Arrecife, Lanzarote, Canary Islands
Saturday October 29, noon - 8 pm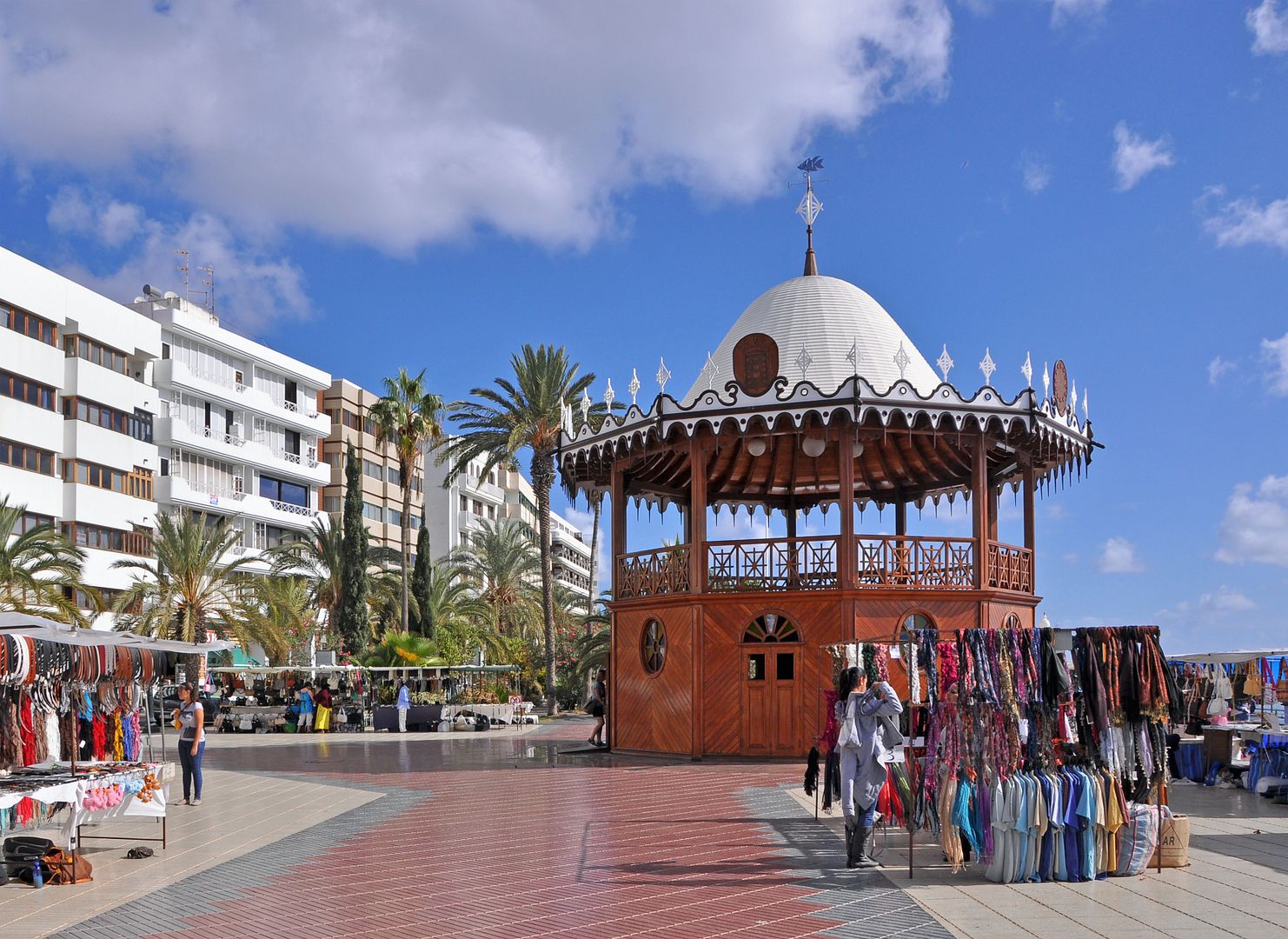 Random photo from Google search
Grand Tour - diplomats

Lanzarote, with Lanzarote Experience Tours (lanzaroteexperiencetours.com, in english), full day tour called "Grand Tour" but without lunch (appx 6 hours), 700 euros for a group of 10.
Participants: spiritforculture (1), Justlove2cruise (1), vivi9909 (2), aneka (2) and diplomats (4), total 10 Status: Full
Private Grand Tour - Bostonluvs2cruise

I reached out to Angela at Lanzarote Experience Tours regarding an excursion when we are in that port. They are happy to arrange a private grand tour during to visit Jameos del gua, Manrique´s Foundation and the Timanfaya National Park and the vine growing area.

The tour takes 6 hours and it costs 800.00€ which includes the bus for 10 passengers, guiding service and the entrance fees to sites mentioned above.

Lunch is not included but there are coffee-shops on each site.
The guide can meet the passengers nearby the ship, but the transport is a little past the police control.

I am happy to book this tour under our name [Cullen]. Is there anyone else that would be interested in joining us? This will be our 14 or 15th cruise on Celebrity, our 2nd TA and 4th on the Equinox. We enjoy doing smaller group excursions with locally owned companies and have found this to be a better alternative to the larger, more expensive ship tours.

Currently we have room for 6-8 more.
Custom Lanzarote Tour - zelker
I've been in contact with Angela at Lanzarote Experience Tours (https://www.lanzaroteexperiencetours.com/en/) about customizing a tour during our stop in Lanzarote.

Details:

We can arrange a private tour during which you visit:
We can do this tour in 6 1/2 hours but we must start as soon as possible after your ship docks. It is about a 10 minute walk from the ship to where the bus will be waiting. It is important to know that there is no time for lunch or camel ride if you want to visit all the sites.

-------------

The total price is 850 €, split between however many sign up but I will cap it at 10 people. The price includes transportation, an English-speaking guide, and the entrance fees to the sites mentioned above. Tips are extra to the guide and driver. Payment is made in cash to the guide on the day of the tour.

--------------


South Tour - Gracie115
I have been in touch with Angela from Lanzarote Experience tours about a tour for that port. She has offered the following as an option:
South Tour for 10 passengers: 49,00€ per person. During this tour we visit Timanfaya National Park, the volcanoe El Golfo with its beautiful green lagoon, the cliffs Hervideros and the vine growing area. This tour takes 4 and a half hours. The price includes the transport, guide service and the entrance fees to the Timanfaya National Park. Lunch is not included.
I would be happy to sponsor this tour. We would pay on the day of the tour in cash(Euros). There are 2 of us and we are looking for 8 more to join us. If you are interested please email me at jr34951 at aol dot com. I will confirm the tour once I have at least 8 persons confirmed.
South Tour - Cappycat
As of 7 /17, Lanzarote Experience Tours has a bus with about 8 open seats on the South Tour that will go to the Timanfaya National Park, the volcano El Golfo with its green lagoon, the cliffs Hervideros and to the vine growing area La Geria. The cost is 45€ per person. It departs at 12:30 pm.

Take a look at [url]www.lanzaroteexperiencetours.com

Private Tailor Made Tour - rini47
We have an interesting offer of a private tailor made tour in a 10 seater minivan with English guide.....so the places, timings, stops etc can be as per our choice and convenience. We can have lunch on board and then start.... Transport will be for 5 hrs and can cover Tamanfaya National Park, volcanos El Golfo,green lagoon,cliffs of Hervideros,vine area La Geria etc.
Cost if there are 10 persons will be Euros 70 each.
We are 6 confirmed ....have opening for 4 more...see original post here.