Stuff I like
I am breaking this page into sections - one for travel and one for home.
Travel

Home
As I travel these are just the things that I like to take with me. They are NOT recommendations for products, jut my personal views. I have no stake in these companies or products.
Backpack
When traveling for sightseeing purposes, I have just given up on taking a purse. Having a purse hanging off your shoulder was too much of a distraction each time I tried to bend over to see or squat to take a photo. I was always worried about pick pockets and where to place it when we sat down to eat so - its gone. I replaced it with a backpack. I tried a few but this one is my favorite because it has 2 side pockets for water bottle or umbrellas but is difficult to pickpocket and its very comfortable. not so big it gets heavy, but I can fit my IPad, Canon EOS T31, an extra battery pack and lens along with a few personal items. This is the current version of my backpack.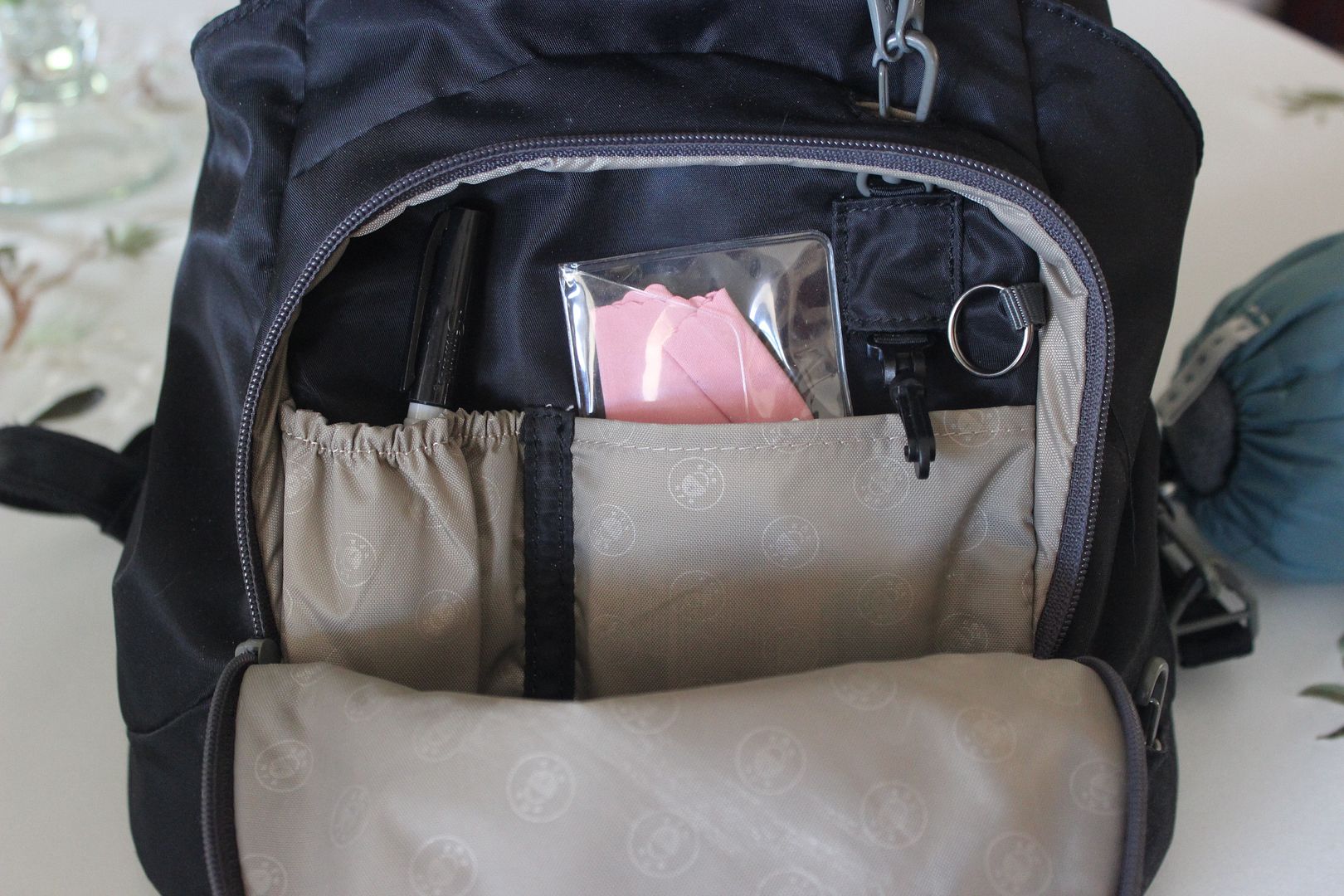 You can see the items I never unpack:
Camera battery charger
Extra battery
Camera cable
Safety Scissors
Reusable shopping bag
Penlight
USB charger for car - used many times in rental cars!
USB Wallet with extra USB cards
Small collapsible camera hood for sunny days
SD Card adaptor to load photos on IPad- yes my IPad is that old
USB Stick
adaptor
wipes
Collapsible water bottle
ScoteVest Jacket
I like this jacket becuase it allows me to NOT carry a purse. Especially when in Europe or other places famous for pickpockets. Living in Phoenix, I seem to always be cold anywhere else so I might as pick choose a jacket that doubles as a purse/cary on bag, etc. The sleeves are a bit long but other than that, I love this! It could also be becuase I'm so short (5'2" ish)This is the Women's Sterling Jacket size Medium. I keep my phone, passport, credit cards in the inside pockets. I carry my camera and sometimes an extra lens in my back pack.
<
Water Bottle
I take a collapsible water bottle with me everywhere I go. Right now, I have the Bubi bottle which has served me well. I like that it rolls up to next to nothing when you aren't using it. When we were at Disney, we always sat down for lunch in a restaurant to rest and any leftover ice tea in my cup went into the bottle to take with me. I figured it was going to be thrown out anyway. Besides, its just fun to say "Bubi Bottle".
Thermometer - magnetic
This stays on my refrigerator at home, then we bring it with us on the cruise - since it has a magnetic strip it sticks to the walls of the room. I really don't like shopping so I buy most of my stuff on Amazon AcuRite.
Luggage Scale
I don't have any preference to brands - this is just the one I've had for the past few years. I make sure to pack it (in the outside zipper since I've already packed the bag). On the return trip my luggage always seems to get heavier!

After the last trip, I realize this one is a bit larger than I'd like so looking for a smaller luggage scale for the next trip.
Trakdot - GPS tracker for luggage
This came out a few years ago and I bought several. The first ones didn't work so great and it went through one set of 2 AA batteries per trip. But....this version does seem to be better although the app has a proximity sensor that only seems to work when you are standing on top of it. I still use it because I like knowing my luggage is at least in the same city as I am. They are approved by the FAA so nothing funky going on there. I have 4 of these somehow but most of the time I only use 2. Just bring extra batteries if you want to use it coming home as well.
Magnetic Hooks
I use this for lighter items, hat, scarves, shirts, etc. I purchased mine from Amazon.

Here is how I used them - to manage my scarf addiction.
Chalkboard Contact Paper
I love using this for our planner/organizer/notes, etc. Here is a photo of it from our transatlantic cruise. I purchase mine from Amazon of course.
Vacuum Bags for Packing
I don't use these for things that wrinkle easy - but lots of my stuff does well if just hung in the bathroom with the door closed and the shower on hot for 15 minutes. I purchsed my last set from Costco.
They are especially good coming home when clothes are dirty and I don't care if they wrinkle. The room steward has never balked at my asking to borrow the vacuum for a sec. If not, you can just roll or sit on them also but not as effective.
The best way to clean tile and grout.

I purchased a scrub head with a hole in the center, then used a bolt with a washer and a nut to hold it in place.

The bolt then holds it in the drill so I can easily clean grout lines!