Celebrity Eclipse - April 2015 15 Day Transatlantic Cruise

Page 2




Tuesday morning we rented a car from Enterprise to drive to Miami. The total cost was less than $14.00 and they even came to the hotel to pick us up in the morning.

We drove to Miami and stopped on the way to find some Coke Life and a few other things we needed before boarding the ship. There was a bit of an issue turning the car in when we got to Miami. The rental place was in the Doubletree hotel. We parked out front and Terry went inside to find the rental car person as I got the bags out of the trunk.

The rental car agent was a young woman with long black hair. She told us we had to return the car somewhere else because she ran out of parking space. I told her no, our rental agreement listed this address for the return and we were already late getting to the ship. She told me the other place was closer (I talked to Enterprise when I rented the car and knew this location was closest to the pier). I refused and she again said I couldn't leave the car there. I did interrupt her and tell her I had a contract to return to her so she was going to take it. I never used any bad language but I probably did raise my voice as I was upset. She walked away saying she didn't have to take that from anyone. She went in the hotel and into a staff only door and refused to come back out. I left the keys with the hotel valet and got into the cab to go to the pier.

We told the cab driver we wanted to go to the port. He kept saying "airport" and we kept saying "port". Finally we told him "boat" and he understood. We got onboard about 2:30 pm and went straight to our room which was wonderful. Boarding was a breeze, no lines and no waiting. I called Enterprise and the corporate office said I did the right thing to leave the car and they would check on the return.

We rested before muster drill and immediately after that went to the Cruise Critic informal gathering at the sunset bar. Met some very nice people! I was hungry but so tired from an exhausting 3 days at Disney so we went to the Ocean View cafe and had a quick snack, then went to our room and slept for 12 hours!

Room 7346 - category 2B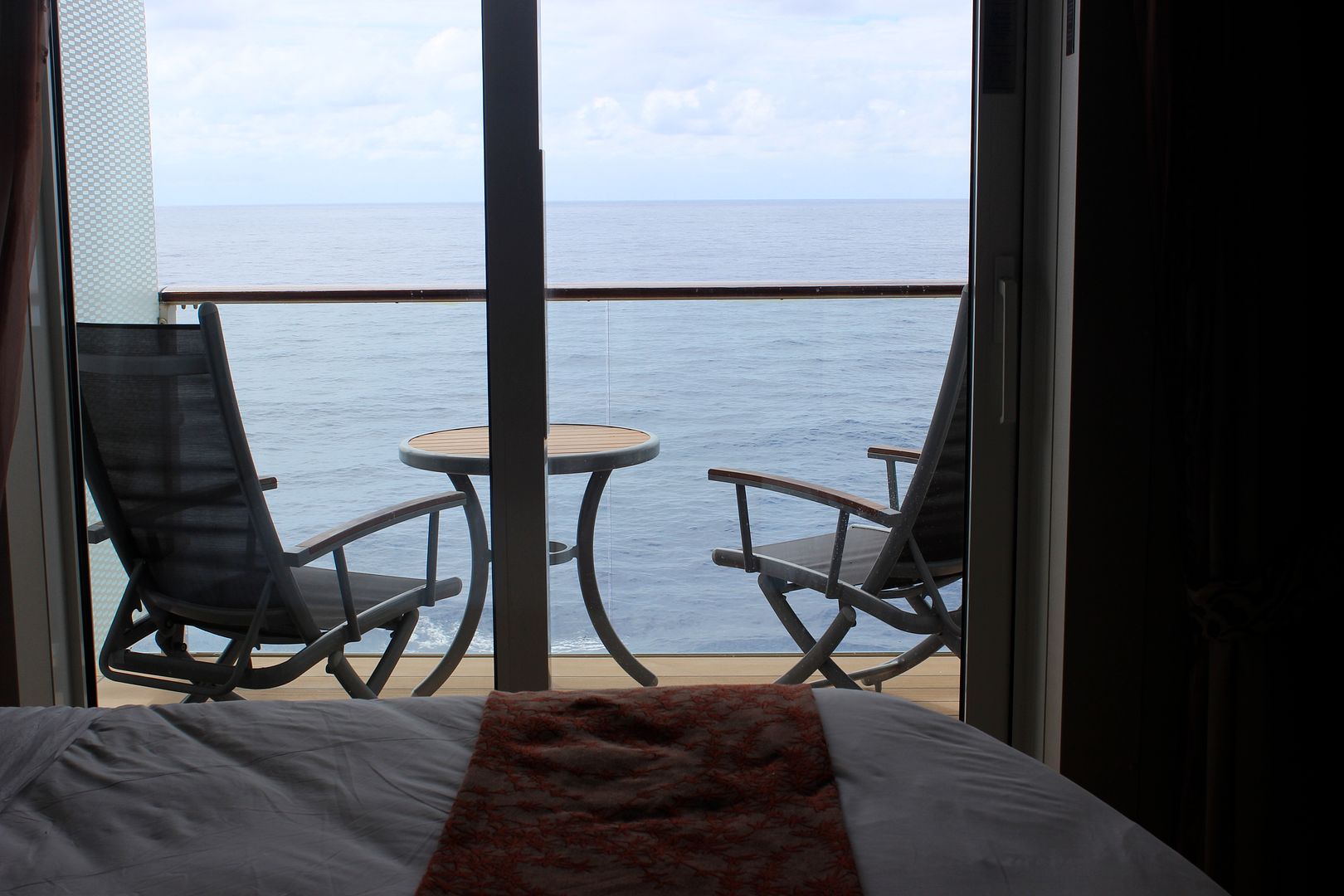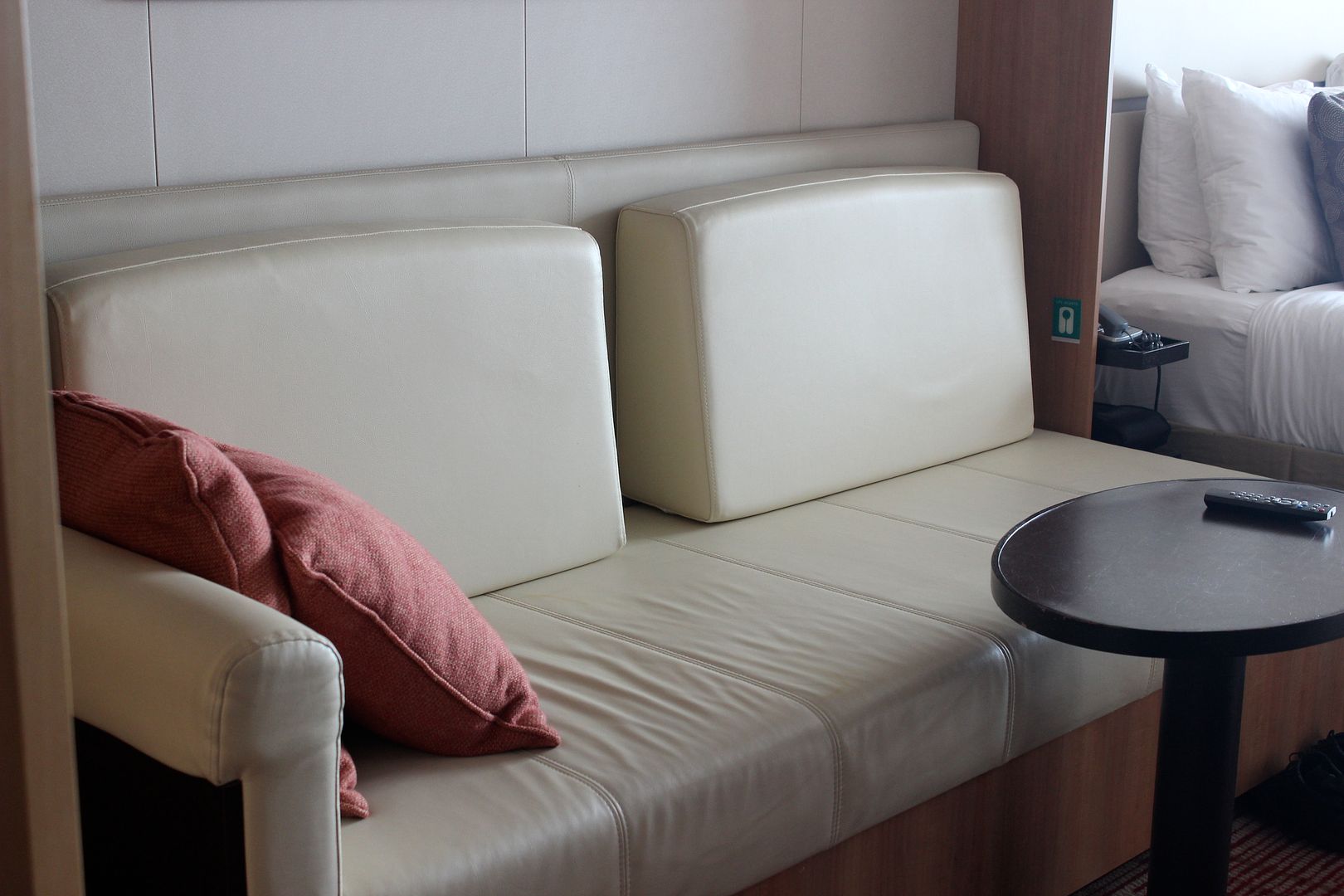 I was worried about so many sea days - this was my first transatlantic but it was great! We were up at 0730 since we had gone to bed so early. We had early dining and hadn't even made it to dinner the night before. The breakfast was good and the coffee was better than any other cruise ship coffee I've ever had. We explored the ship a little, then went back to the room for a "nap".

I loved this hammock thingy but it was never empty.







It was also interesting how the Lido deck windows could be opened.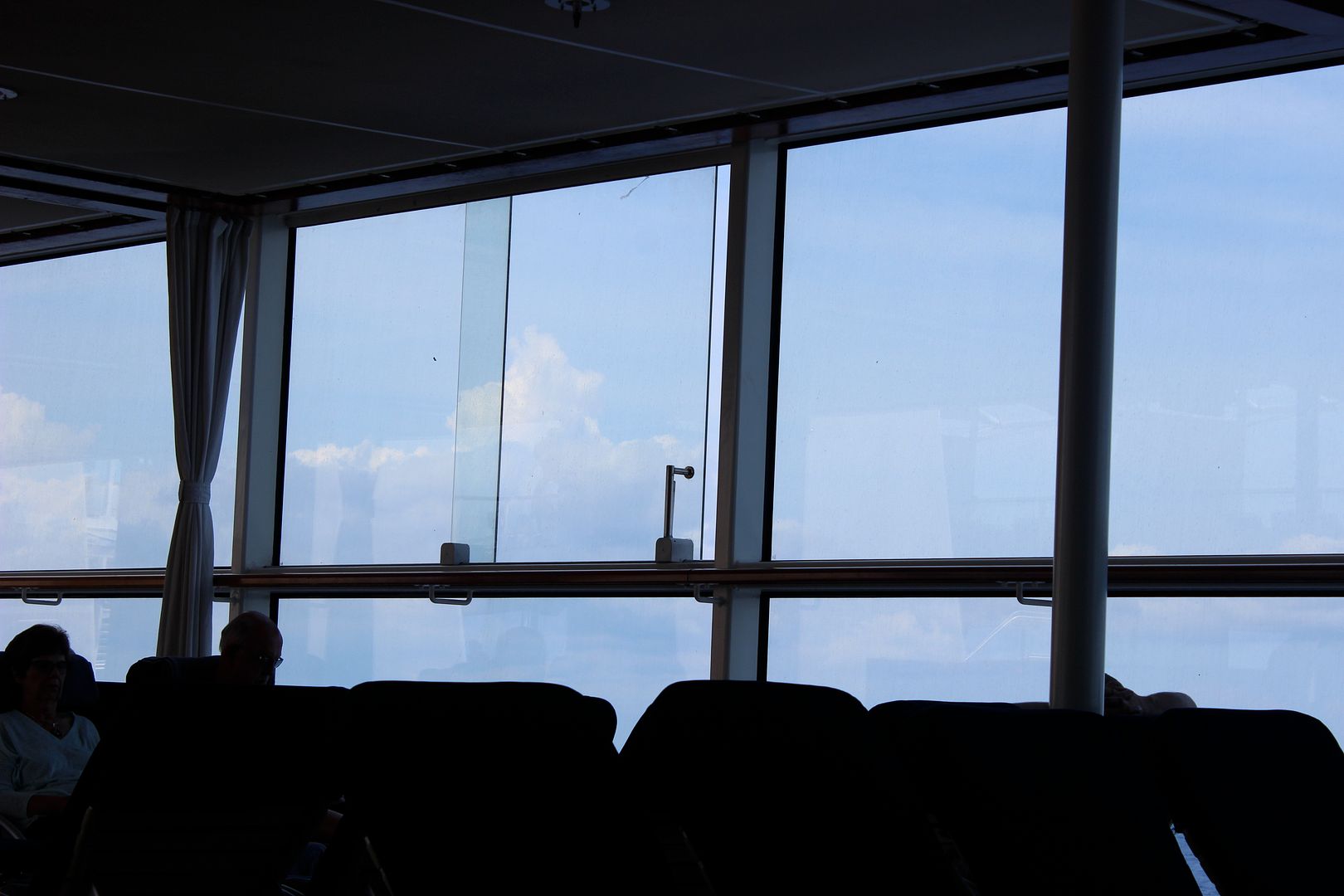 Solor panels on the ship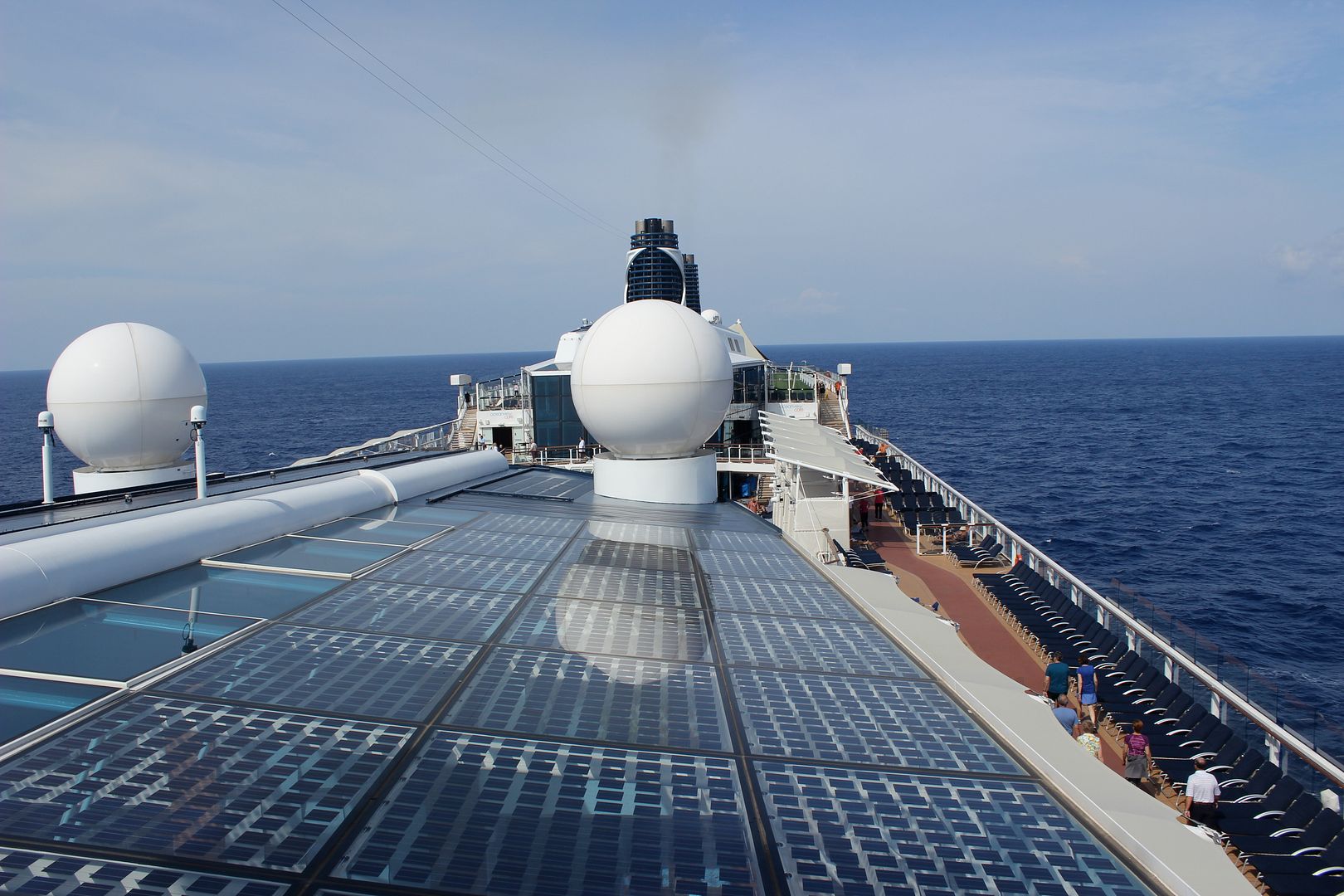 After our "nap", we went to the official Cruise Critic Party.
We met lots of nice folks and sorted out the shared tours. After the short speech by the cruise director, several people used to microphone to call out other parties to connect with those faces we've only been chatting with online. I thought the comments by the cruise director on the phrase "cruise critic" were interesting. She commented on how critic is such a negative term. That part left me with the feeling I wasn't sure she liked cruise critic but I as only half paying attention. Several senior ship staff came but they were on the side when she introduced them and I couldn't see them at all.

After the party I stopped at the cafe for a quick snack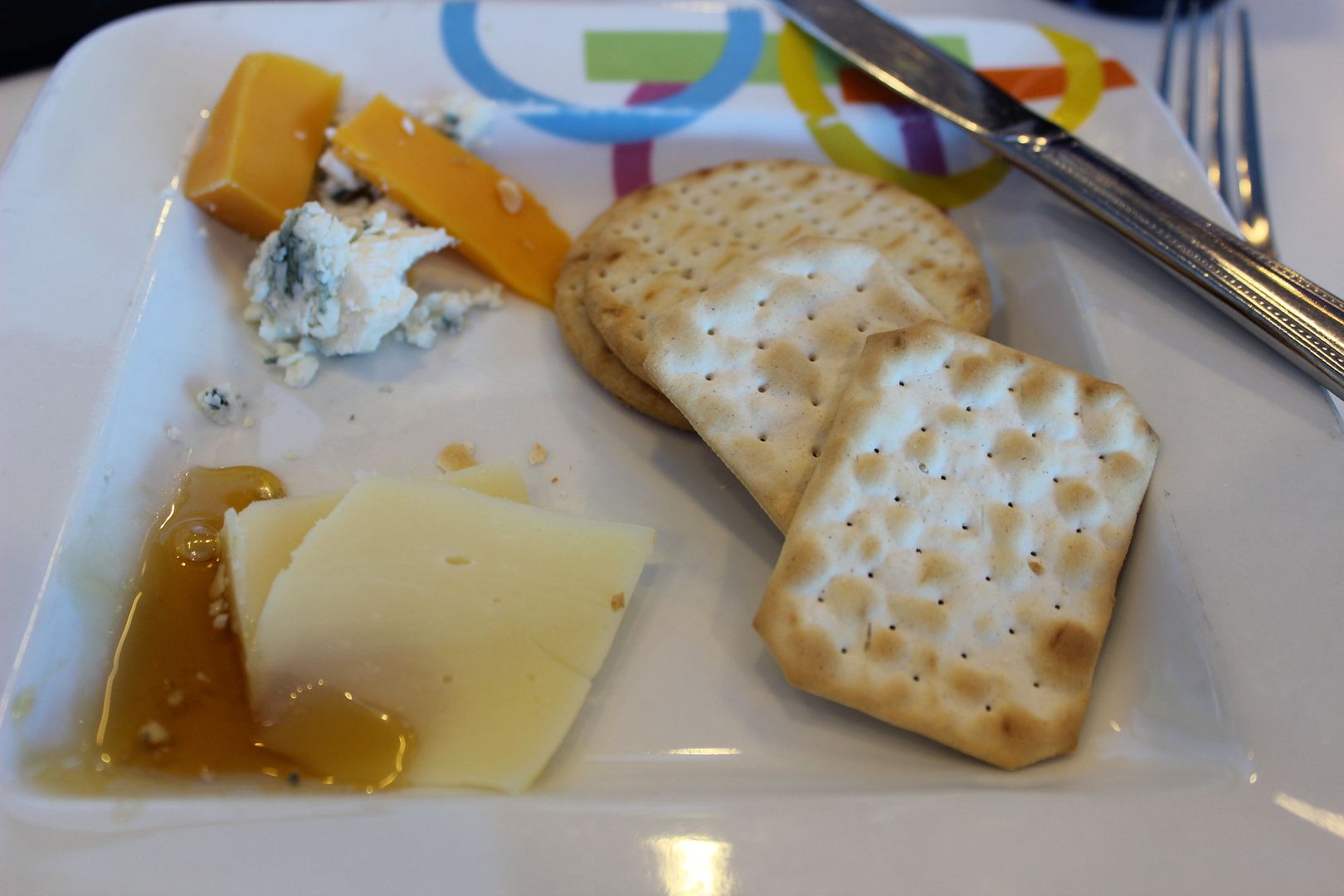 We spent the rest of the afternoon doing nothing but wandering and relaxing before changing and going to the dining room for dinner. I didn't take my camera but I had the watermelon salad which was good. The stuffed mushroom was much better than the one I had on the Celebrity Century. I din't care for the coconut sorbet.
We saw the show "Edge" it seemed good but I had a hard time following some of the musical arrangements. It was weird to see a Bruce Springsteen Tap Dance rendition. I was tired thought so it was probably a good show. I love the acrobats! We walked a bit, then went back to bed.
The next morning.... Another Sea day!

Spent the day sitting in the sun, walking, napping, reading my book and relaxing. I was amazed at how easy it was to spend a whole day doing nothing. The steel drums at the pool were so nice. it wasn't terribly warm so it wasn't very crowded.

We went back to the dinning room for dinner. I had the poached pear and gorgonzola appetizer - very mild cheese but good
Terry had the French Onion soup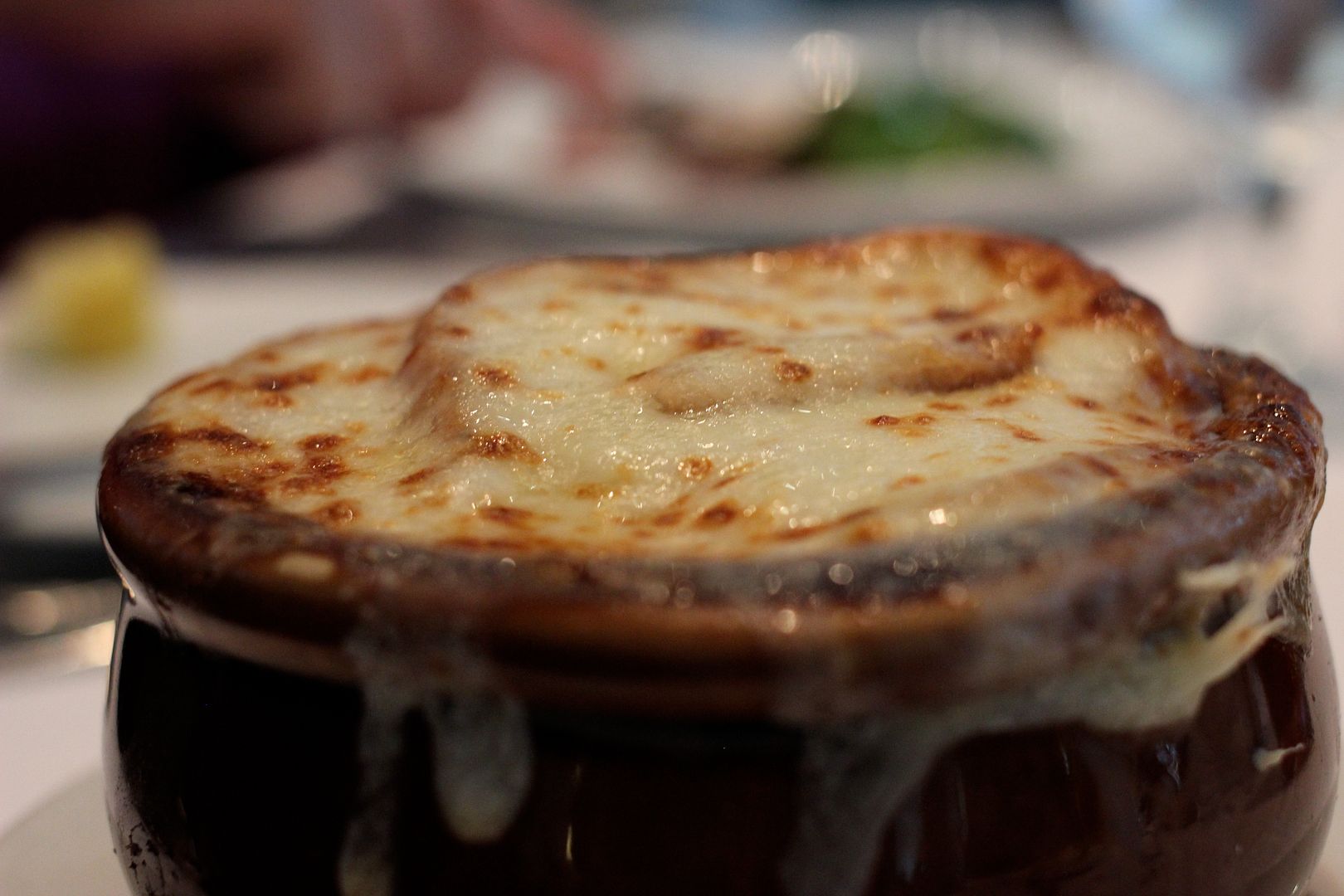 For diner I had Sea-bass. It didn't have much flavor so I added a little salt - ok.
Terry had Beef Bourguignon and he liked it!
I had the Pot de Creme for dessert and it was so good I forgot to take a picture. Terry LOVED the chocolate cake - exceptionally moist!
After dinner, we walked the outside decks, but went to bed instead of the show. Realizing now we spent a lot of time in bed
Two Days in Bermuda!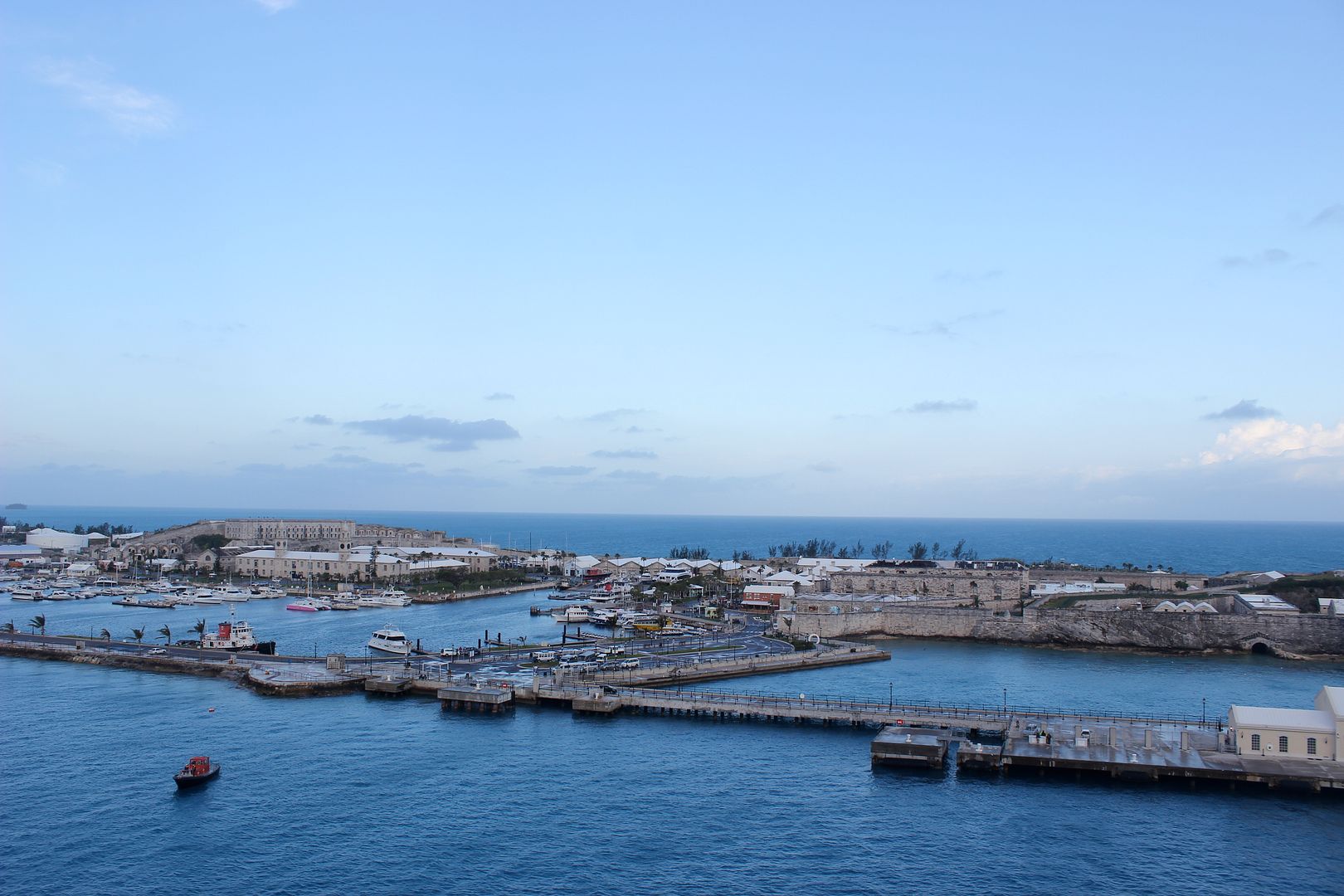 We had NO plans which is unusual for me. We walked off the ship and explored the area near the port. These are posted right on the pier.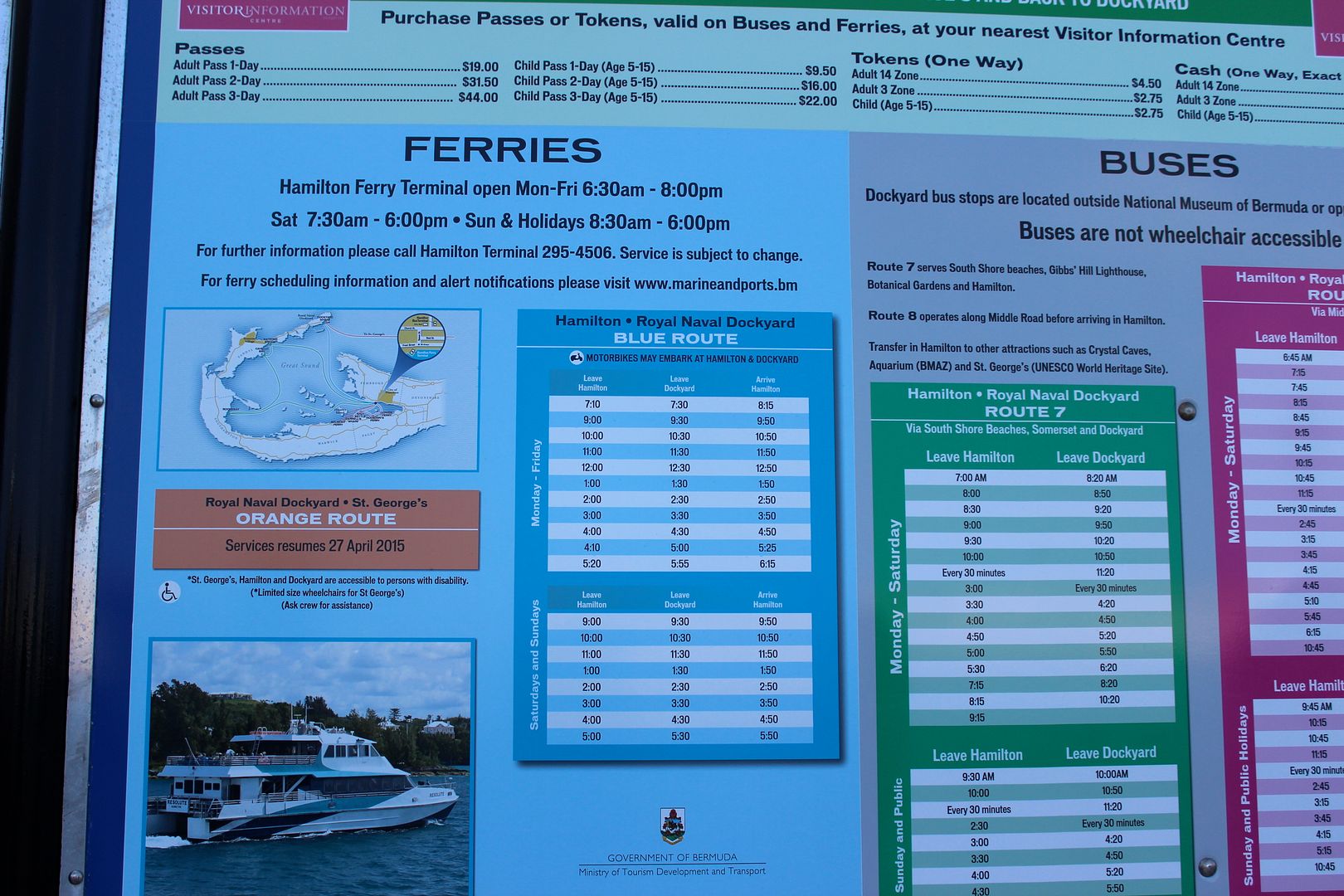 I bought some nice silver earrings, a postcard to send to my son Brian and we bought a hand painted birthday card for my sister in law Dede. Then we wandered into pottery place. I had a hard time leaving.
Pictues of the area right near the pier.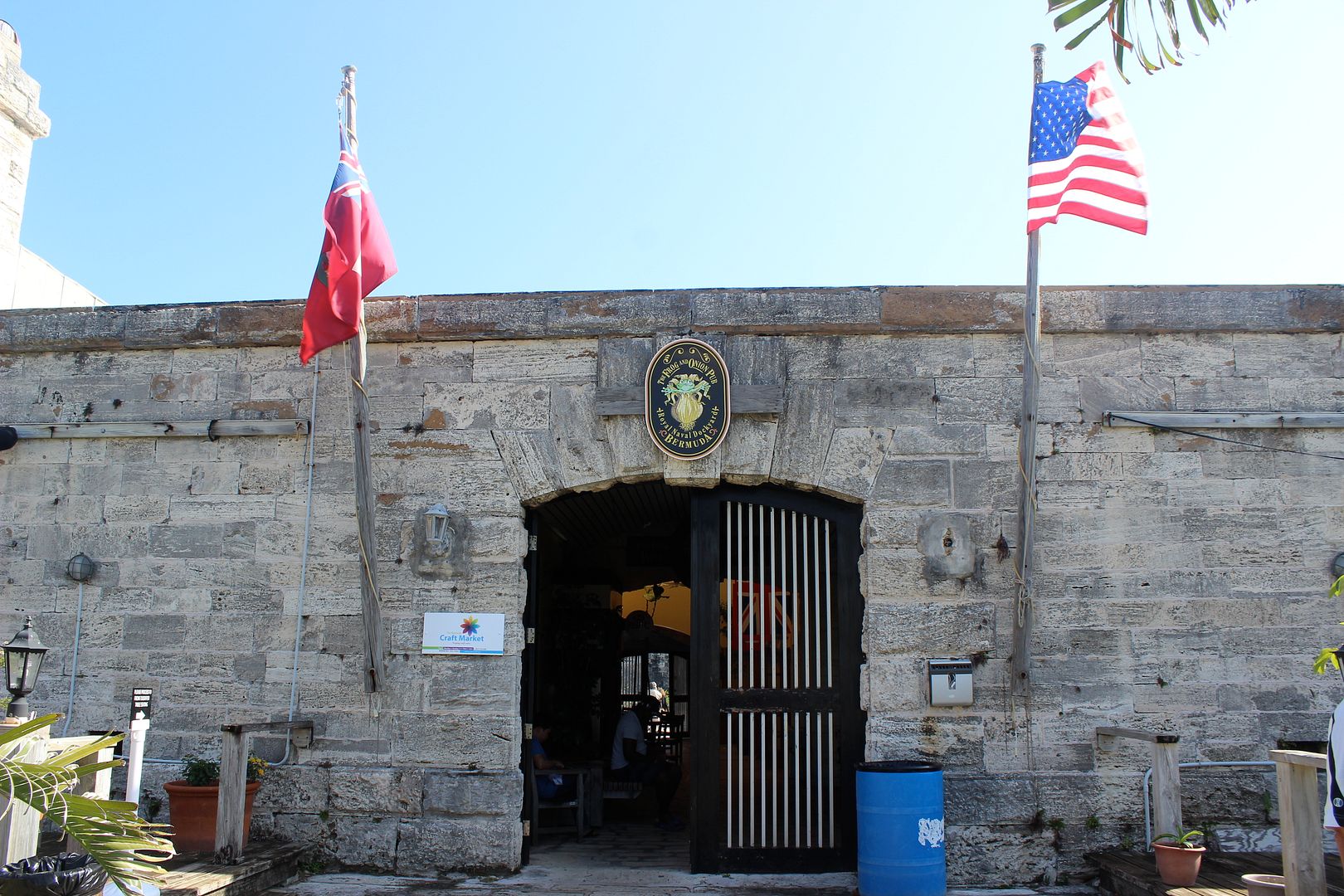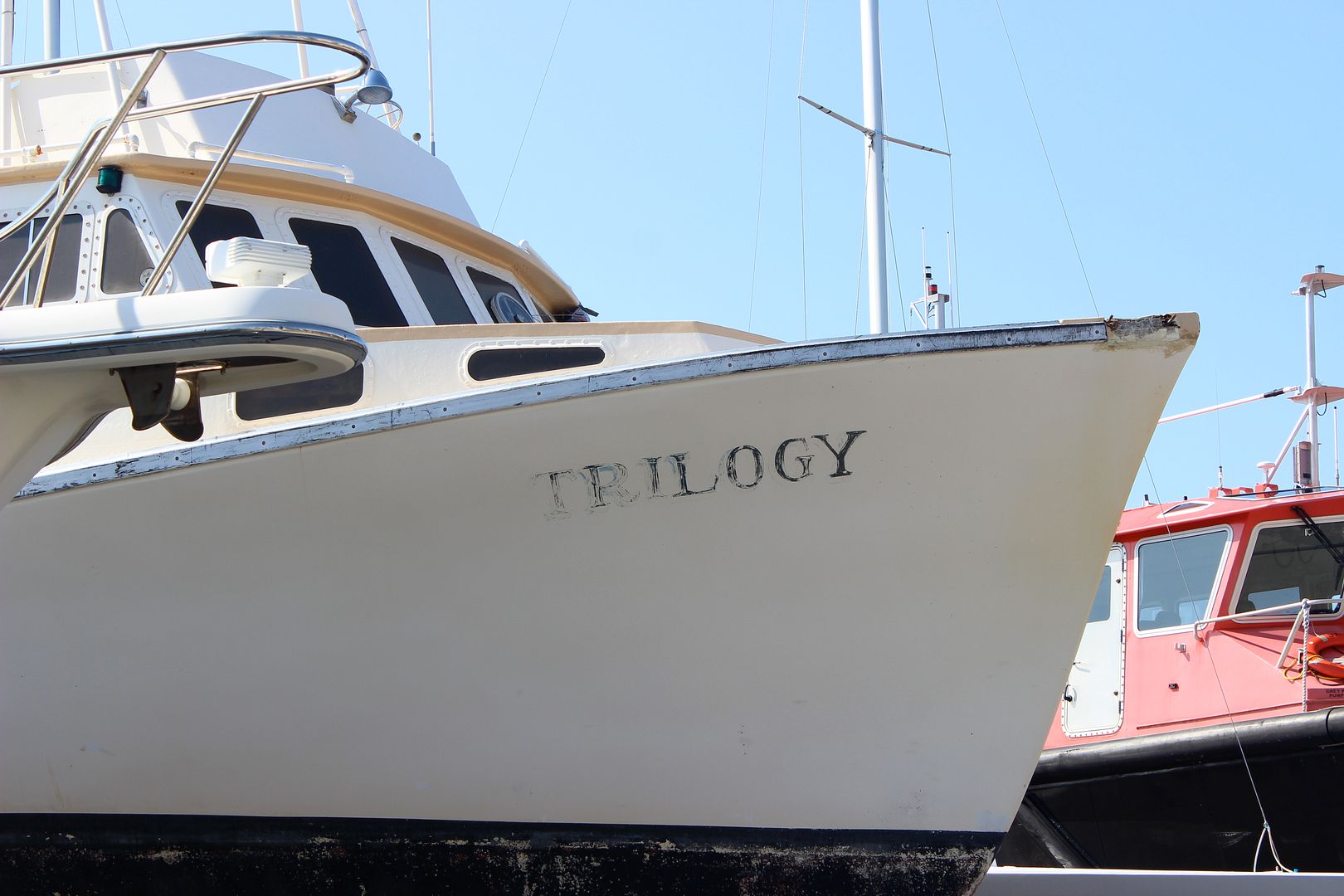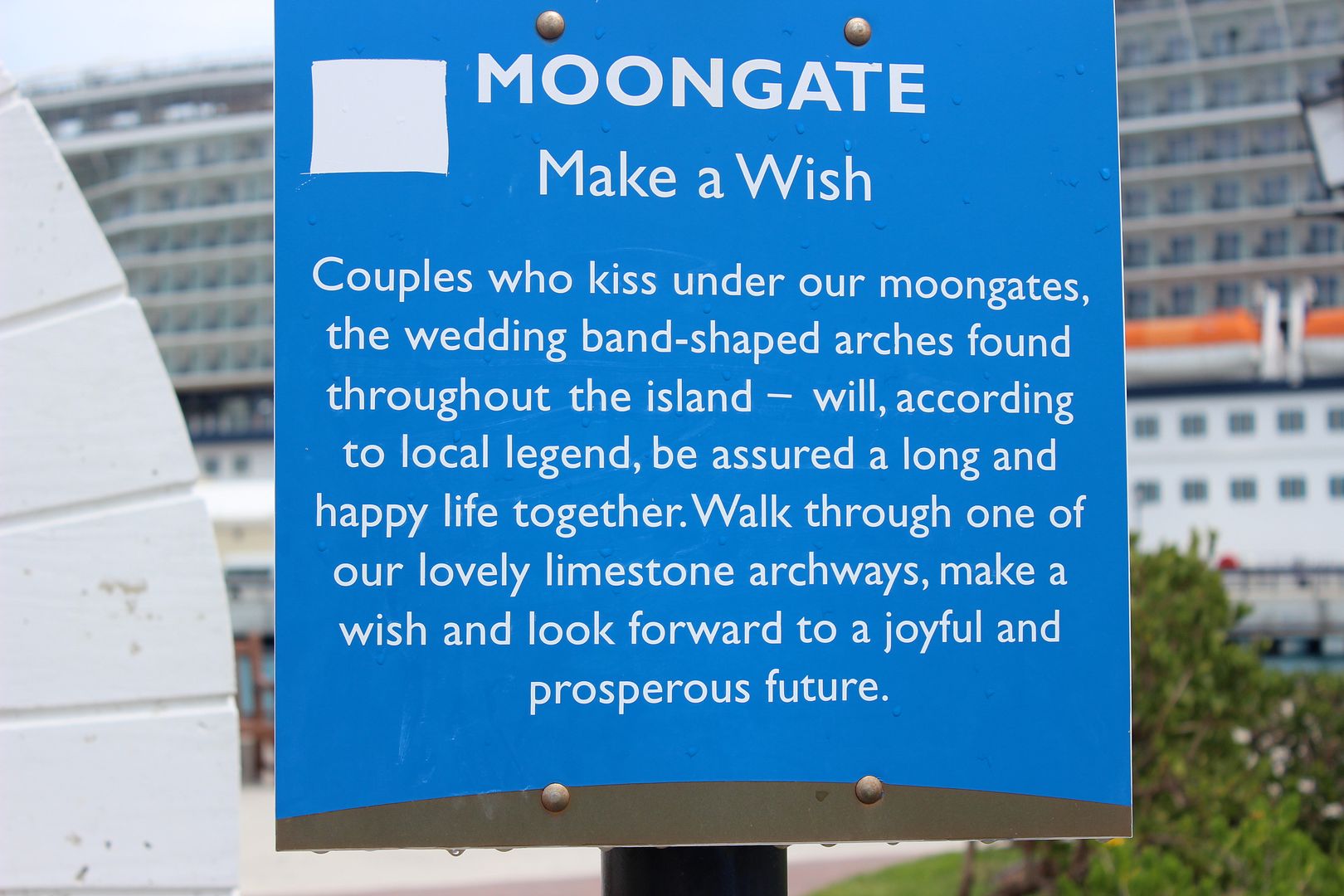 Only in Bermuda do you see a boat lift driving down the road.
We walked through the Clock tower mall - didn't buy anything though they had a sign they had free wifi if you purchased something.

We went back to the ship and had a cheeseburger for lunch. I was just craving a cheeseburger. We rested a bit then headed back out to take the Ferry to the other side of the island.
We left the ship again and first went to buy a stamp to mail the birthday card. After being directed from one place to another, we finally bought a stamp and found the mailbox. Happy Birthday Dede!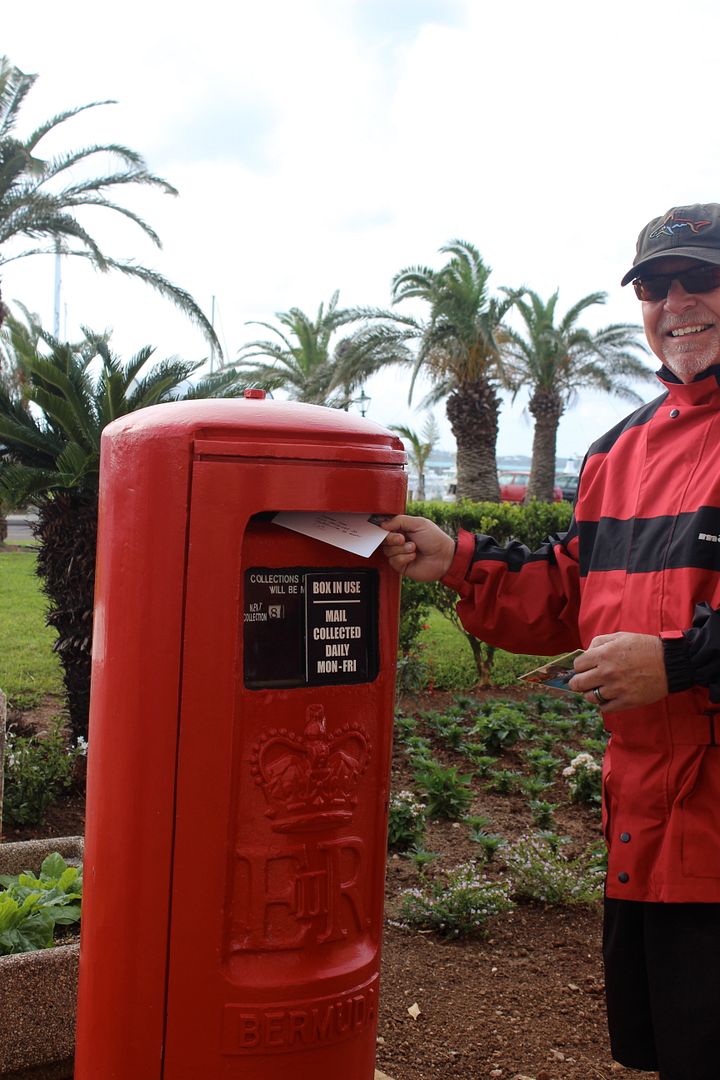 It started raining so we abandoned our plans and went back to the ship to change into dry clothes. We got a cup of tea and watched the rain from our balcony. I wasn't very hungry for dinner so we had a salad at the cafe and went to see Delisco for the evening show. He was good, I just wish there was less "act" and more singing. Amazing voice! We were both still awake and we walked around the ship but ended up in our room watching the On Demand documentaries on the Eclipse dry dock and other videos. We are such an exciting couple!

I did get one blurry photo of the lightening that evening.
Day 2 in Bermuda
Day 2 in Bermuda - we headed off the ship but ended up back at the pottery - Bermuda Clayworks Ltd.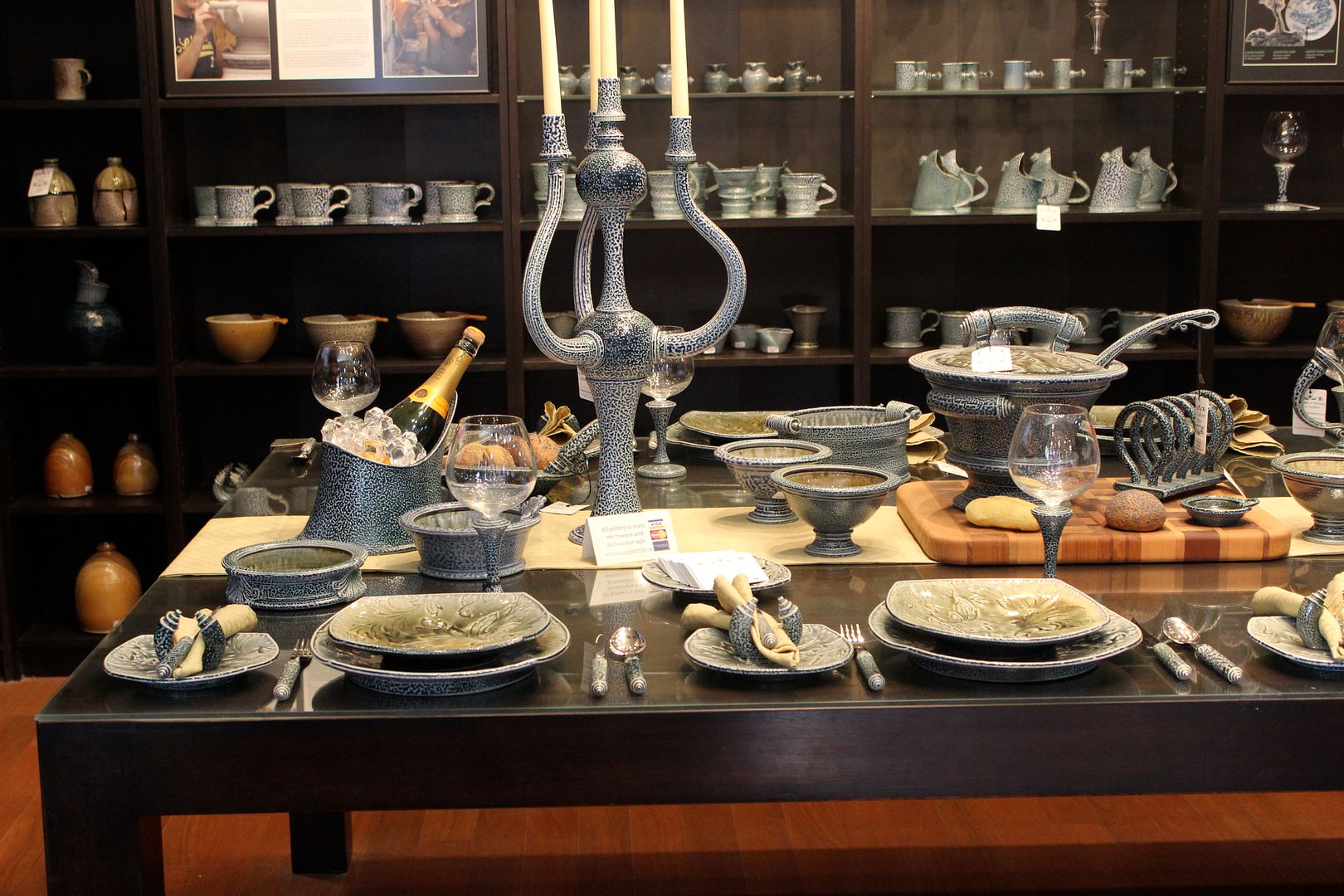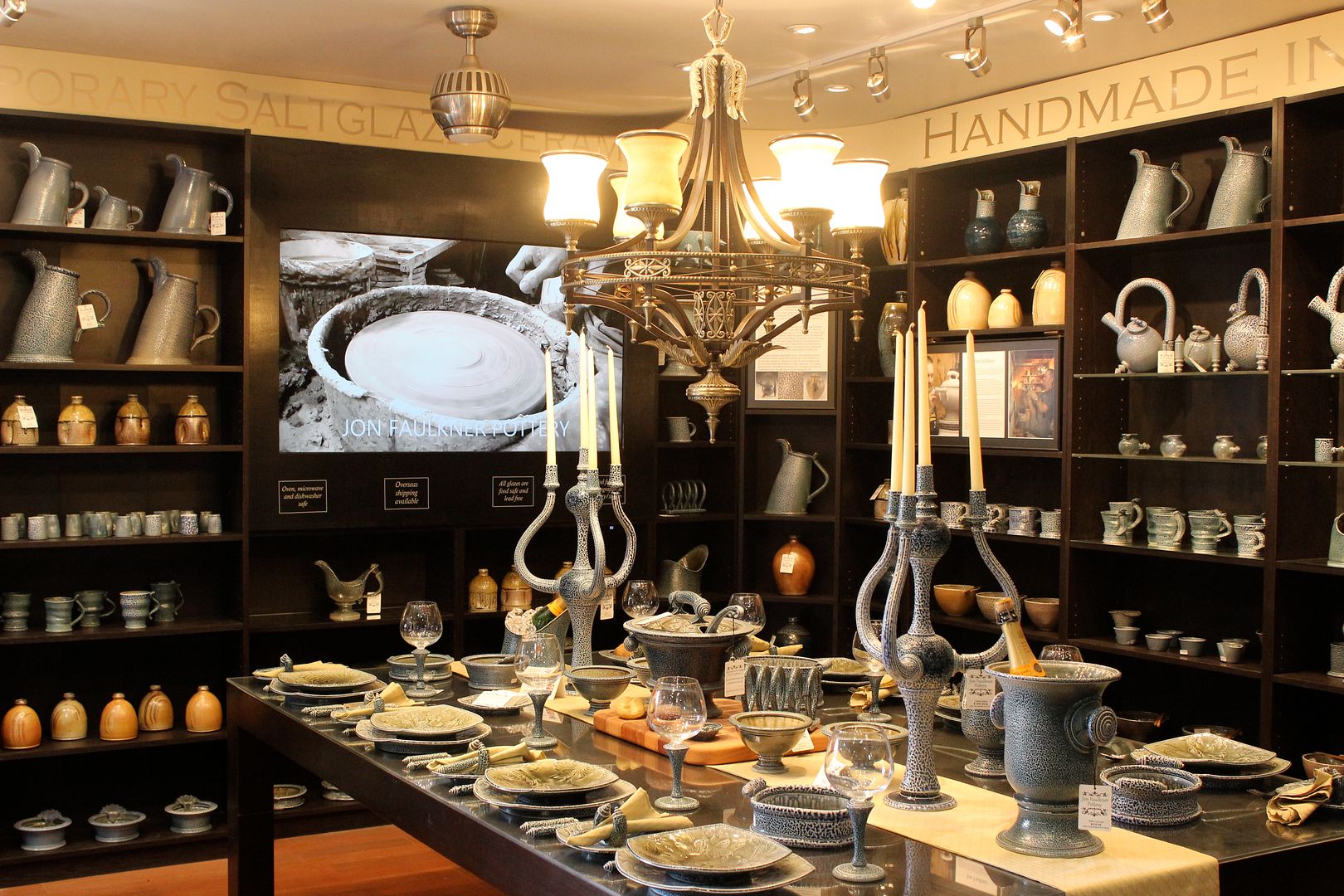 I did buy 3 pieces that are being shipped to me. A platter and a cheese knife (has to be made when the artist gets back from vacation) and a small bowl. I am so frugal - I got the bowl for 1/2 price because of a small imperfection (white bump). I love deals!
We found out there was a glassworks place nearby where locals also made glass pieces. I love watching so we went there next.
I bought a nice hand made ornament for our Christmas tree. Each trip, we always try to find something made by a local artist for our tree. Some are just small pieces that aren't really ornaments, but we hang them anyway. Its my way of reliving all our adventures each Christmas. Forgive the finger prints.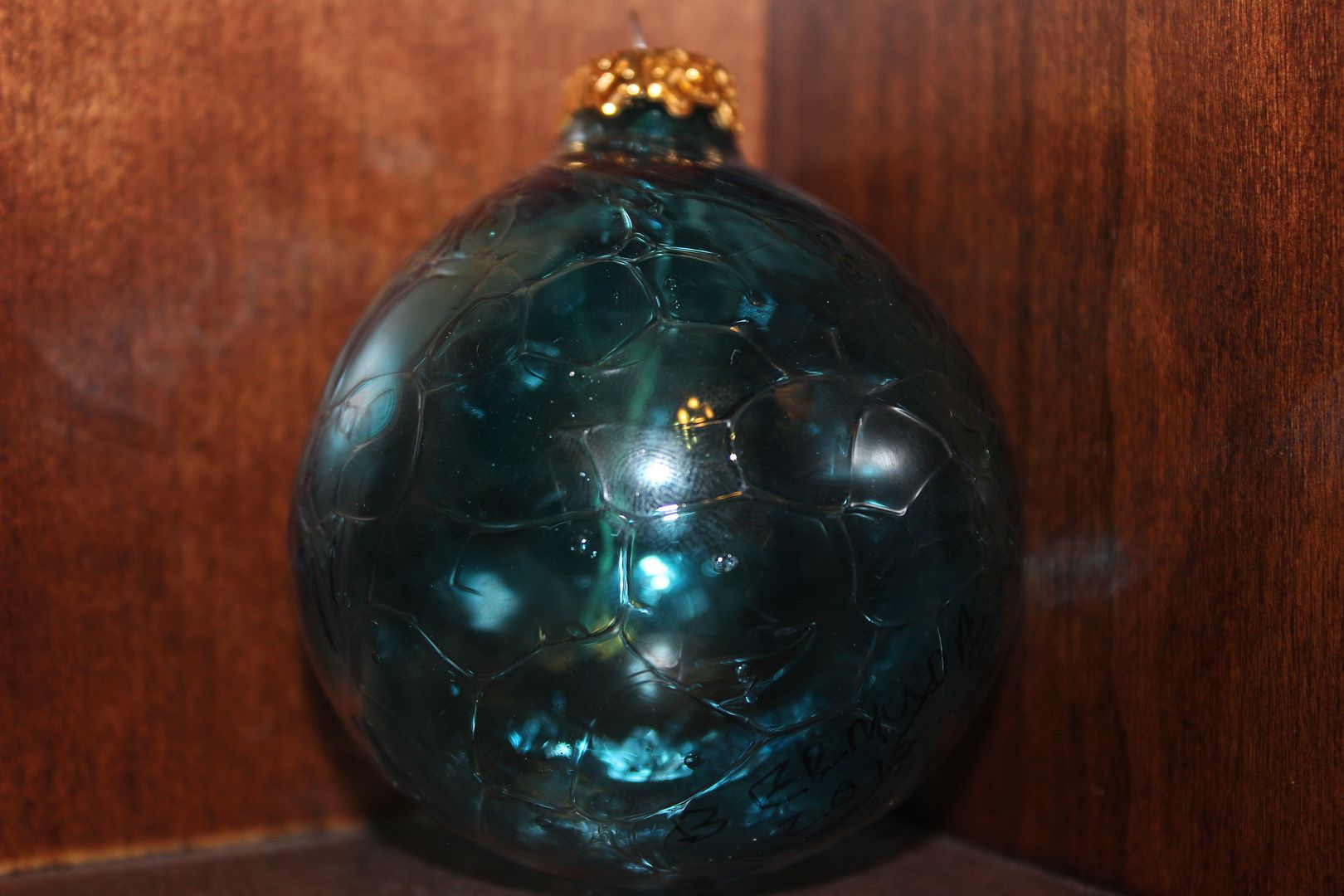 We spent the afternoon of our second day in Bermuda by again talking about taking the Ferry. First we had to find a beach just to say we were on the beach in Bermuda. Right off the ship is Snorkel Beach.
We chatted with "Tequila" the bartender about lunch. Unfortunately, they only had a small hut open for the bar, but no food service. We struck up a conversation and ended up sitting down and trying a new drink.

I tried the Dark and Stormy (Dark Rum and ginger beer) and Terry had the Rum Swizzle (dark rum and a bunch of fruit juice).

Loved mine!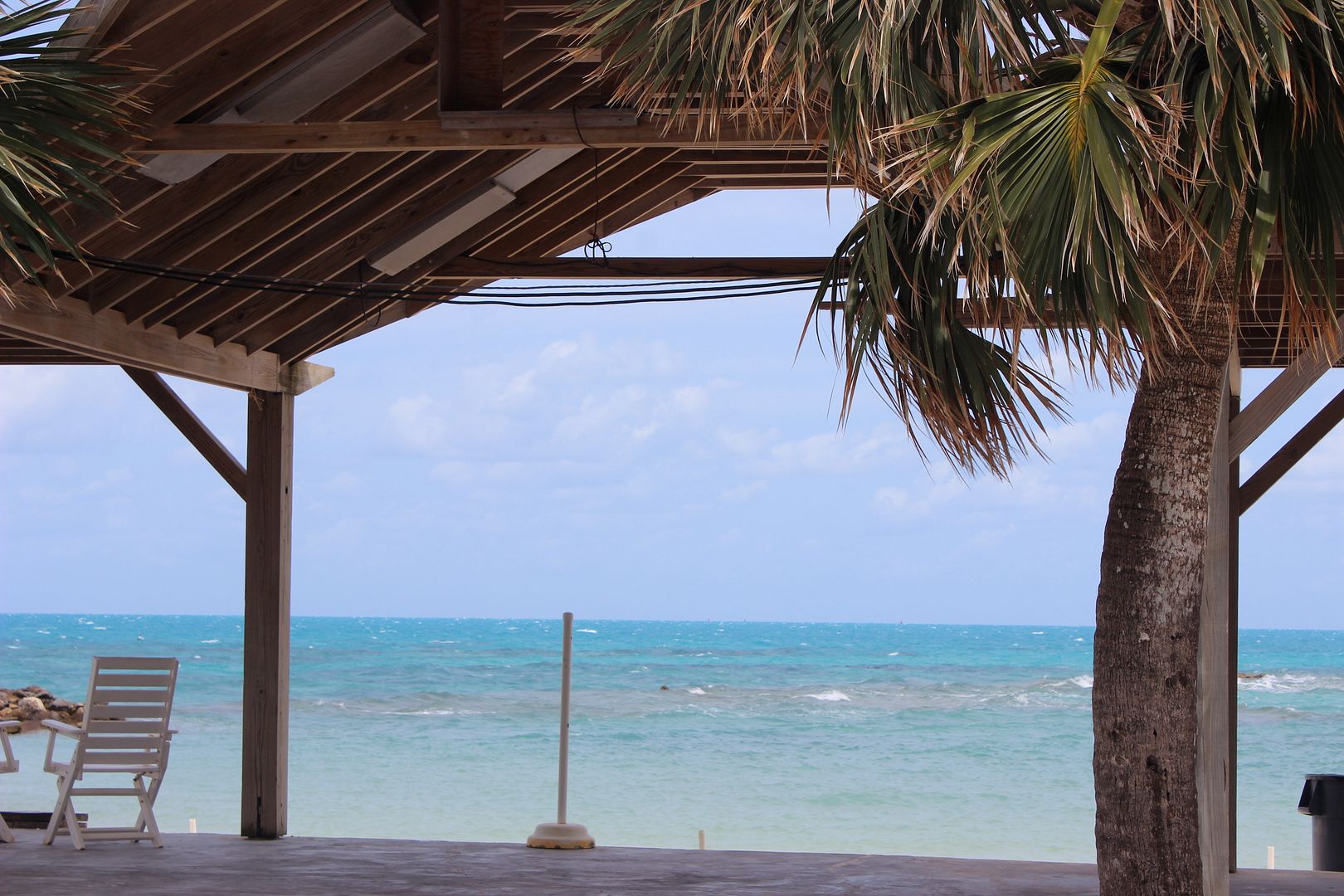 Terry collecting Sea Shells for our friend Cathy Phibbs.
Me waiting while Terry collected sea shells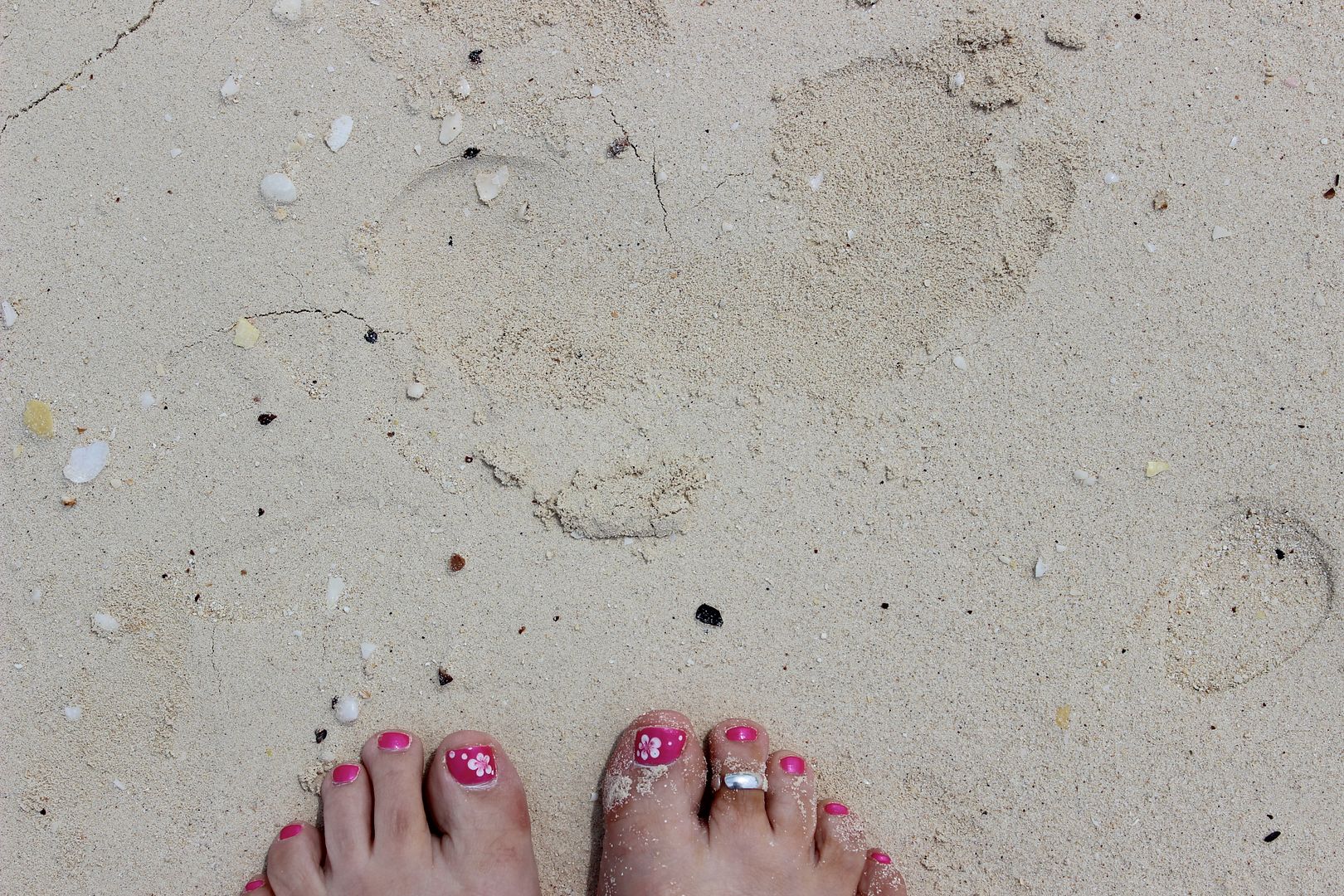 So.... I got a little happy and we never did make it to the Ferry. It was suddenly time to get back to the boat.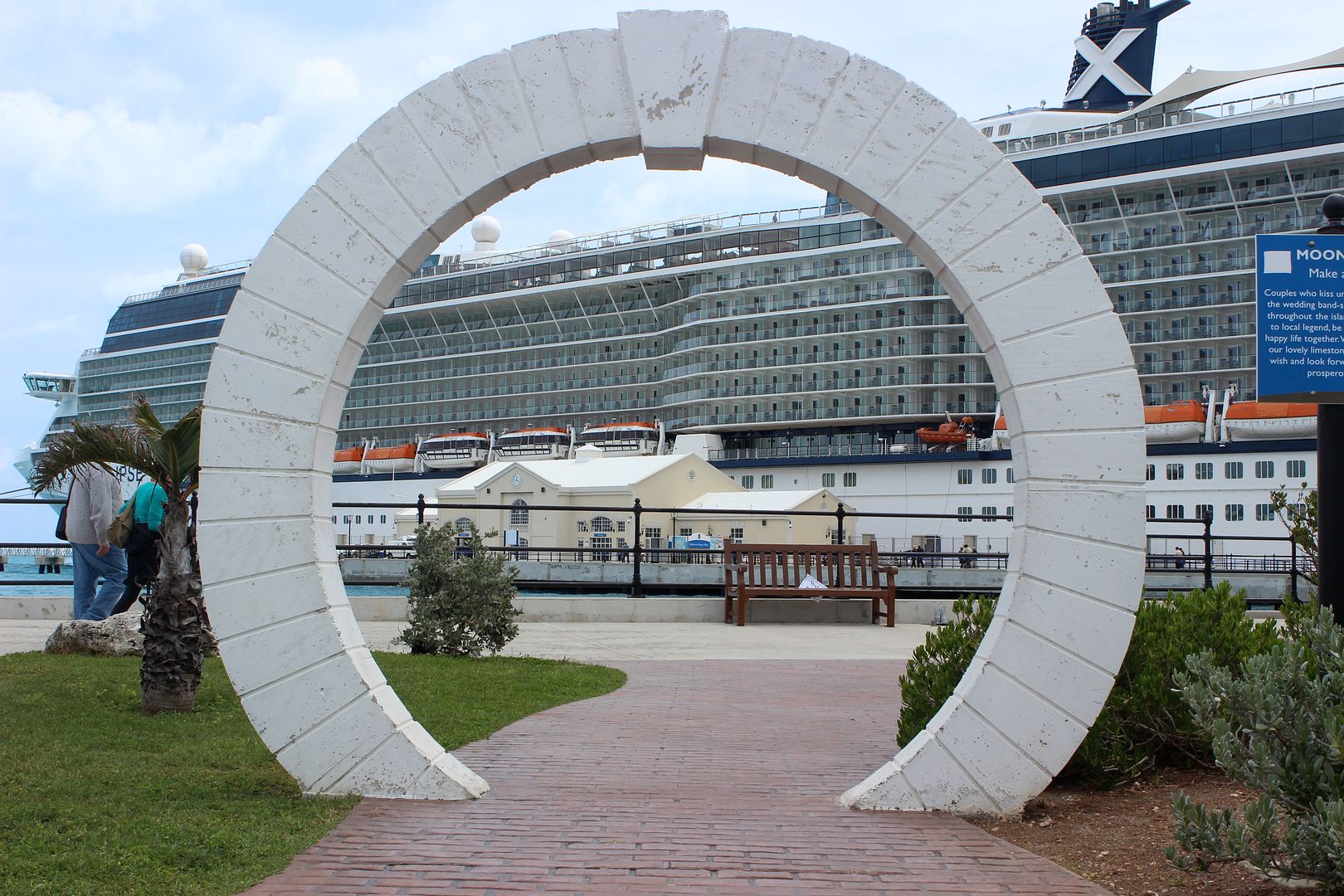 We watched sailaway and snuggled on our balcony.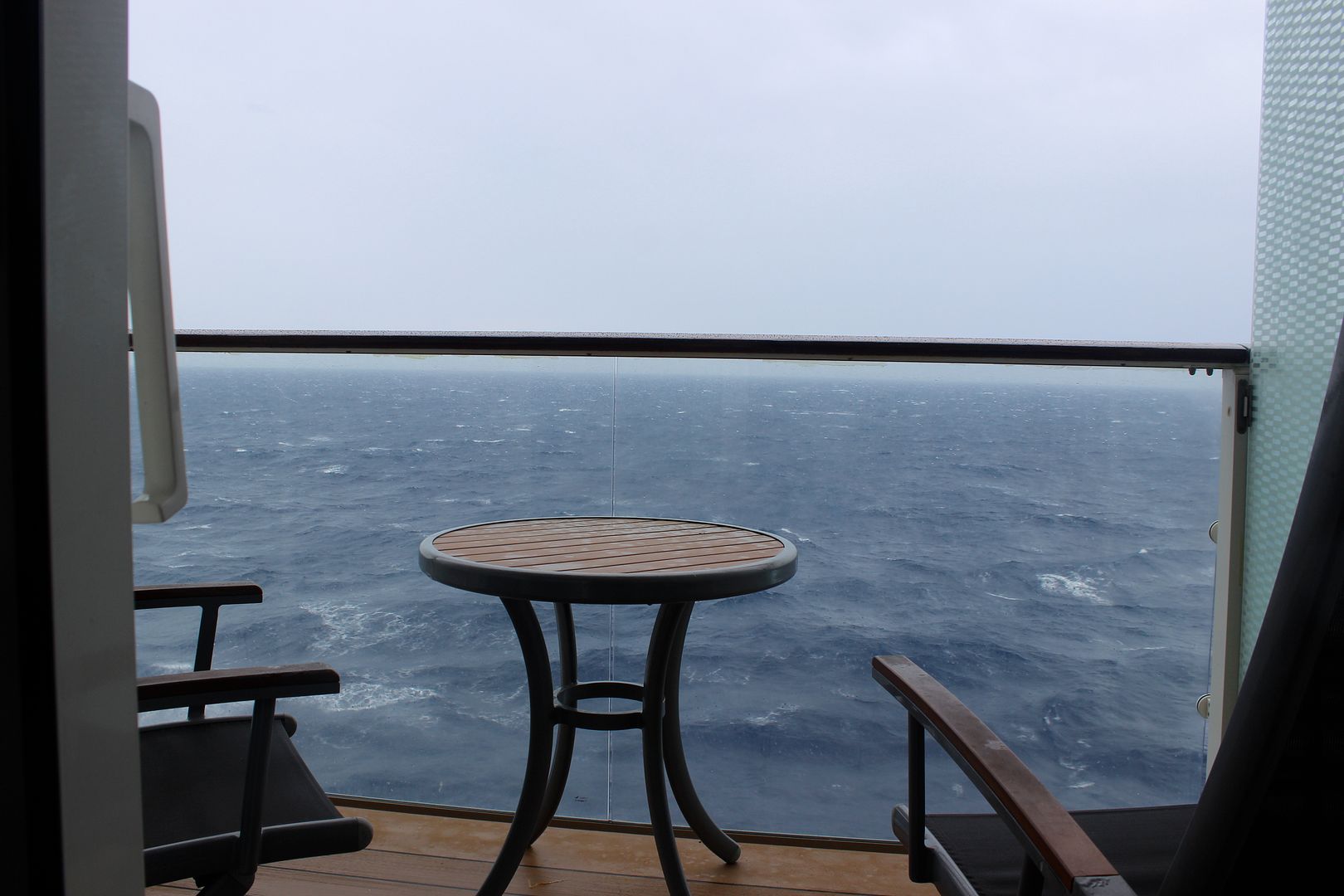 Link to complete photo album for Bermuda
I think it was the night we left Bermuda that we had dinner at QSine with 2 other couples. Karen got us all organized and made the reservation. This was our first time at QSine so of course I brought my camera.

First, I really liked the quirky atmosphere - upside down table lamps attached to the ceiling.
The bread was VERY good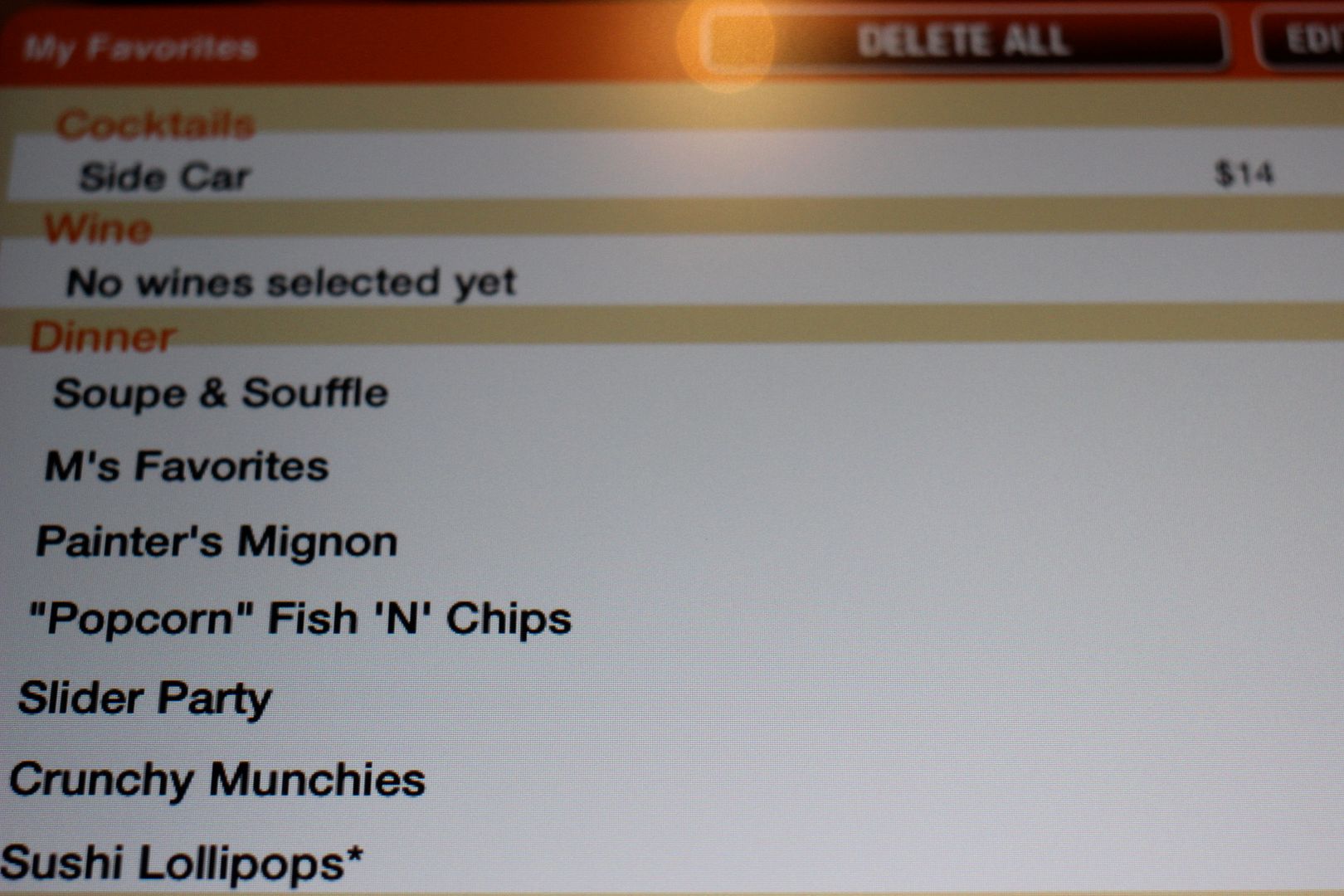 The drink was very good - this is the Side Car. I'm not used to sweet drinks though so would have been better as a desert!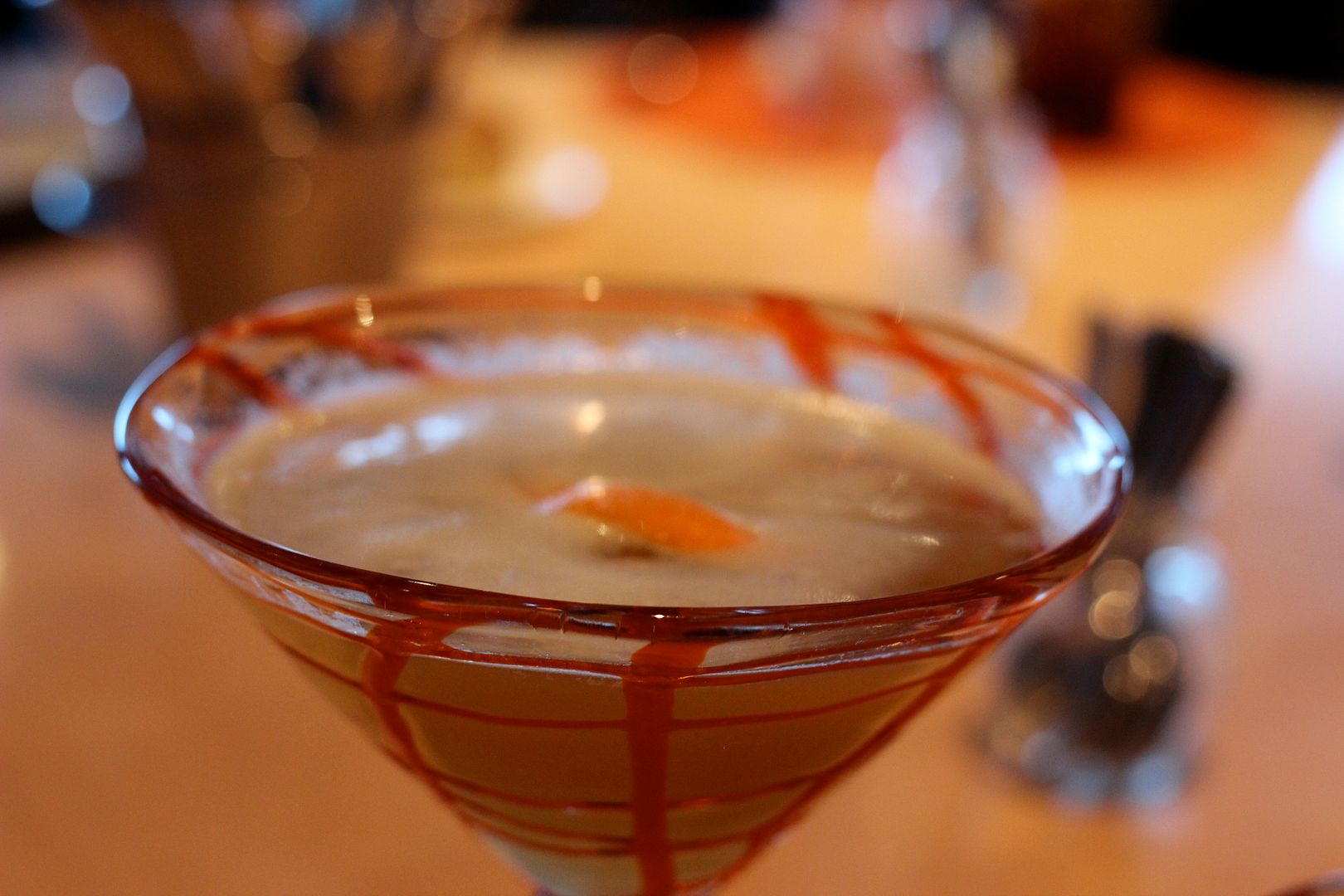 Although we all did our favorites, the waiter really just brought out what he thought was the best of the menu. Saying that, I think there are few things we didn't have. Lesson learned - you don't have to eat all of everything. Taste each one, but you don't have to finish. There were things at the end I would have loved to try, but it was too much food.

I wish I had the menu so I could remember what this was.
Goat Cheese Salad was my favorite dish! My husband doesn't like goat cheese and he loved this as well.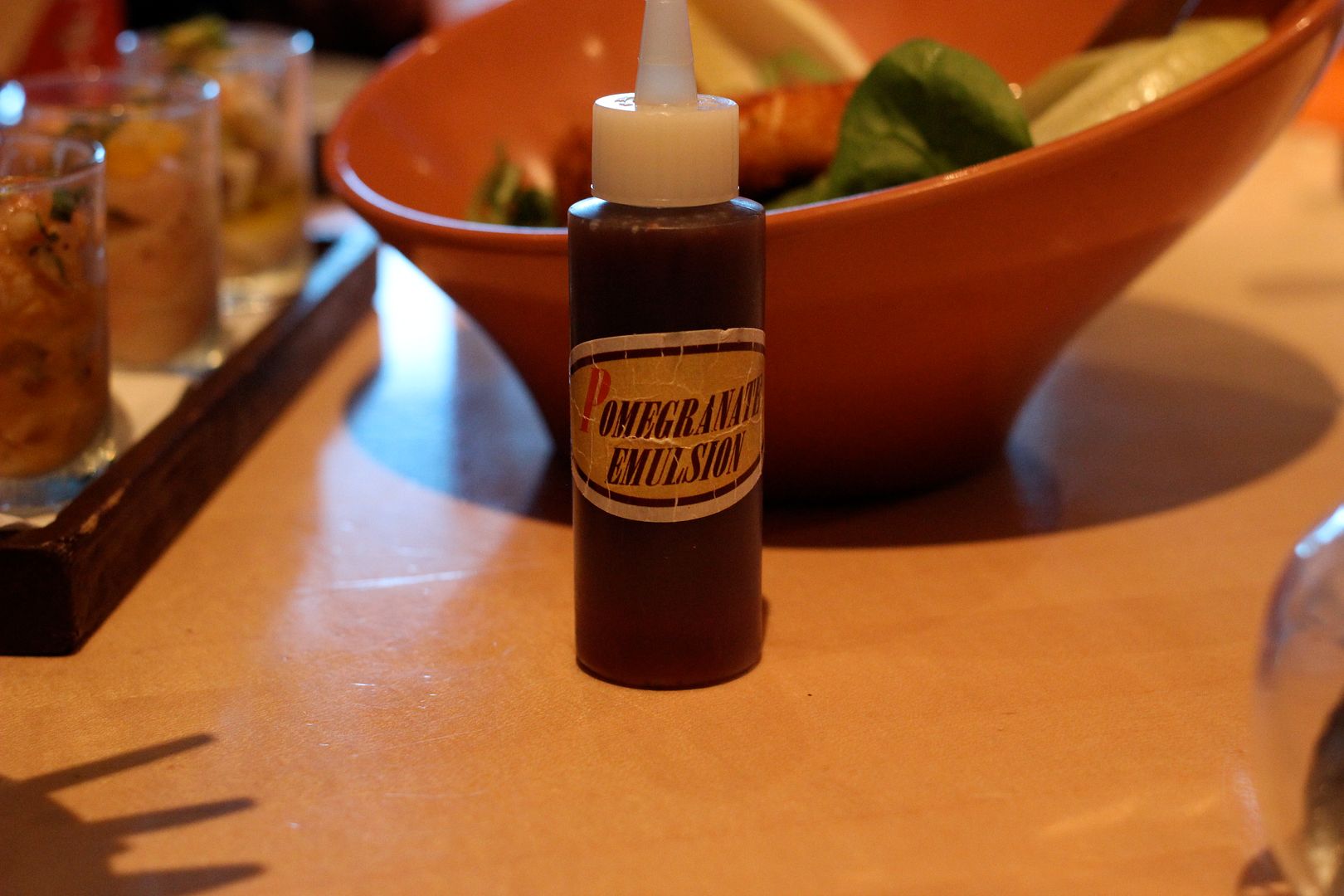 I didn't try this one, others did but I think it was Lava Crab? My drink started kicking in as I had skipped lunch to save room for dinner so some photos aren't as clear as they should be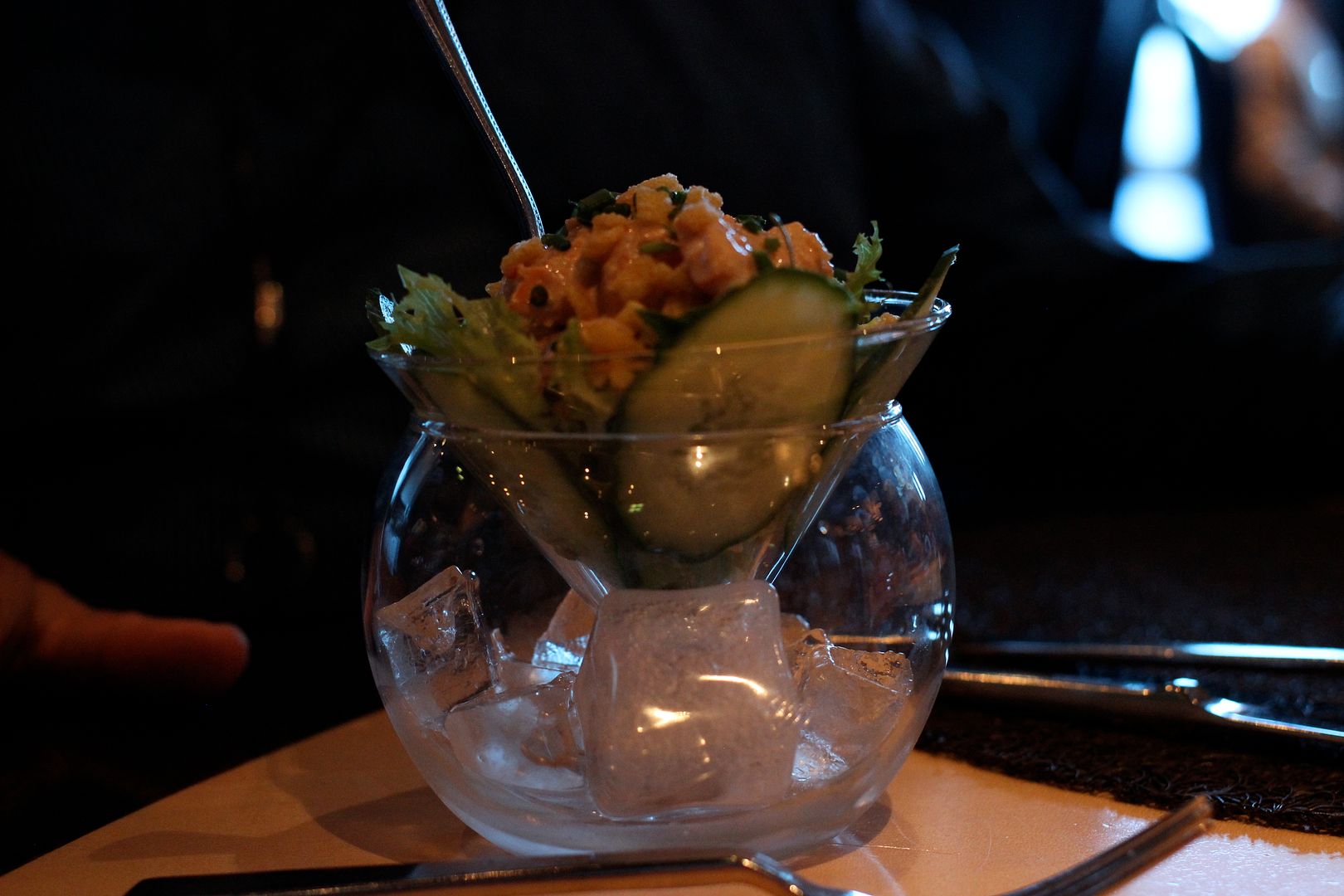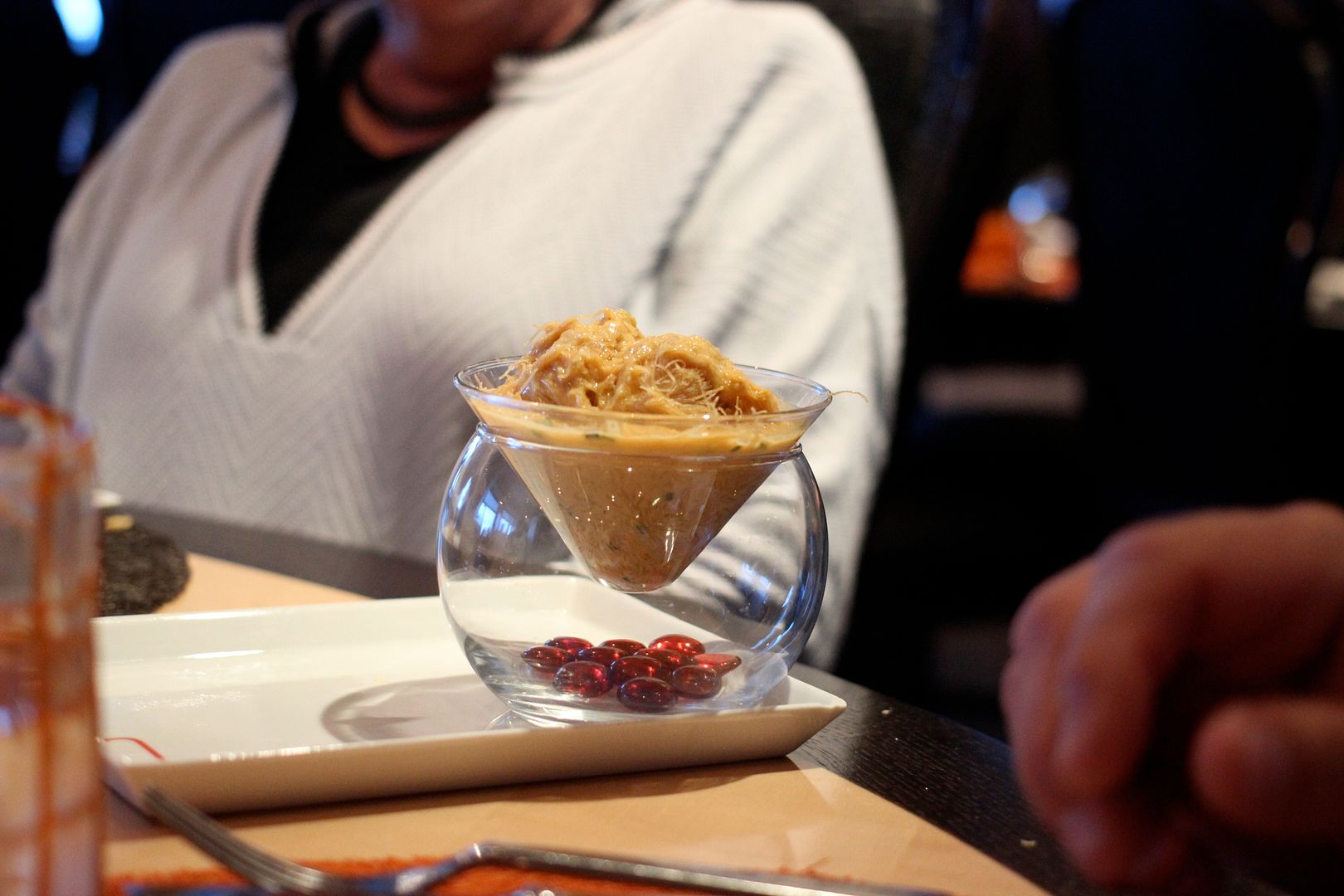 Popcorn fish was OK - my piece of fish was very chewy but the potato things that came with it were amazing. Terry said he had a good piece of fish and he really liked this.
Egg rolls? I had one bite and it was good, but I could have easily been done with my meal at this point - so full!
Sliders - I would get these every time I go - Very good and lots of fun.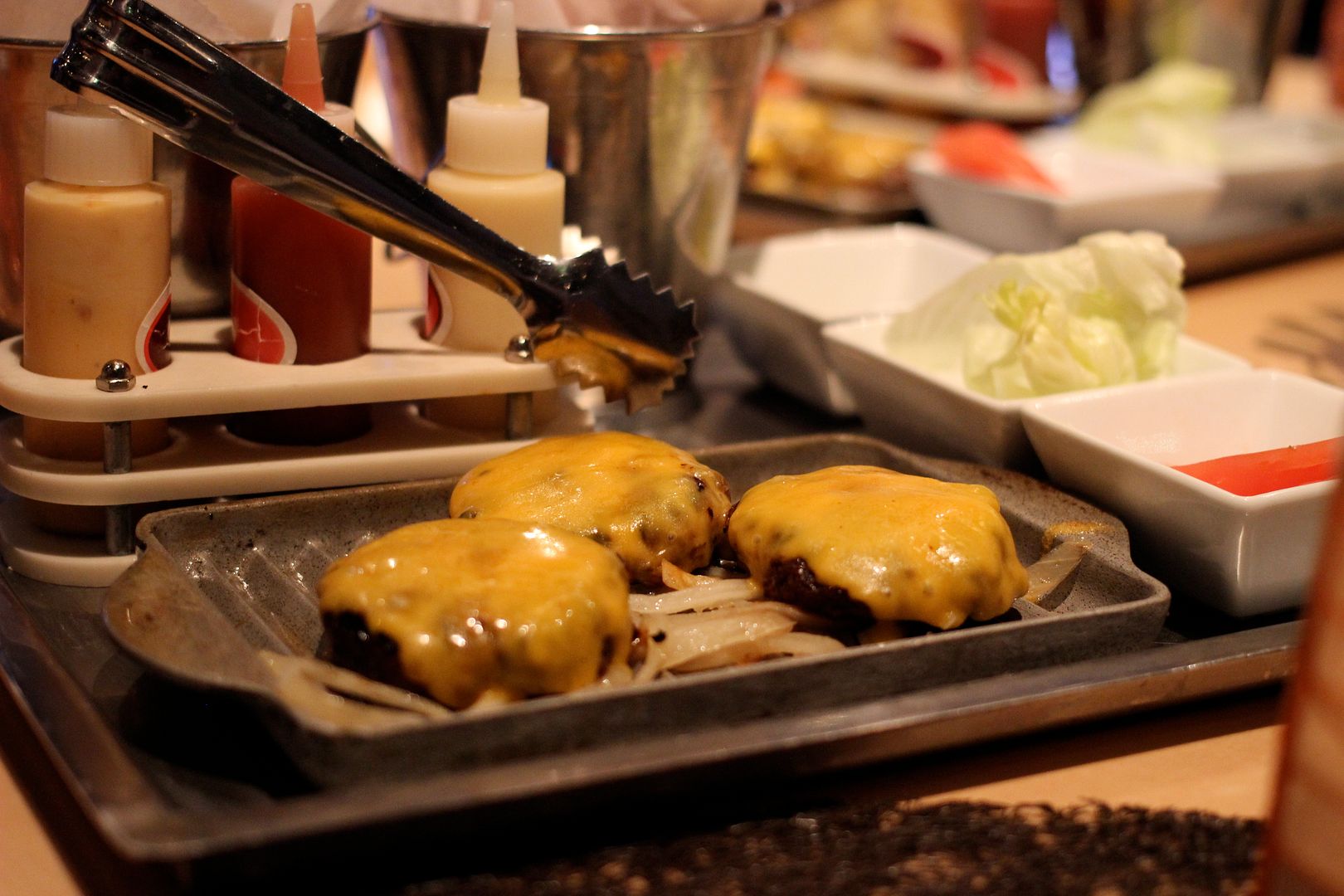 Painters Pallet which was filet. Two different versions to account for those who wanted theirs more rare. I loved the little mac and cheese sample and the demi-glace? sauce was well worth trying!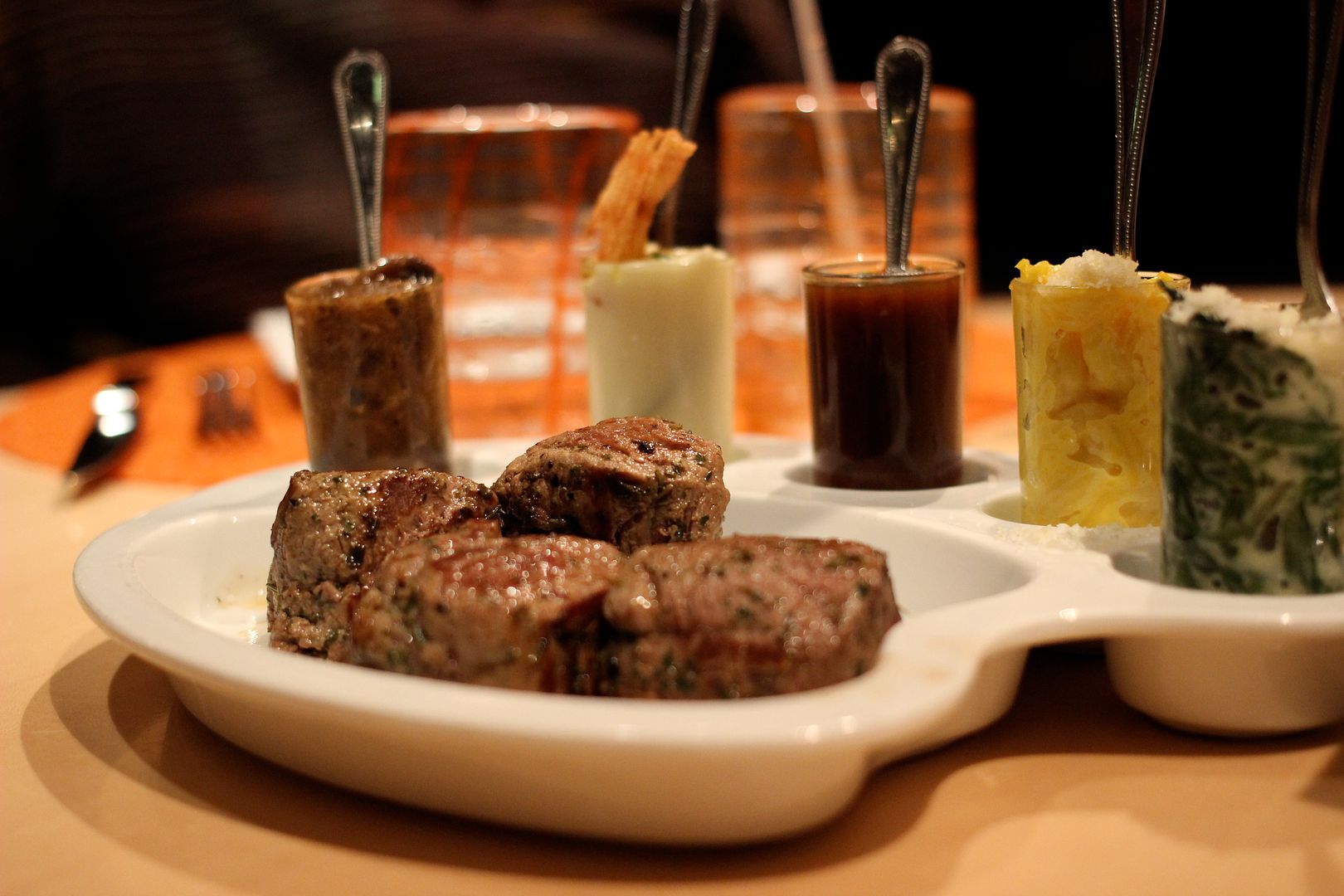 Crunchies - always a favorite food - fried stuff.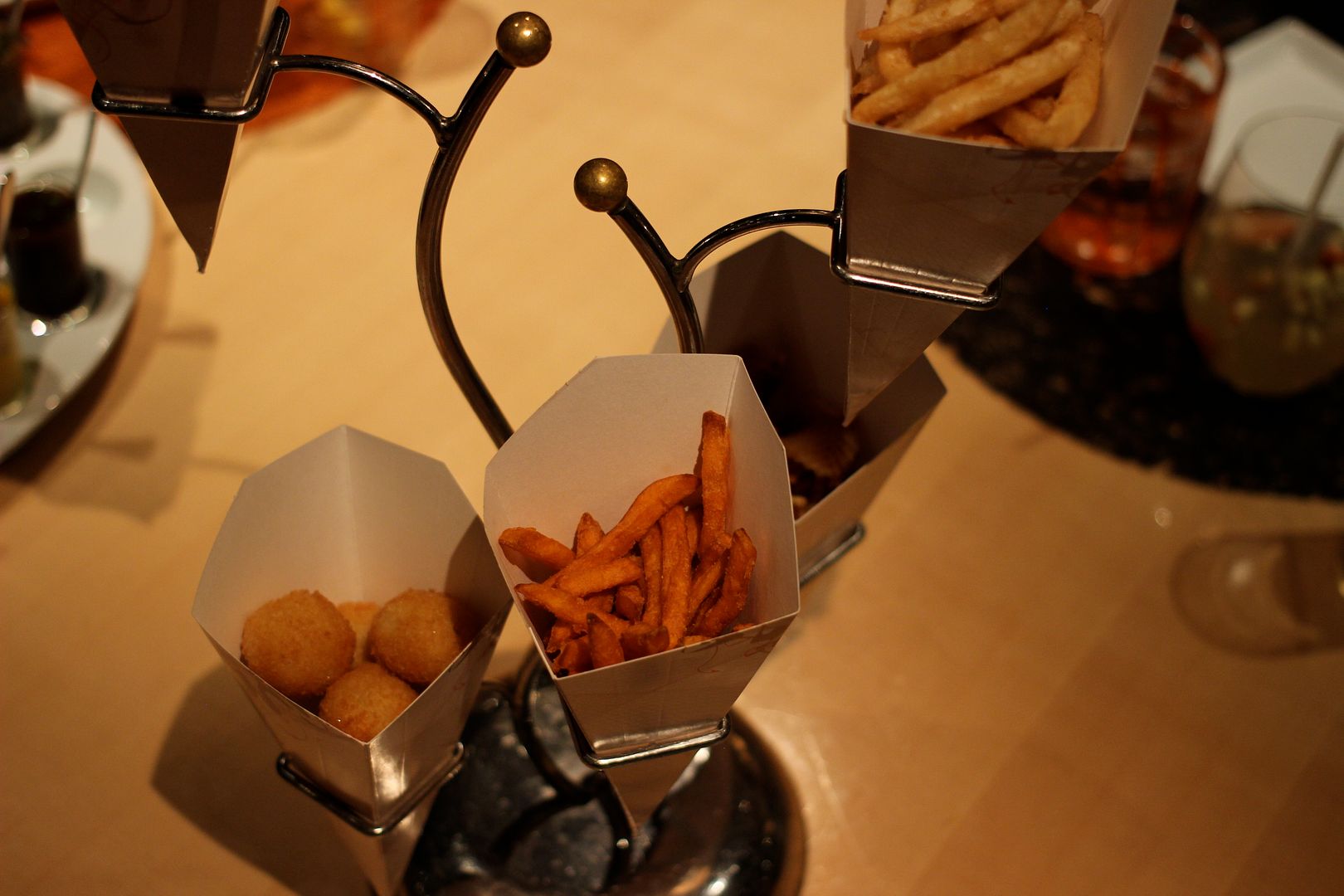 Linda and her husband tried the Lamb (sorry Linda's husband for forgetting your name!)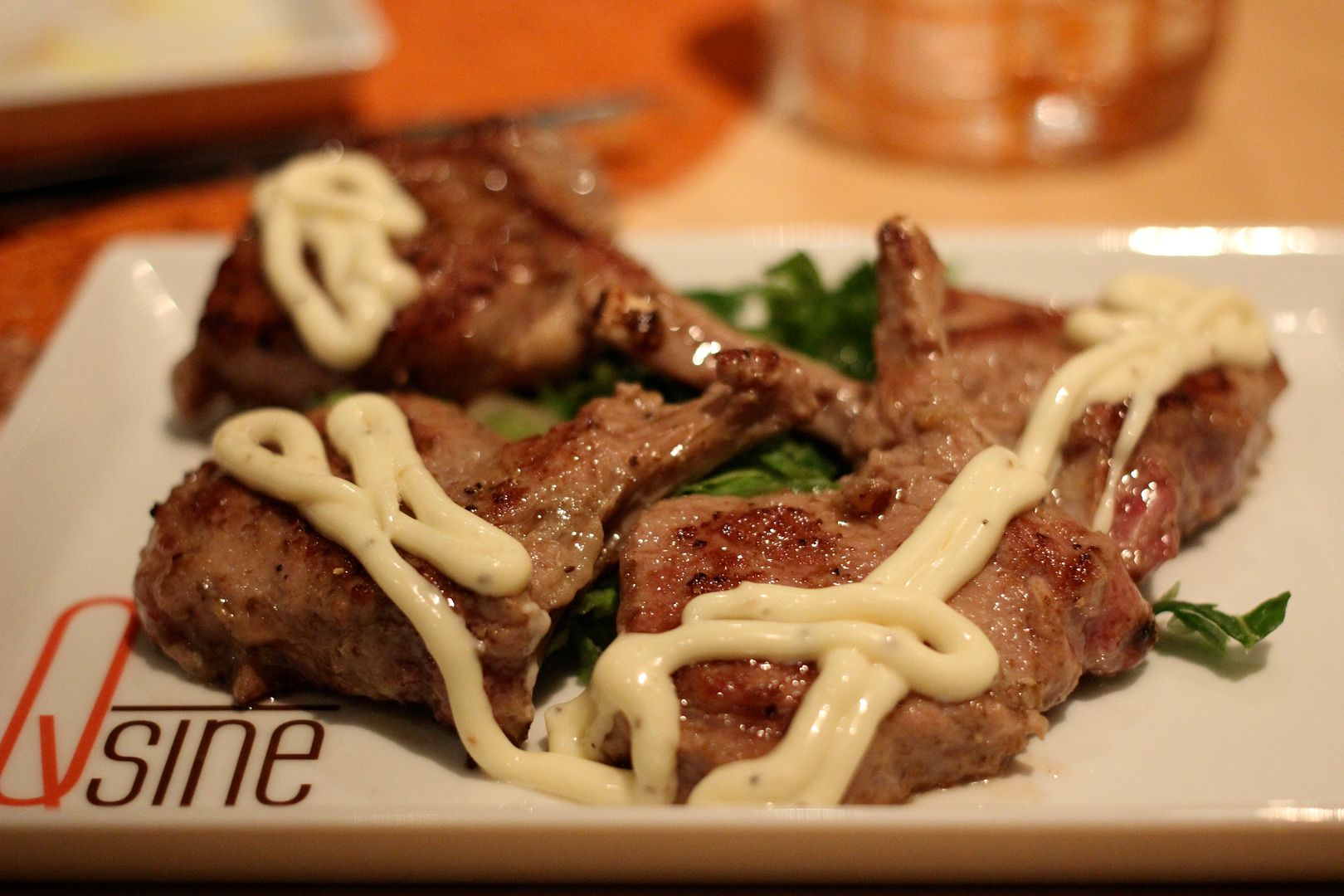 Sushi Lolipops
Tacos - I was too full but had one bite of Terry's and they seemed very good!
Thinking about this....... the waiter brought more than one of several of the options. I think instead of eating a whole taco, i would have been happier cutting it in half and eating just a little less. If I'd done this with other options I might have had room to try more things!

Sangria
Dessert time which means we get to play with something else
Random photos I took while we were waiting for dessert. By this time, I was so excited to try something else, but wondering if I could even put another bite in my mouth, I was sooooo full.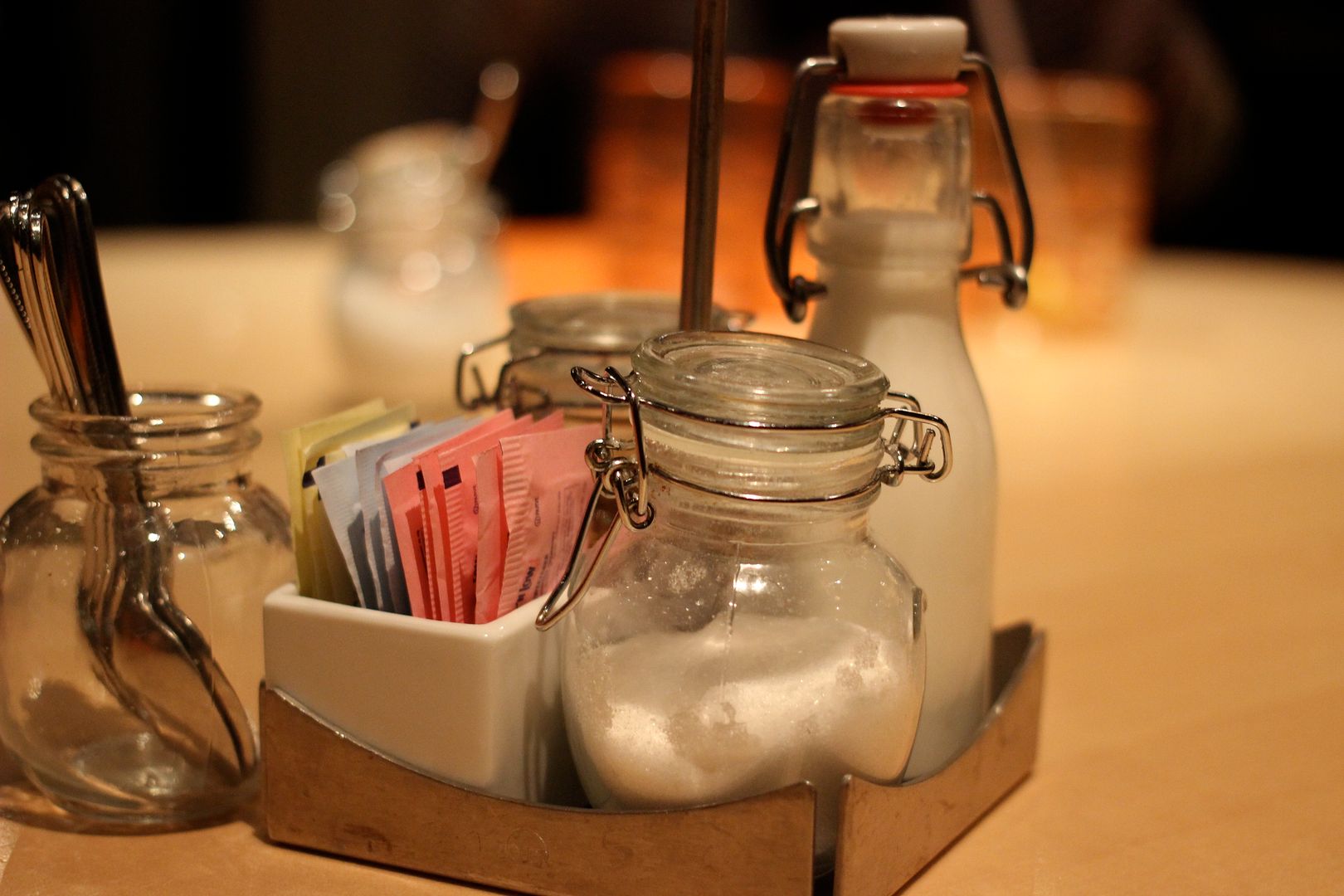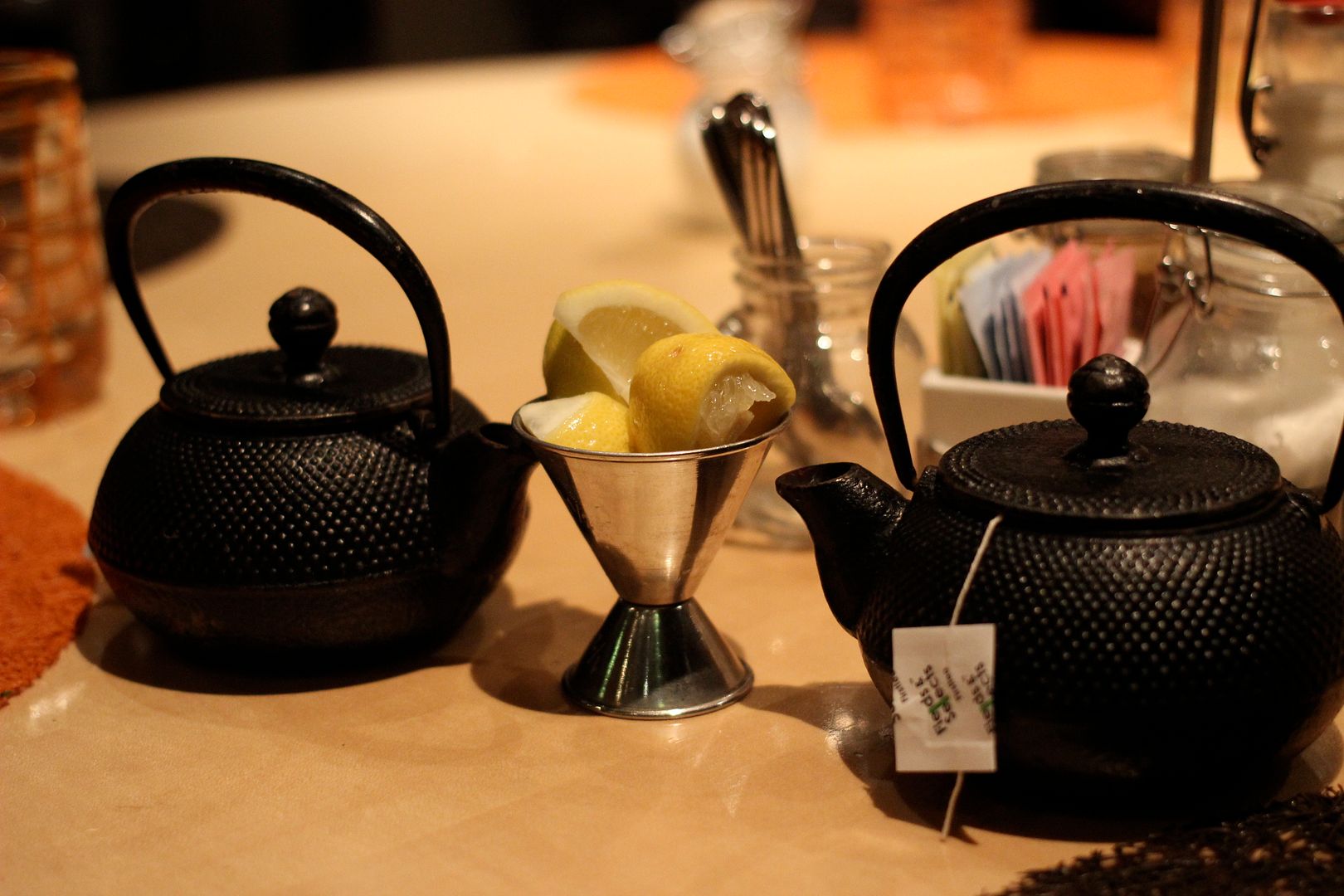 Silver bullet - I think it was gelato and sorbet - all I know is that it was so good I had to find a way to eat all of it!
Chocolate Tombstone - also very good.
They also brought 2 of us a Birthday cake.

I must have looked pitiful because they immediately offered to have it sent to our room for later. We did put it in the fridge and try it later. I was expecting chocolate cake. It was an amazing chocolate mouse with some sort of interesting flavor I couldn't figure out but was VERY VERY good!
And just when you think its all over - they bring this.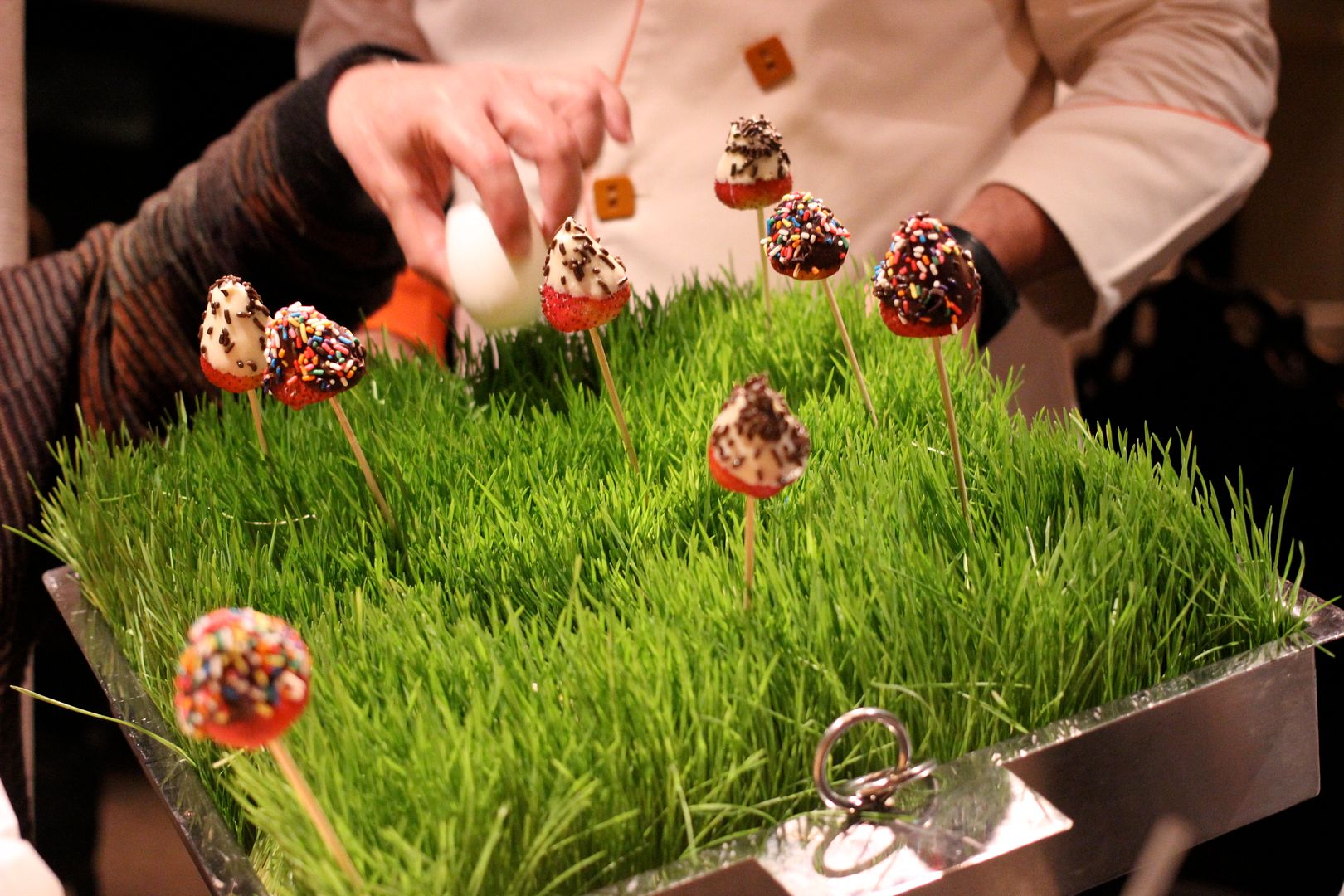 Chocolate covered strawberries, but also in the grass were little cups of creme brulee. I tried a strawberry but thought I would be lucky to roll down the hallway at this point. Overall, it was a great dinner and I think enjoying it with friends made it even more fun!