Celebrity Eclipse - April 2015 15 Day Transatlantic Cruise

Page 3



Sea Days!

Sunday - Tuesday were all sea days where I slept, took lots of naps and read my book. I was surprised at how easy it was for me to do nothing!

We had lunch at the cafe several times.

I really liked these rolls!
We finally missed lunch one day and discovered tea time at the cafe.
These sandwiches remind me of the pacman game.
I didn't get to try these but Terry liked them! We only saw them the one day. Each day we went back to tea time, they had a different choice. Guess I'll have to book another cruise to try these!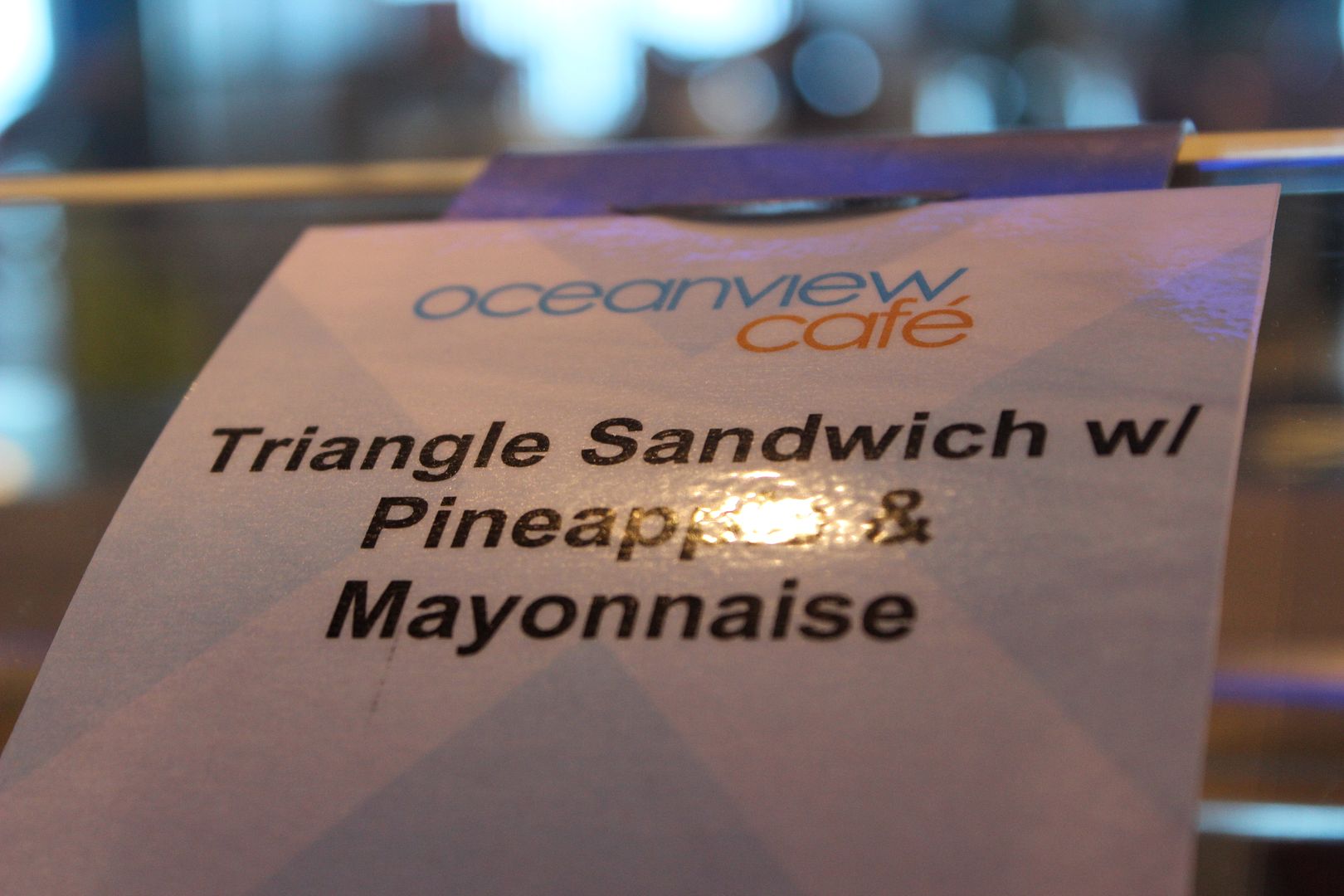 And then, I had my very first scone ever. I am hooked on these now. I wonder how close they are to traditional English scones?
I think we went to the Tuscan grill on Wednesday. It was the night before we docked in the Azores. I tried the same strategy - don't eat lunch so I have room for a wonderful dinner.

Tuscan Grill photos coming next!

This dinner was just the 2 of us. A nice romantic dinner with my husband!

The bread was good. Terry loved the focaccia. I didn't have any as I was trying to save room for the entree.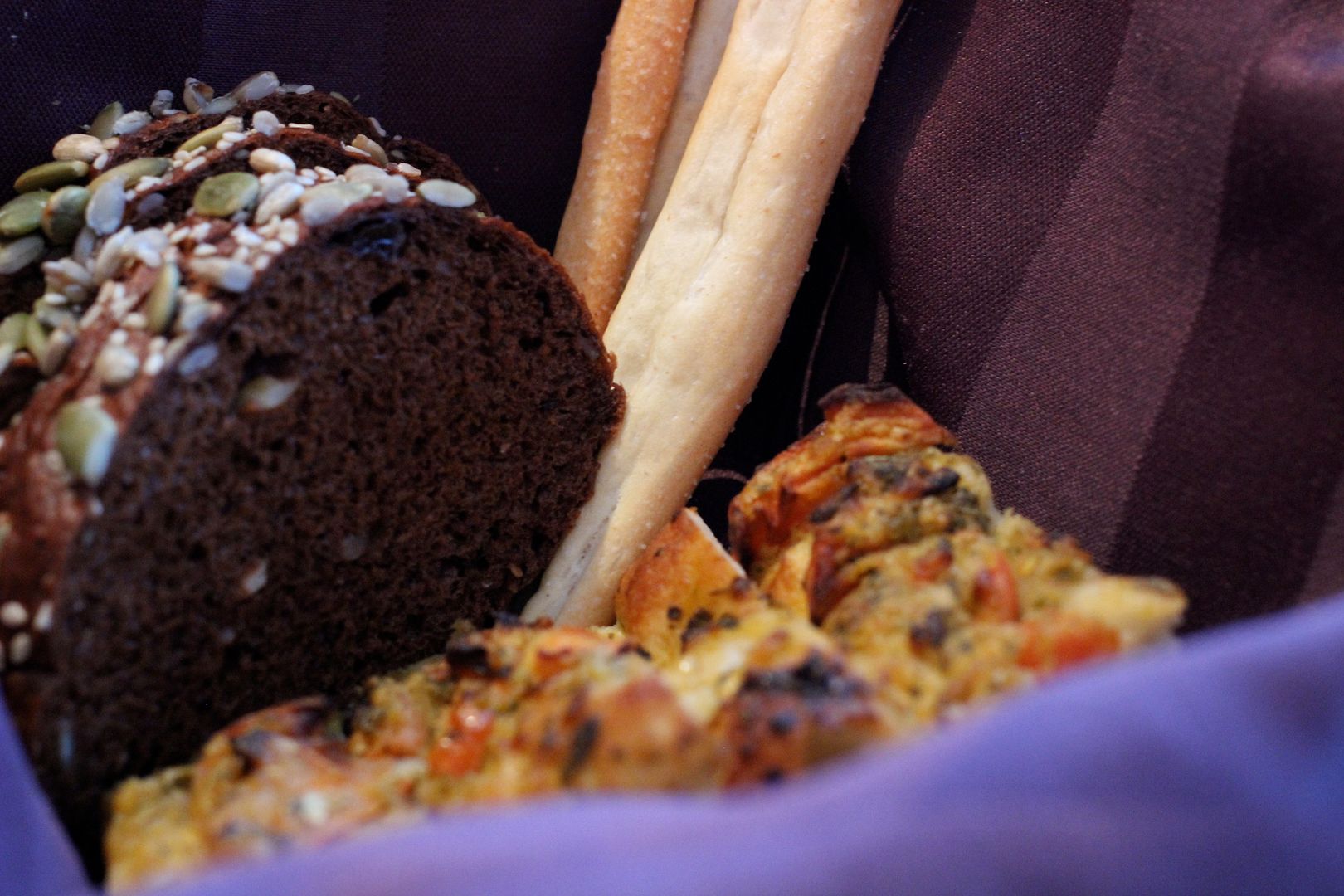 This was one of the best crab cakes I've had. It was hot, moist and almost all crab!
Terry had the Caesar salad which is prepared table side. They make it to your taste (asked for only half the anchovy).
Terry ( Terry is my DH or husband if you haven't figured that out yet) had a pasta appetizer also. They did a smaller serving of the spaghetti bolognese.
OK - this requires some comments.

My Step mother is Italian and does a wonderful spaghetti sauce. I've also spent 6 years playing with other bolognese recipes since its my husband's favorite food after pot roast. I've done Giada's recipe, my stepmother's, Mario's recipe not to mention many more.

This was better than my sauce recipe which is even difficult for me to type. After dinner we immediately went to the copy of the Celebrity cookbook to find the recipe but it wasn't included. A chef from QSine was there and I asked him. He told me the secret was adding sugar to the sauce but I know the depth of flavor had to be more than just sugar. So........... if anyone knows this recipe, please share! BTW.... I'm firmly against sugar in sauce. I'd rather add 2 Tablespoons of heavy cream to cut the acidity than to add sugar.
Terry had the NY Strip which was cooked perfectly and had great flavor. We aren't big eaters but he finished every bite of his steak.
I had the filet cooked medium. It was like eating butter it was so tender. This was well worth it and our favorite meal of the entire cruise (including Murano).
For side dishes, Terry ordered the mashed garlic potatoes which surprised me since he doesn't care for garlic. But no worries, the garlic was minimal and he finished them all. It wasn't a large serving which was perfect.
I ordered the mac and cheese and although it was a healthy size serving and served piping hot..... it wasn't to my taste. There was a very stringy layer of top cheese which was hard to get through, then underneath it was watery without much cheese flavor. I tried a few bites but let it go.... not my thing.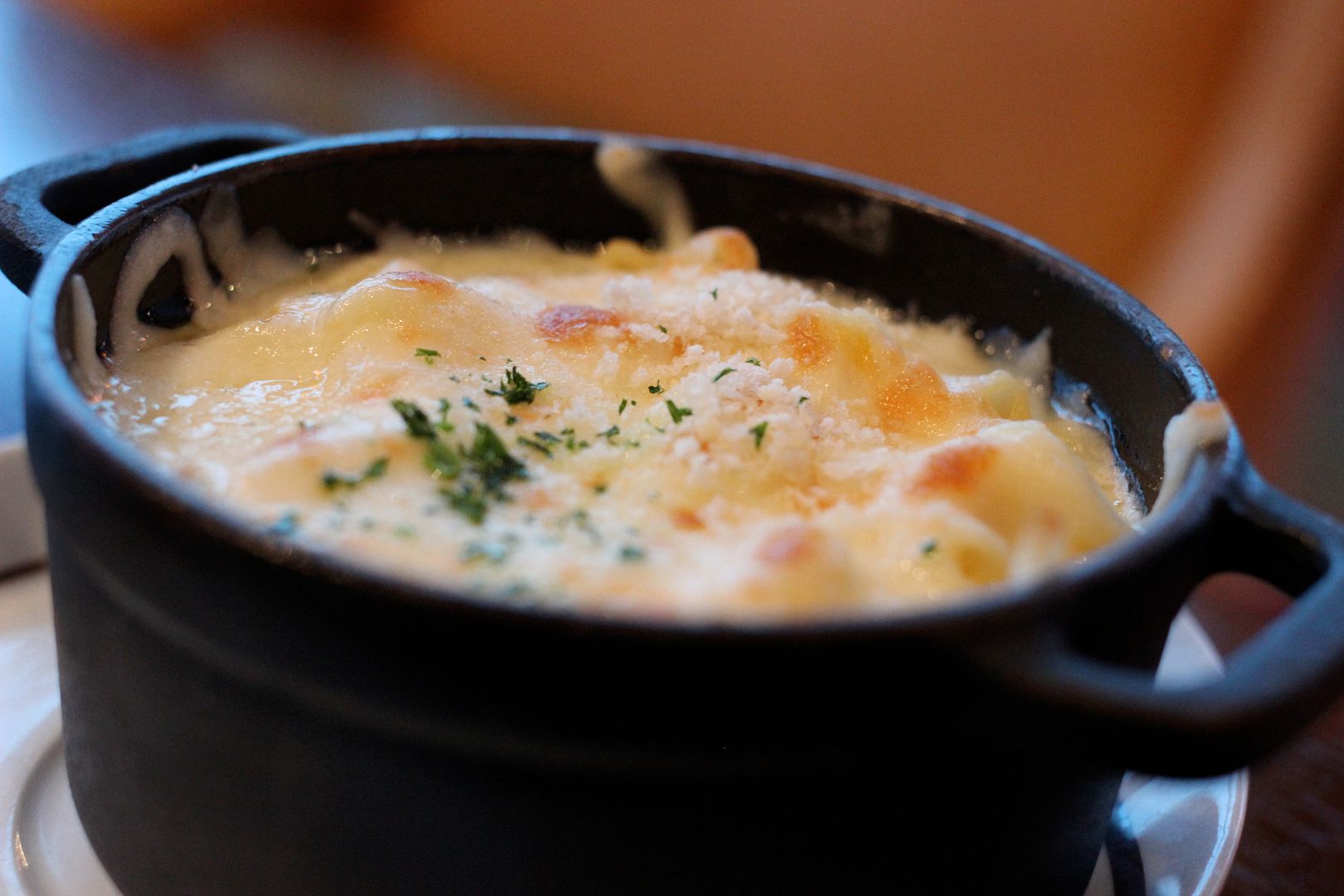 And then came the desert menu........

Terry will almost ALWAYS choose Tiramsu over anything else. For a man's who's heritage is French Canadian, Cherokee Indian and a bit of German..... he sure loves anything Italian!
I couldn't decide if I wanted creme brulee or panna cotta so I asked for recommendations. The server said both were very good so I went with the Pistachio Creme Brulee. One of the top 10 desserts I've EVER had!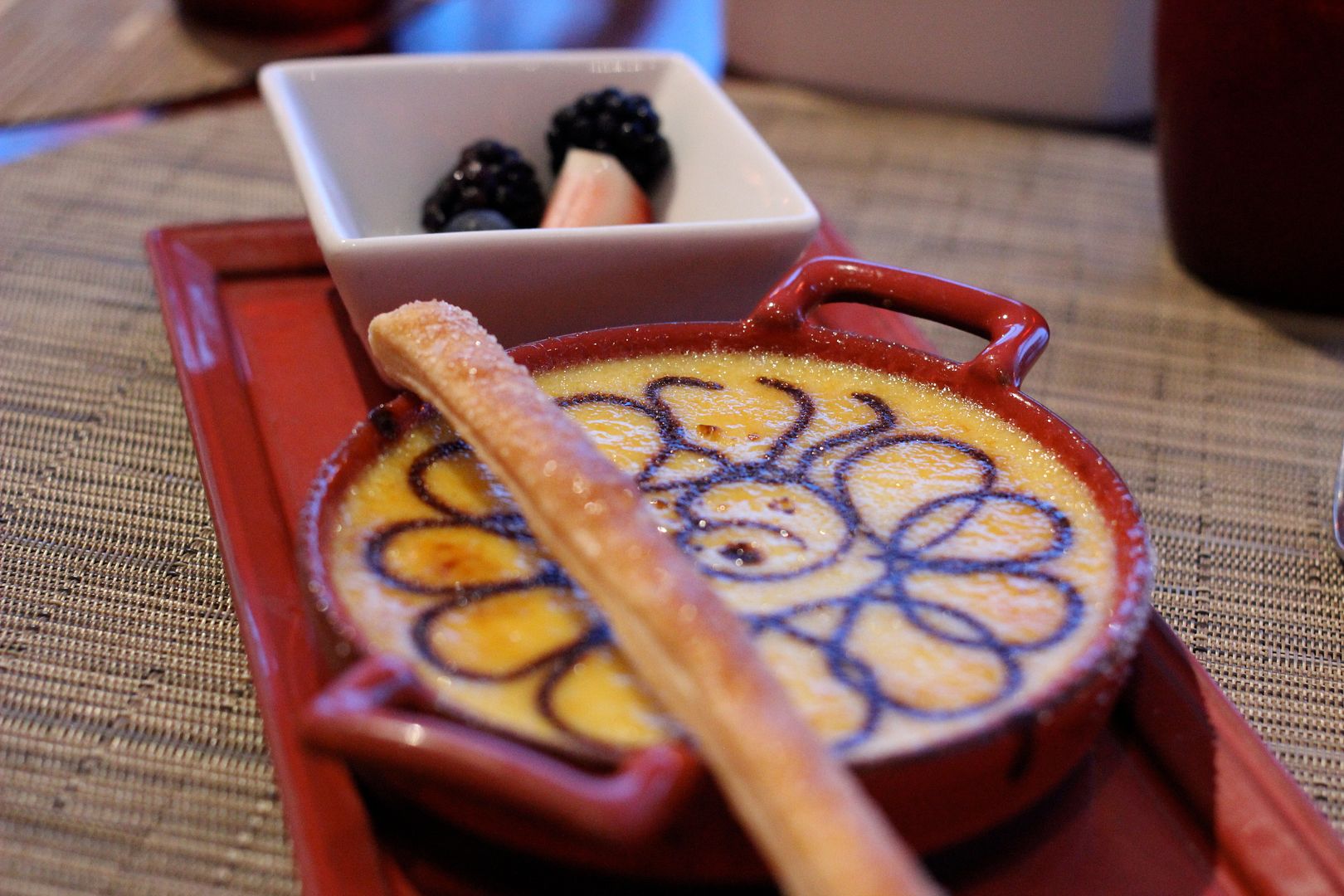 After we ordered dessert, they were bringing me coffee and Terry some hot tea when I saw a plate go to another table that looked like a dessert sampler. I asked what it was and tried to describe it, but it was gone to the far room before the server saw.

So then they bring me one of those also which was a plate with an amazing panna cotta, incredible gelato, flan and a hard candy strawberry. Oh my - I tried at least some of everything but it was all wonderful. I'm not a big flan person so that was good, I did try it but I probably wouldn't order it.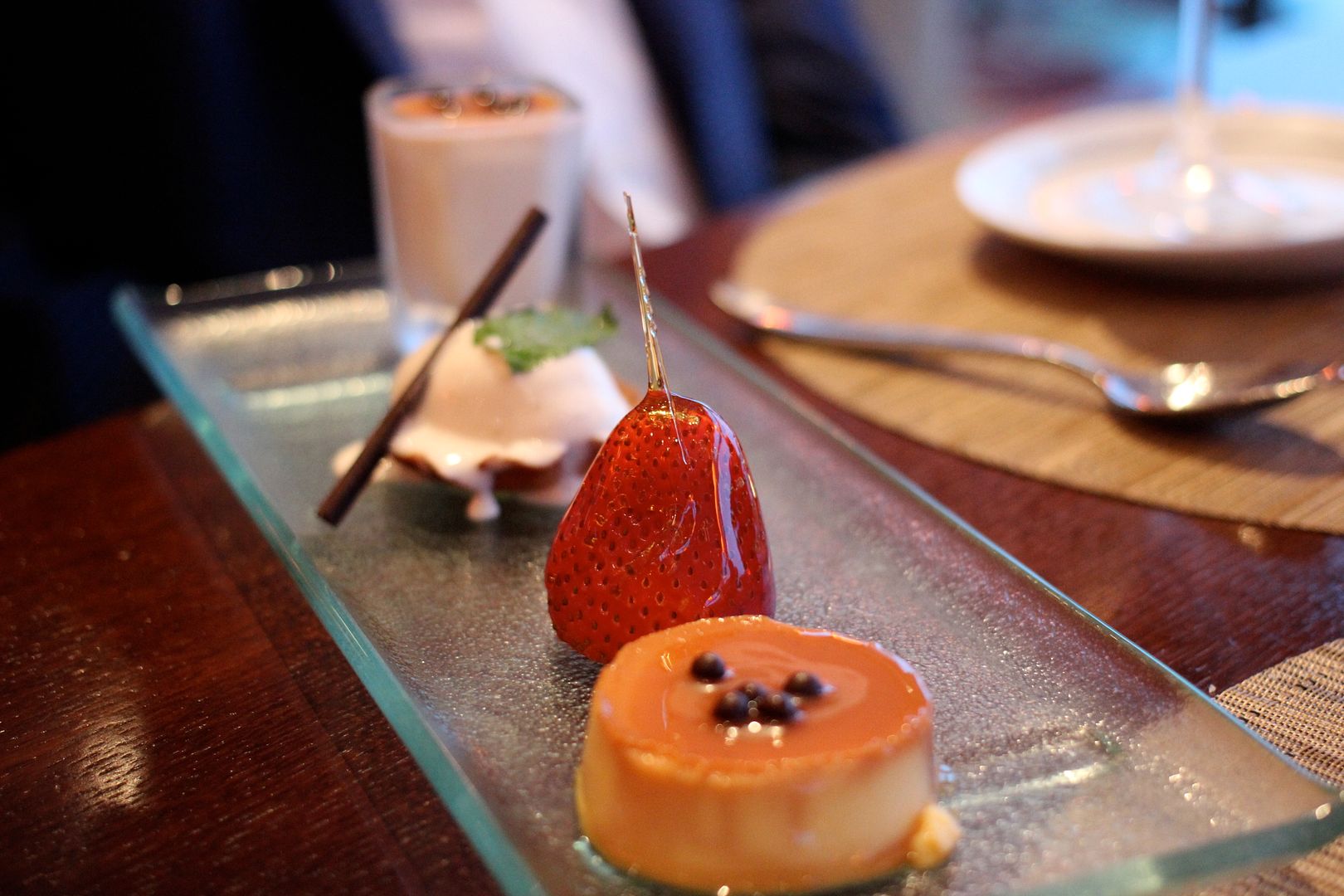 Close up of some amazing gelato! I don't want to go crazy over a little scoop of vanilla gelato but the vanilla flavor so so pure, you could tell this was not the same stuff they serve in the cafe.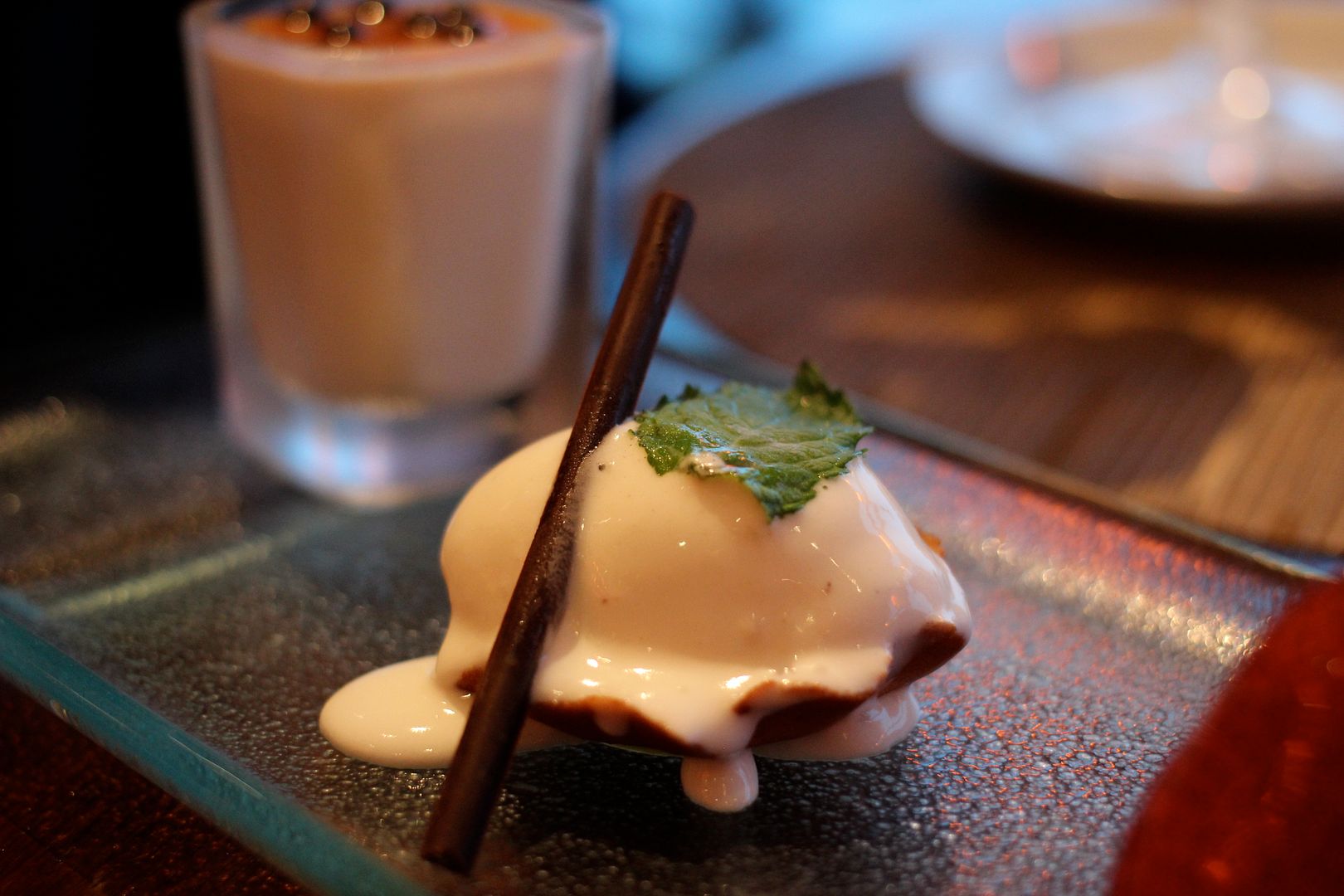 Next... the Azores! - Page 4