Celebrity Eclipse - April 2015 15 Day Transatlantic Cruise

Page 6



Monday, May 4 - Bilbao, Spain

Slept late (a nice habit I enjoy), had breakfast and off the ship by 10 am - no plans at all!

View from the ship: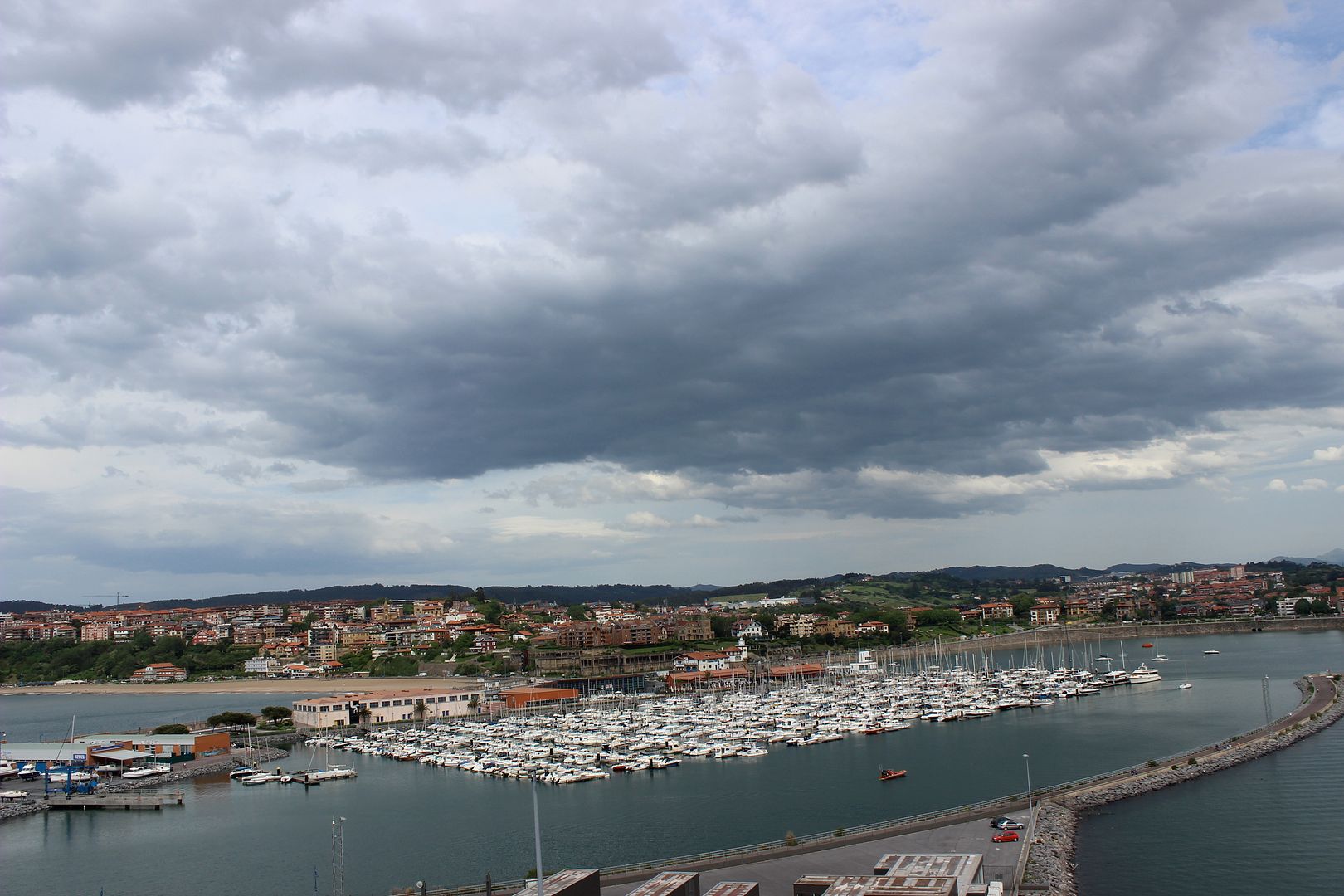 Sign at the port:
We bought shuttle tickets to get to th e town center. It was 5 Euros each and the shuttle was right there at the door to the cruise terminal.

Nice bus and a short ride - it was almost sunny today so hoping for a day with no rain!

Where the shuttle drops off in Bilbao: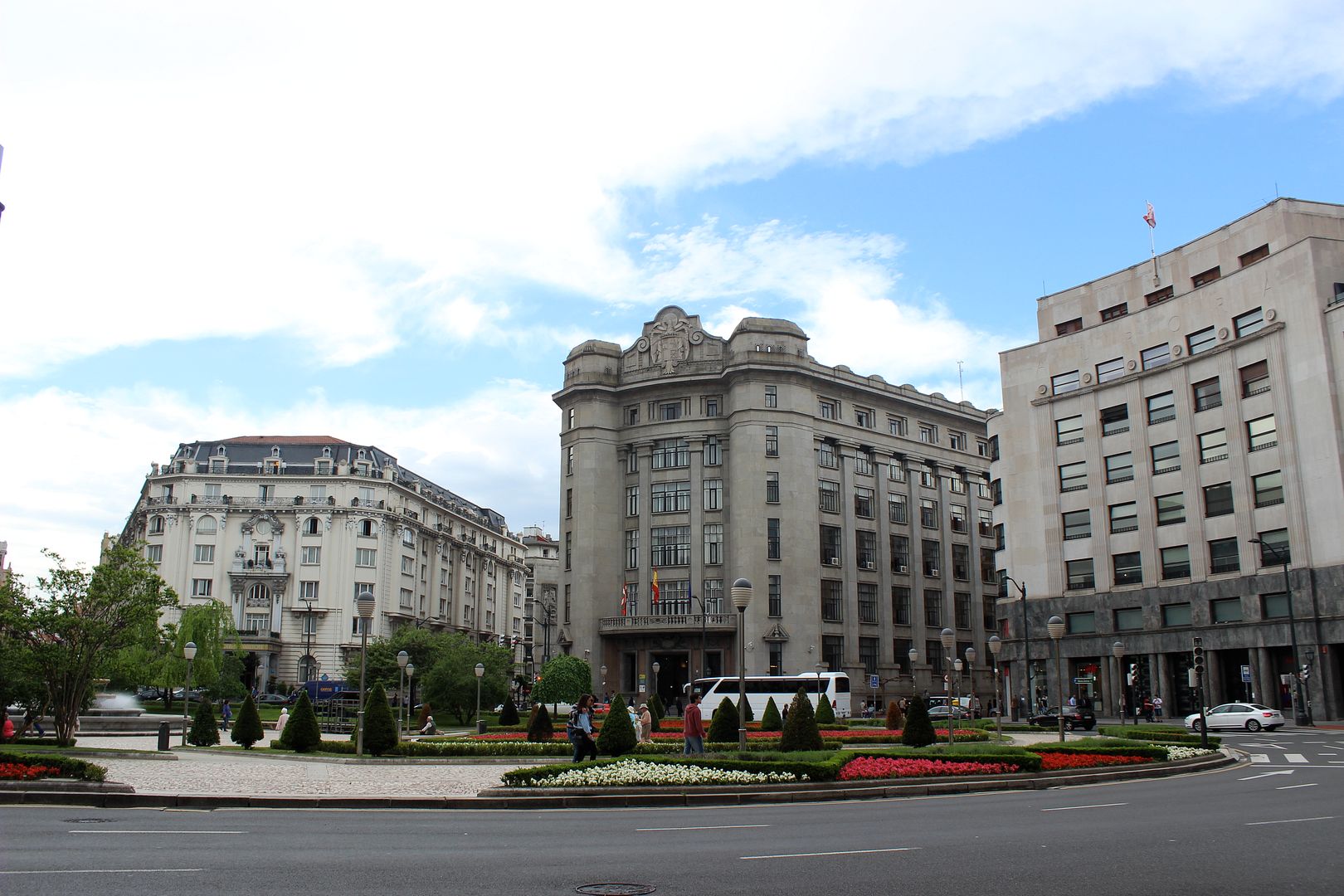 Beautiful City
Interesting - great program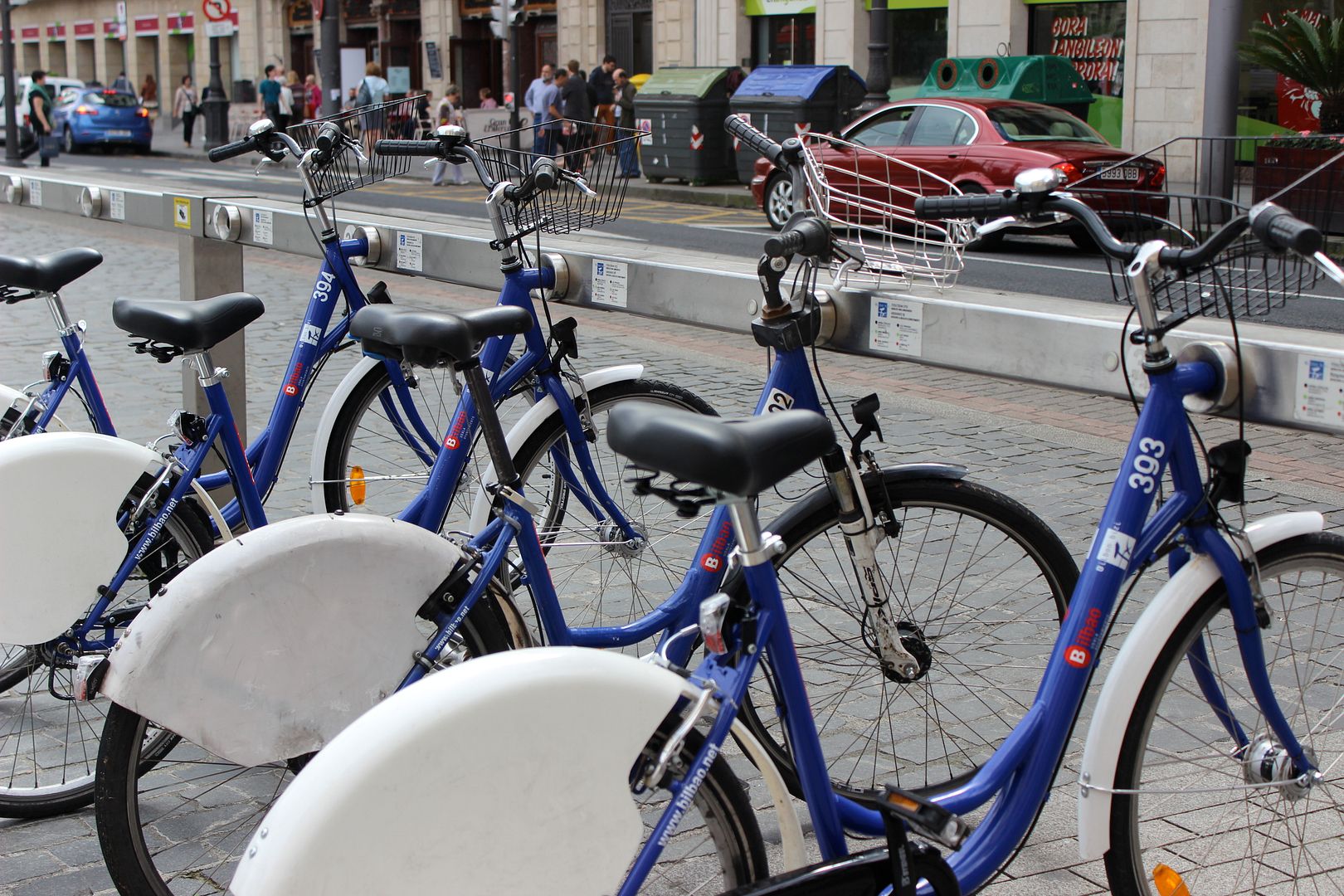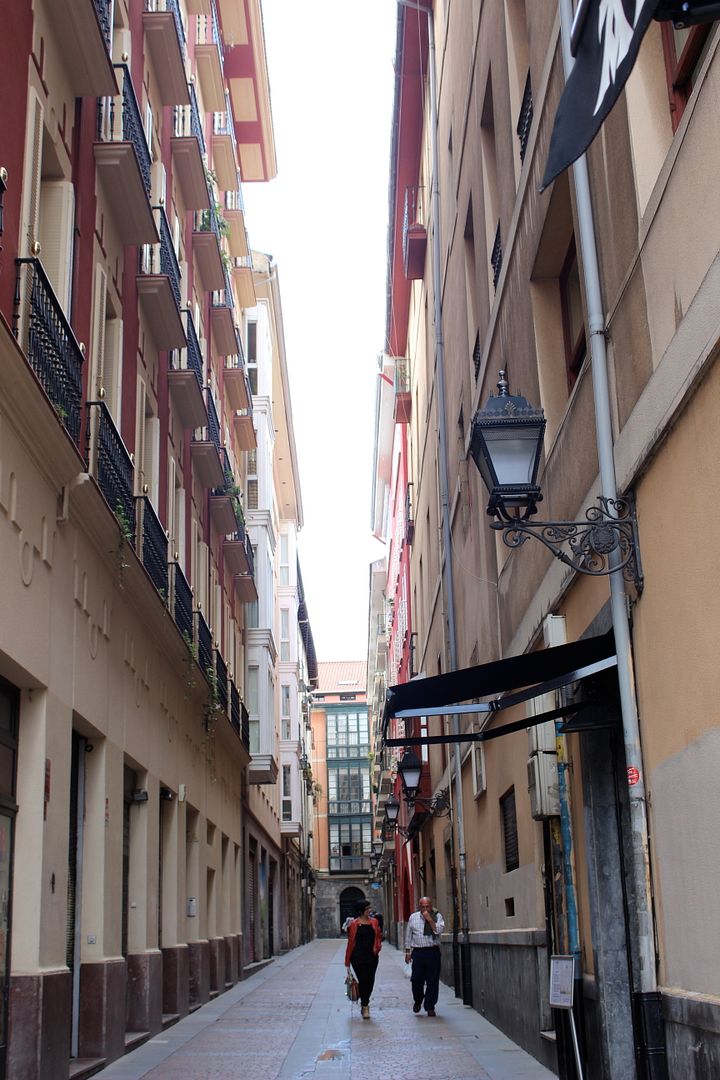 We didn't walk around much before we found a cafe with wifi. Cafe Brasil was a very nice little spot in old town for a good cup of coffee. Terry had chocolate and churros though. We didn't expect such a large plate of churros so I offered to help him eat some of them. We used wifi to post a few FaceBook pictures just to show our friends and family back home we were having a good time!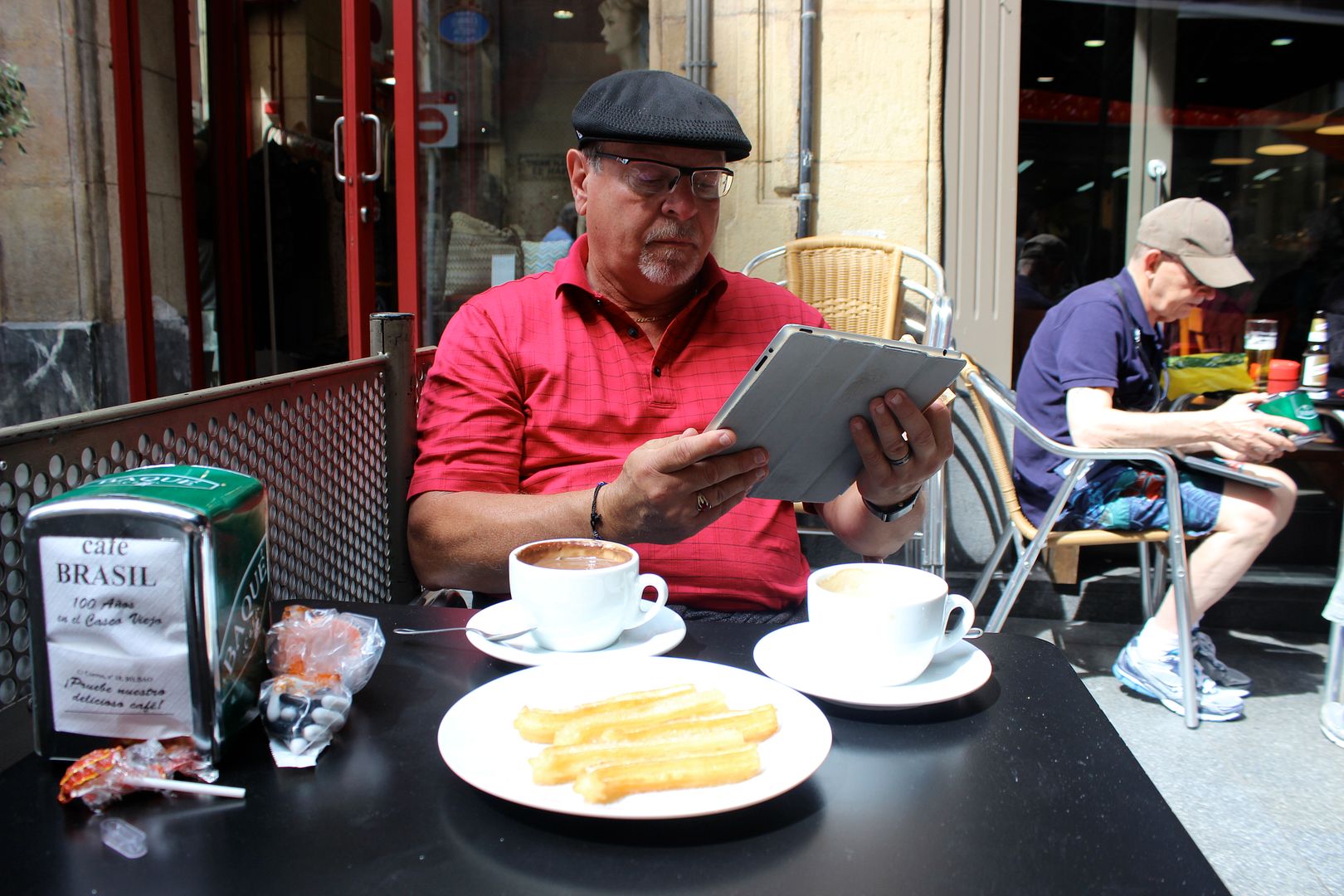 We walked some more.

To be fair - I asked Terry to pose there for this photo.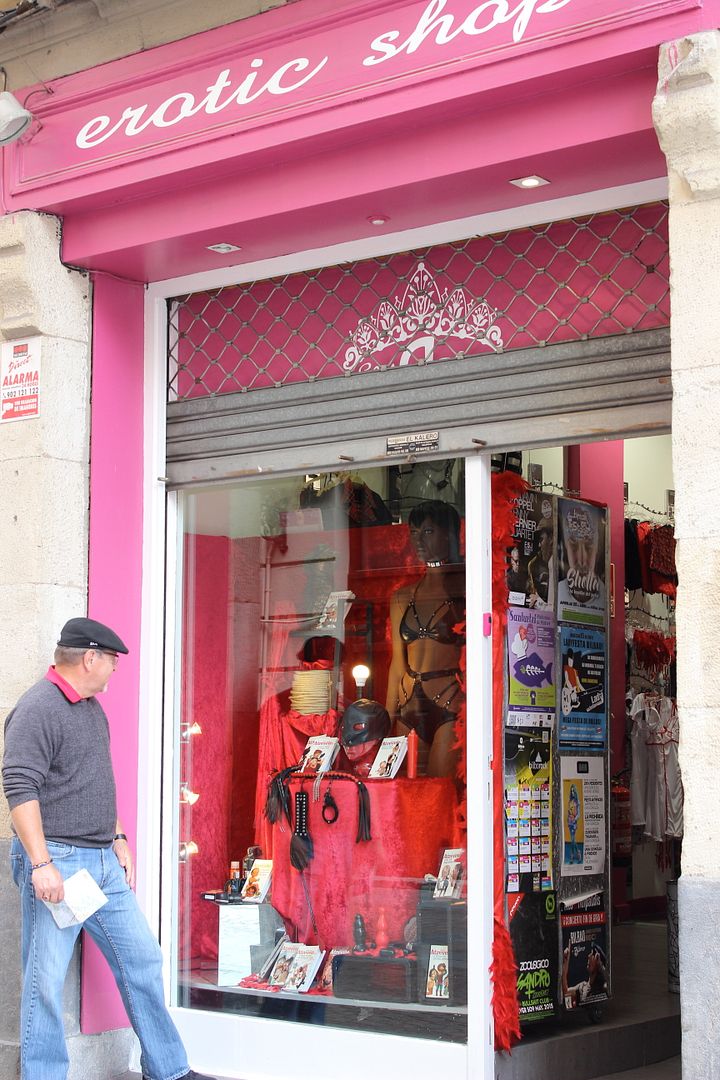 Second floor balcony
A small shop with stuff made by locals - found my Christmas Ornament from Bilbao!
A little scratched from the tip - my fault.
We ended up in a busy part of the town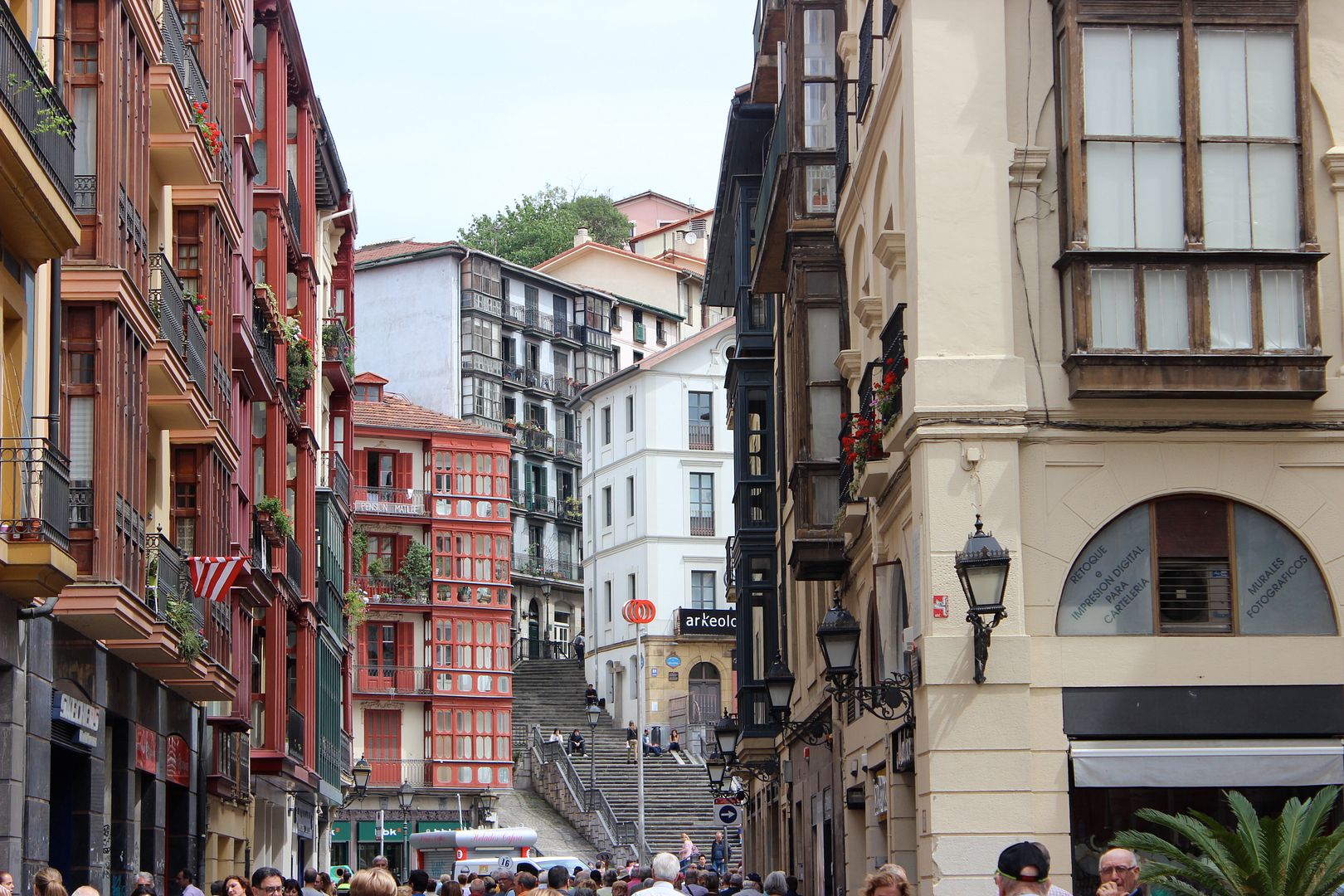 So we turned around and found another alley to wander where we found this great cheese shop! The sales woman didn't speak a lot of english, but let us try a few and we bought some to take back with us.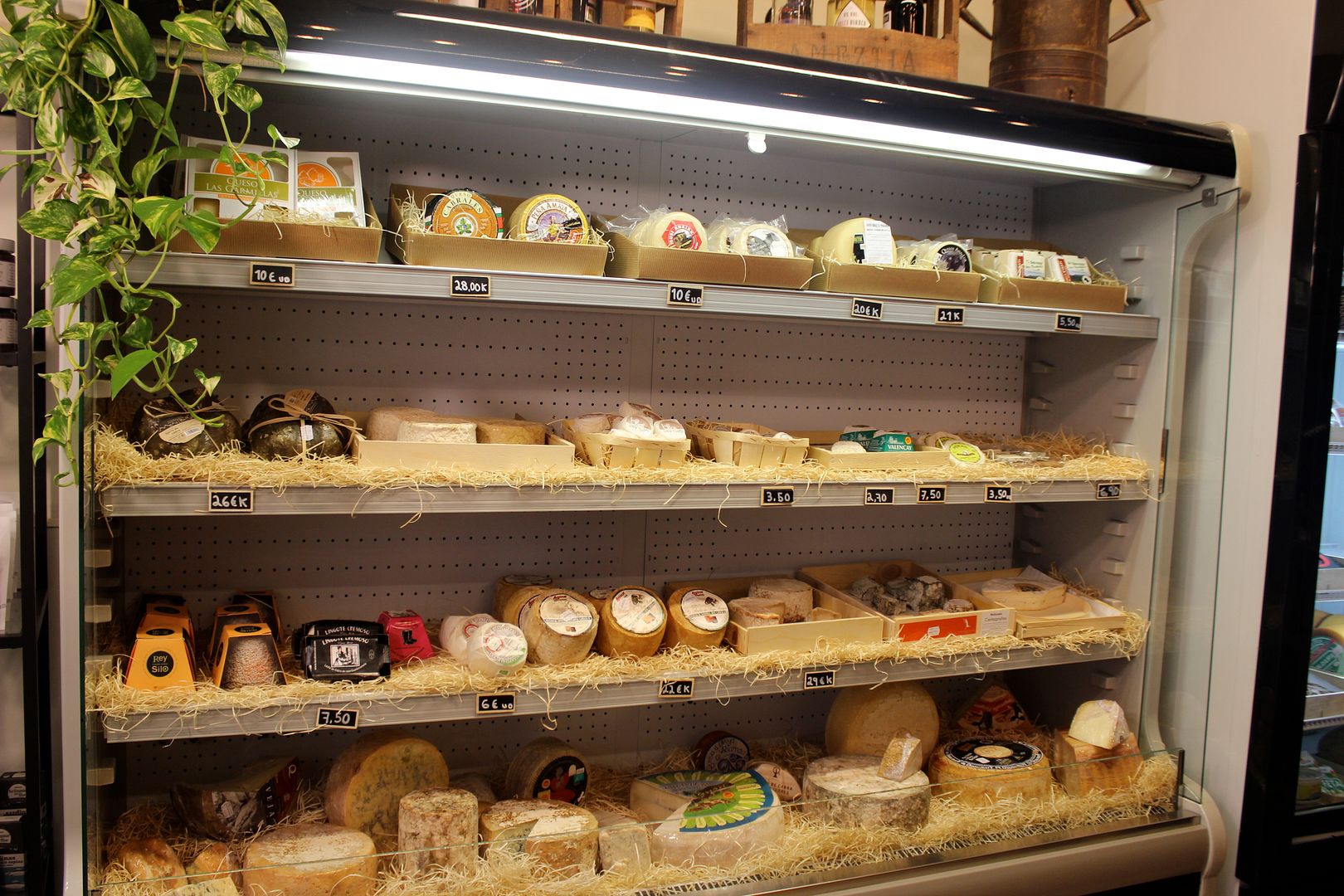 It's unlike me to miss a meal but we reali zed the shuttles only ran for one more hour so we headed back to the shuttle stop - about a 15 minute walk. We should not have worried because there was a line to get into the cruise terminal for screening, then a line to get back on the ship. There was only one gangway open. We asked someone and they said the tide and come in so the ship was sitting higher in the water and they couldn't use the other gangway because it was up one deck and the incline was too steep now.

Lady behind me replied "so what, you didn't know the tide was coming in?" I bit smart but I kind of agreed with her. They knew there would be long lines with only one gangway but no one was warned.

An older gentleman behind me in line didn't look so well. His wife said he was diabetic and they hadn't realized how long it would take to get back on the ship. thankfully I had a Laurabar in my backpack i offered the gentleman. About 15 min later he came back and thanked me - he looked a bit better but didn't want to ask for any special privilege to cut in line.

20 minutes after waiting, this is still the line:
Crew were in the same line with us also. Eventually staff came down the line with small cups of water and punch. One had a tag that said he worked in Finance. I never thought about finance people being on cruise ships.

They had abandoned screening passengers as they came on the ship which was a good thing. From shuttle to our room was just over an hour.
So back o n board, we watched sail away, then took a nap. Later that night Terry went to the cafe and brought back some bread, crackers and fruit. We opened the cheese and a bottle of Sangria and had dinner on our balcony. Oh, and he brought me more Sorbet! I love this guy!!!

Before sail away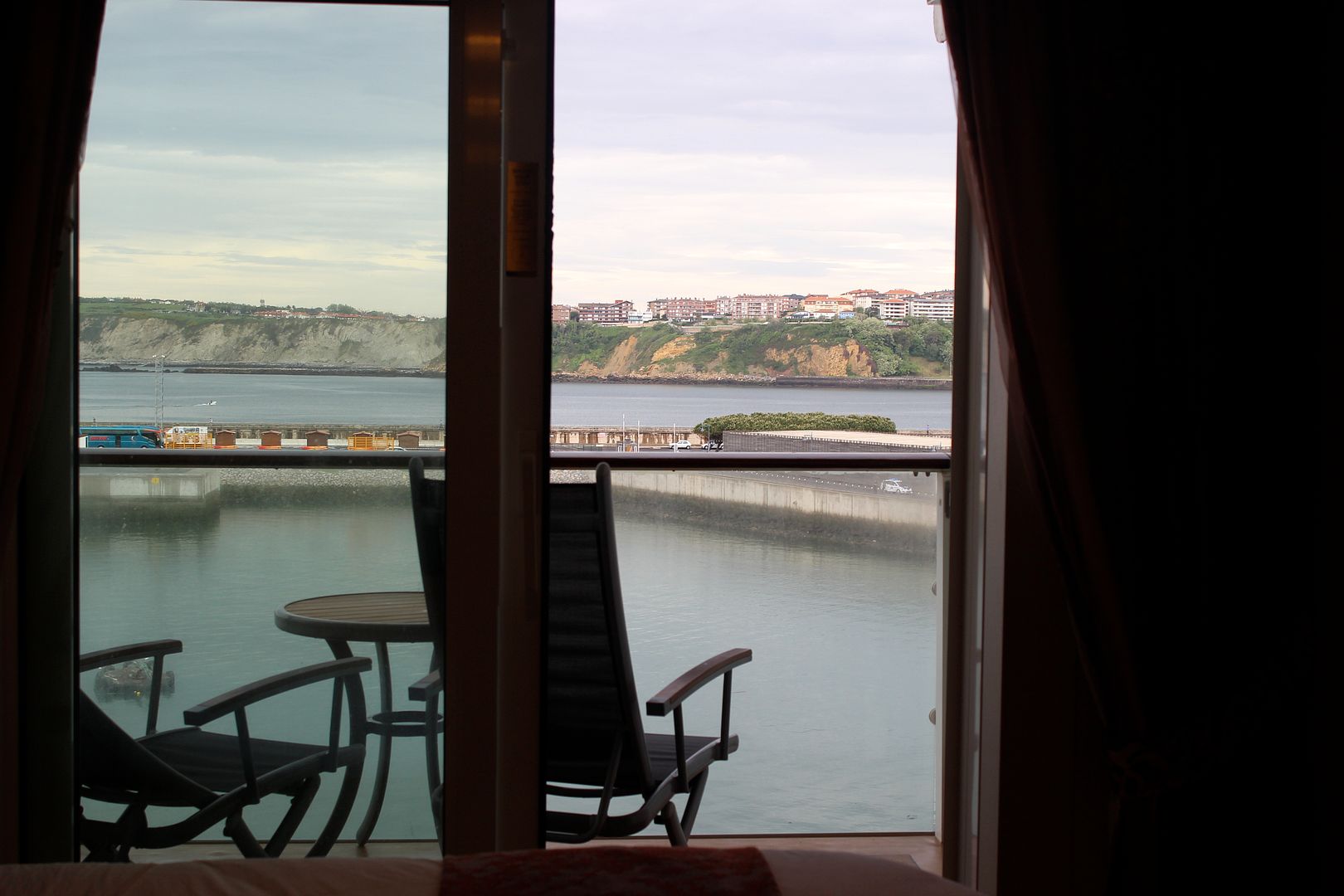 After Sail Away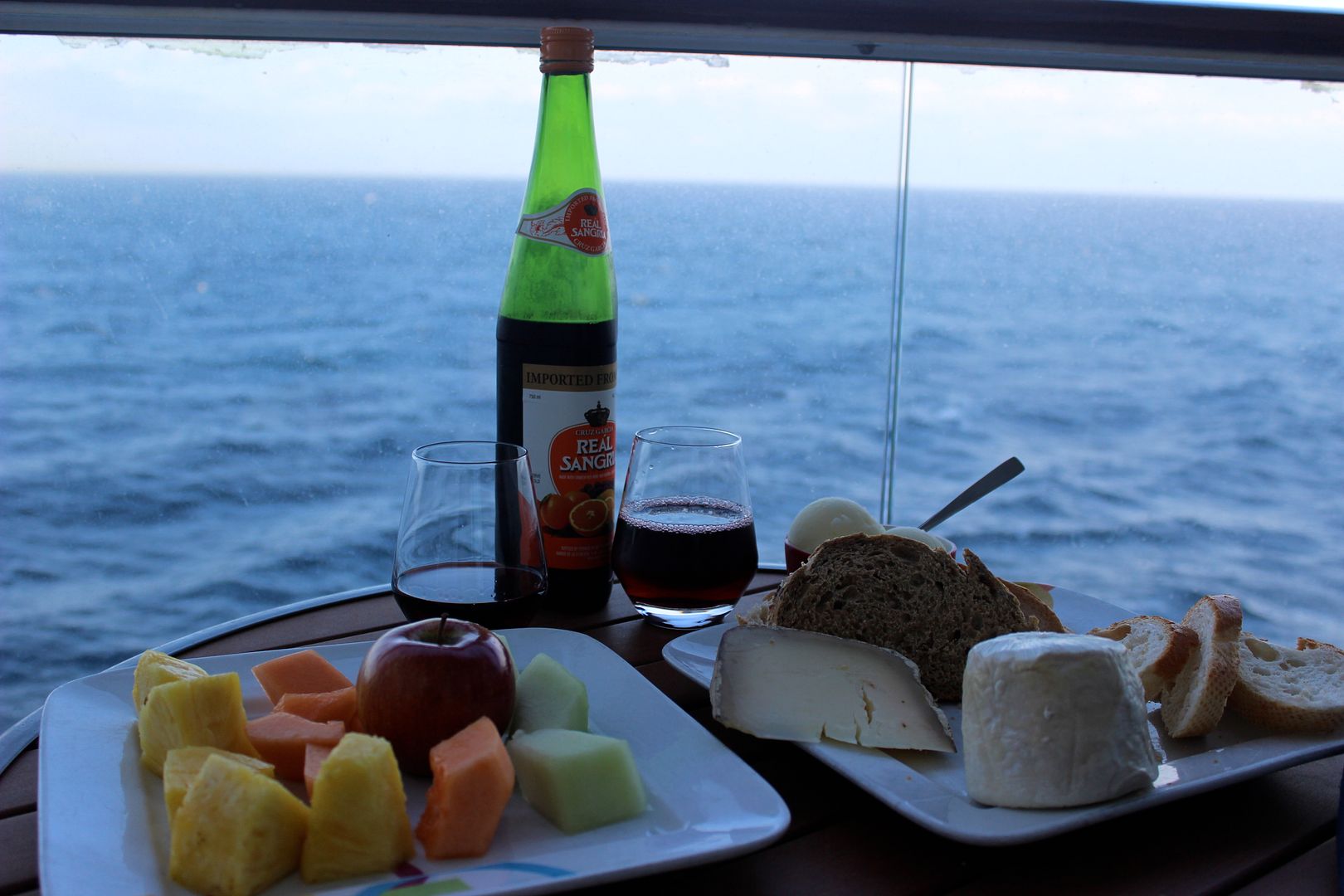 Tuesday May 5 - our last sea day and Formal Night

We did our usual sea day routine, slept, read a book, had a snack, walked the ship a bit, then napped some more. We redeemed our coupons for 2 free scoops of gelato which was very good.

For the first time in the entire cruise, we separated. I sat on the balcony reading and Terry went to the Casino with 20 dollars to spend It took him 45 minutes to loose that money on the Wild Cherry slot machine so he got his fun out of it!

We dressed for dinner and met Karen and Les for our reservation at Murano.

Bread:
Butter:
Amuse bouche - I can't remember what it was but I do look at this photo and think that I really liked it!
My lobster bisque -very good but oh so rich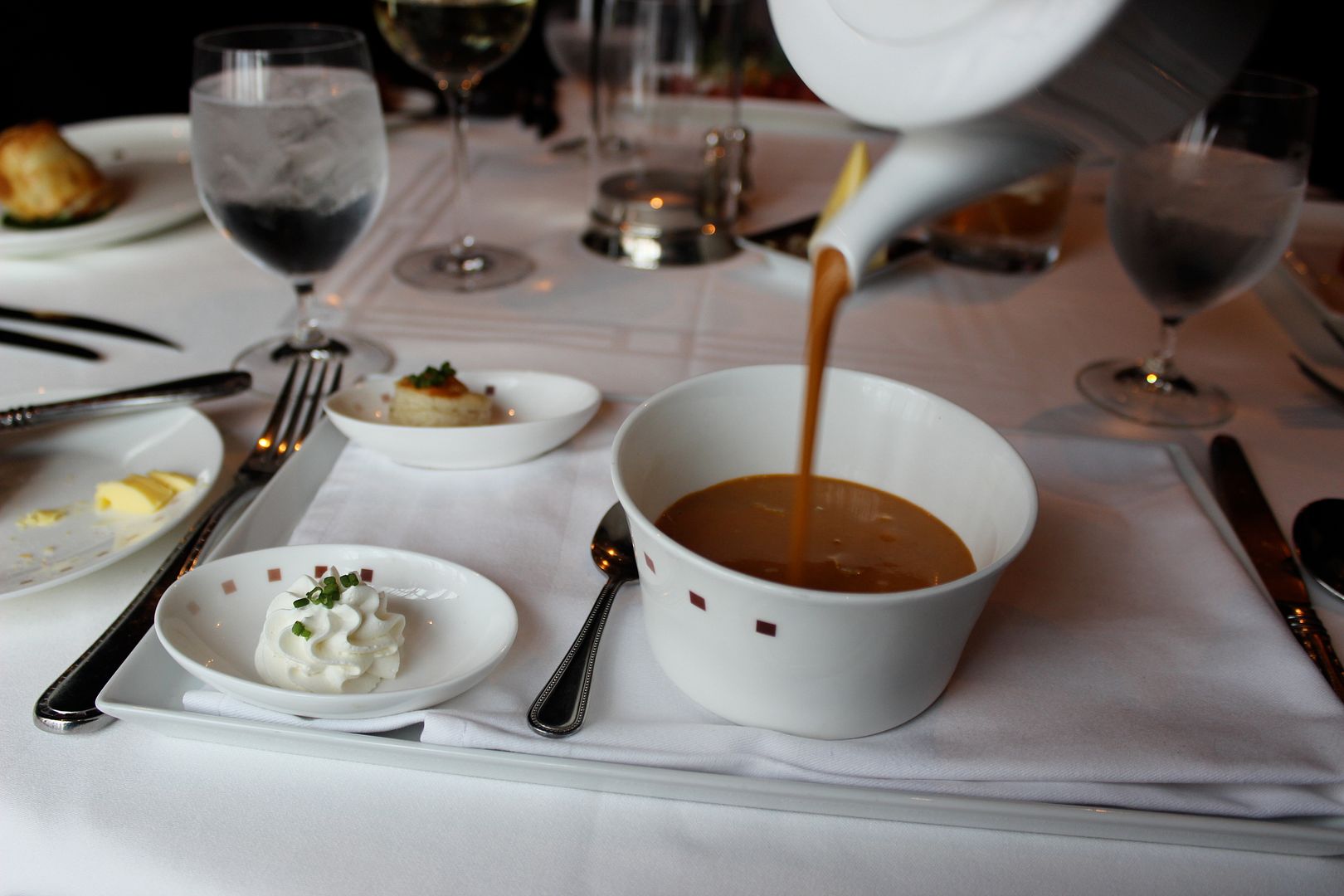 Terry's appetizer - he really liked it!
I ordered the Murano lobster which is prepared table side
Plating my dinner!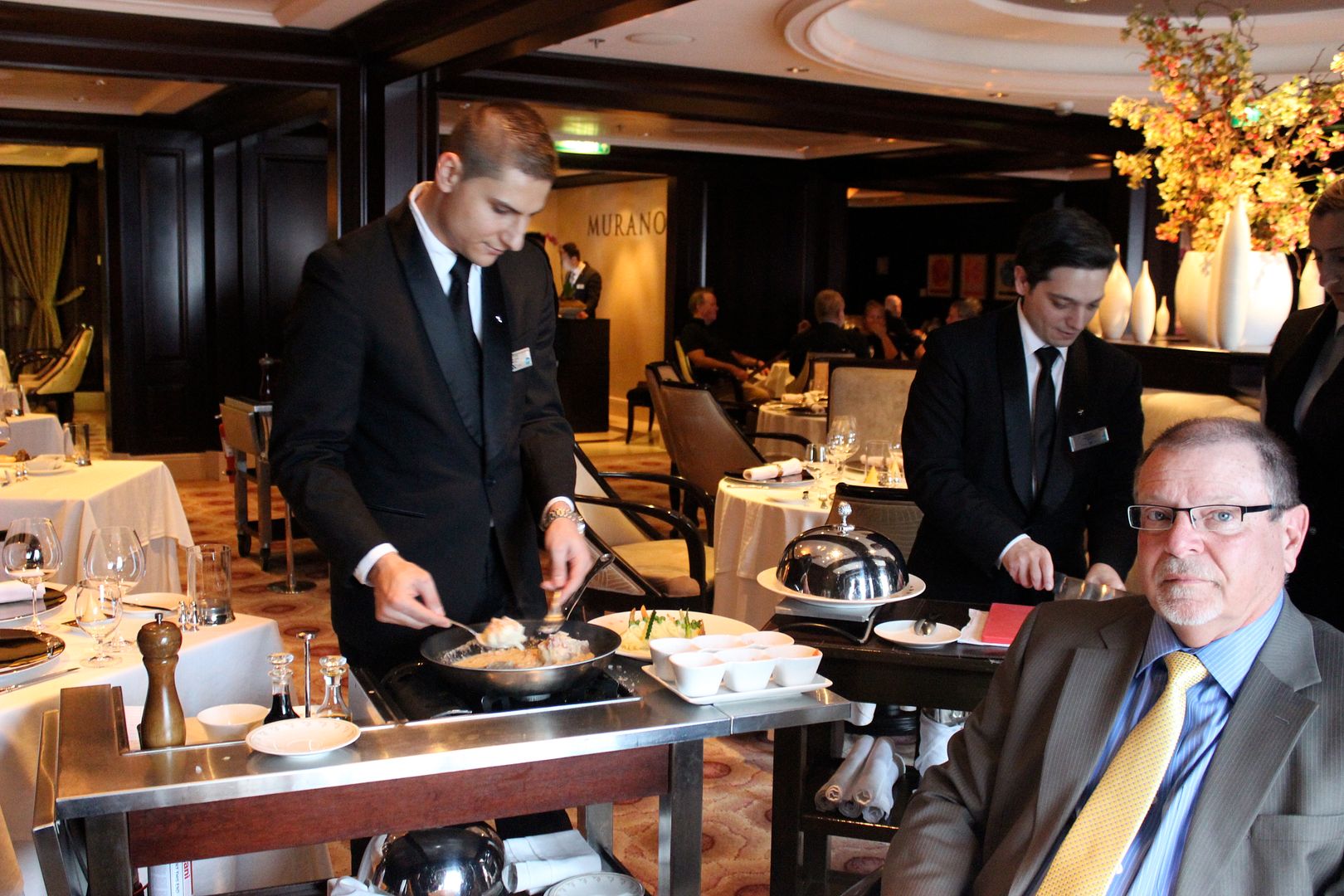 Karen had the lamb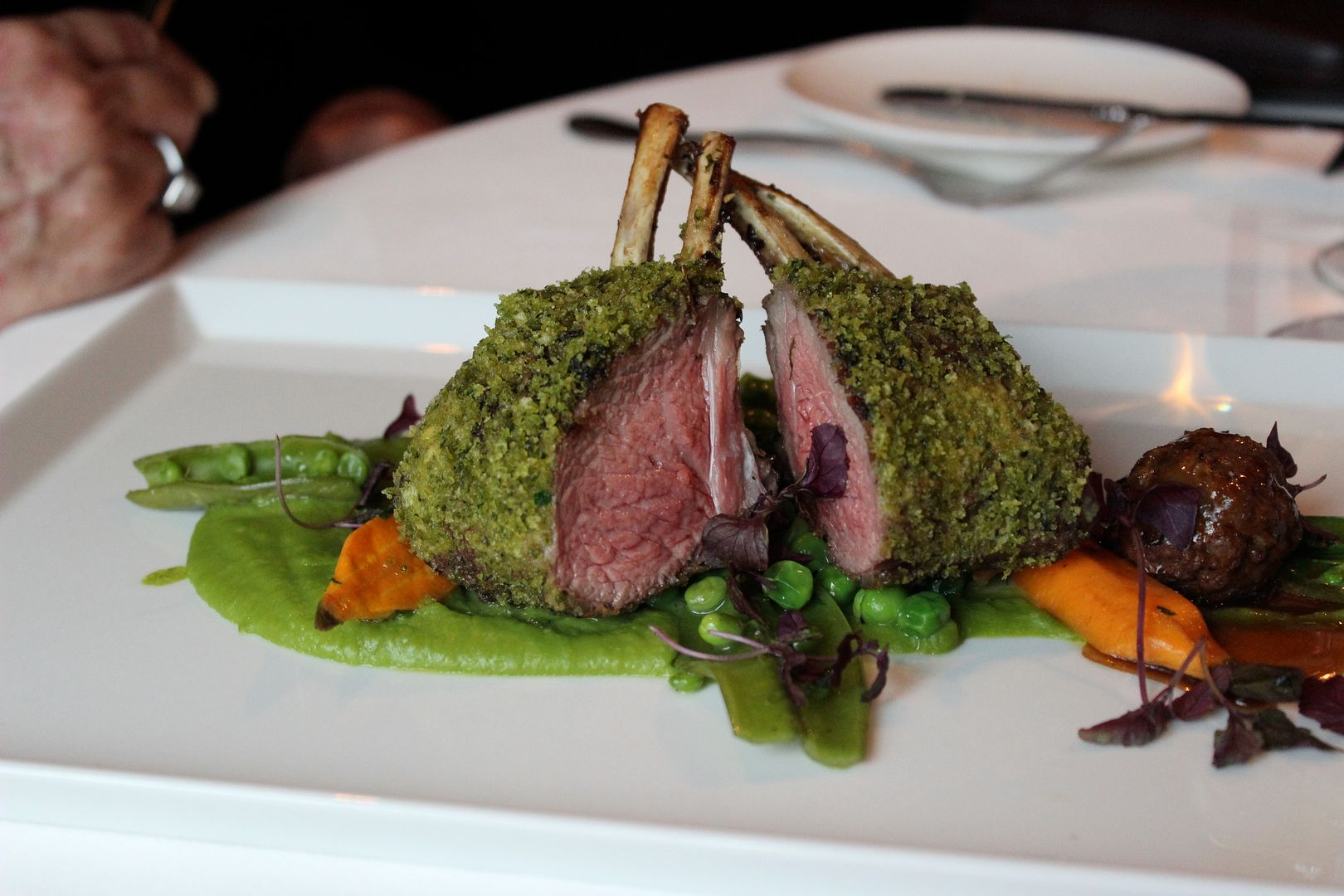 We asked if they could do the Chatreaubriand for one and they agreed .

Here is Terry's but they said it was more for 1 1/2 than 1!

Note - this was ordered medium well - he like it and ate most of it anyway.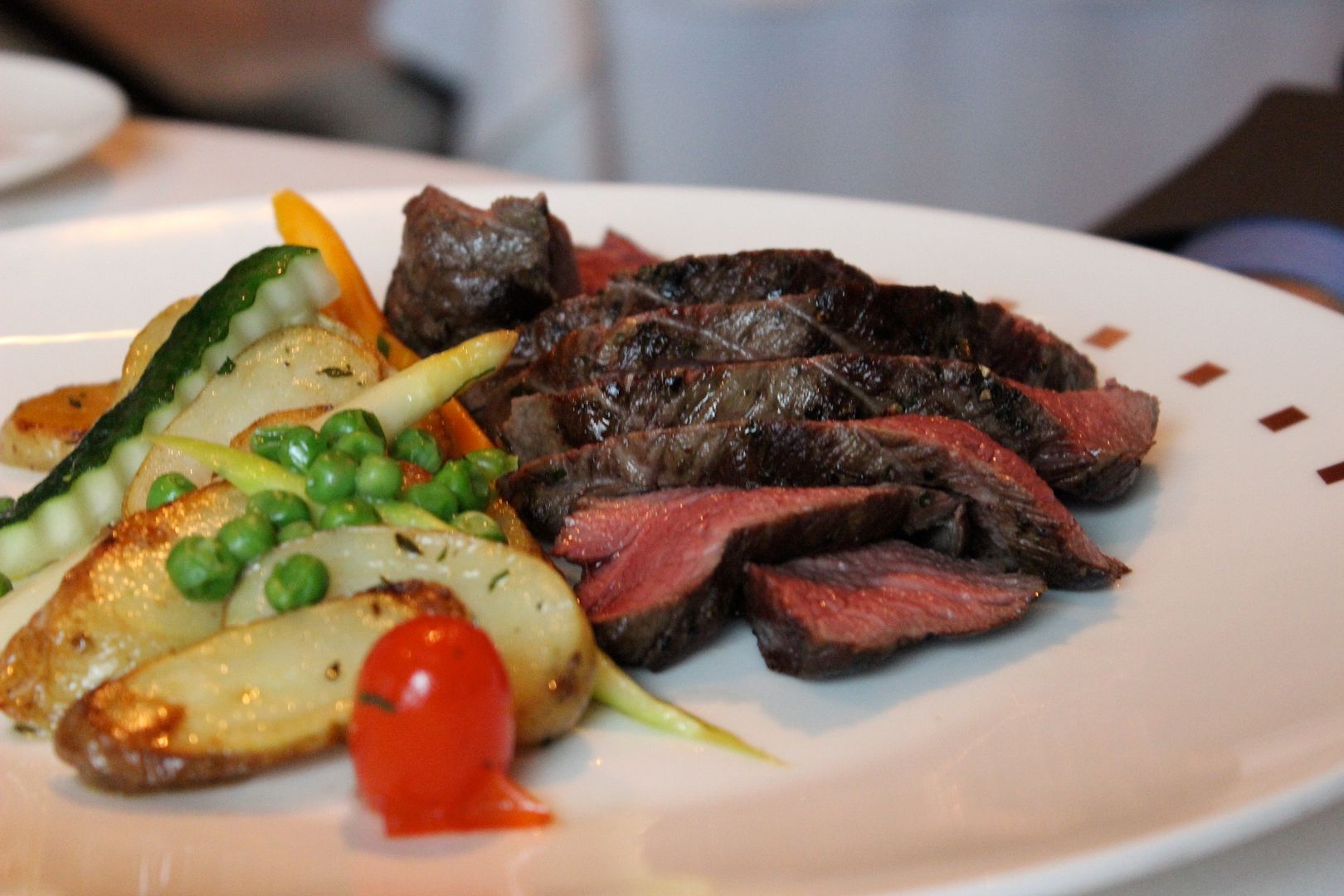 My Murano lobster as served at the table.
This was vey good, but very rich. It had lots of butter, cream and some parmesan cheese in the sauce.
As much as I love cheese, I just couldn't find room for it. They were nice enough to bring me the cheese cart for a photo.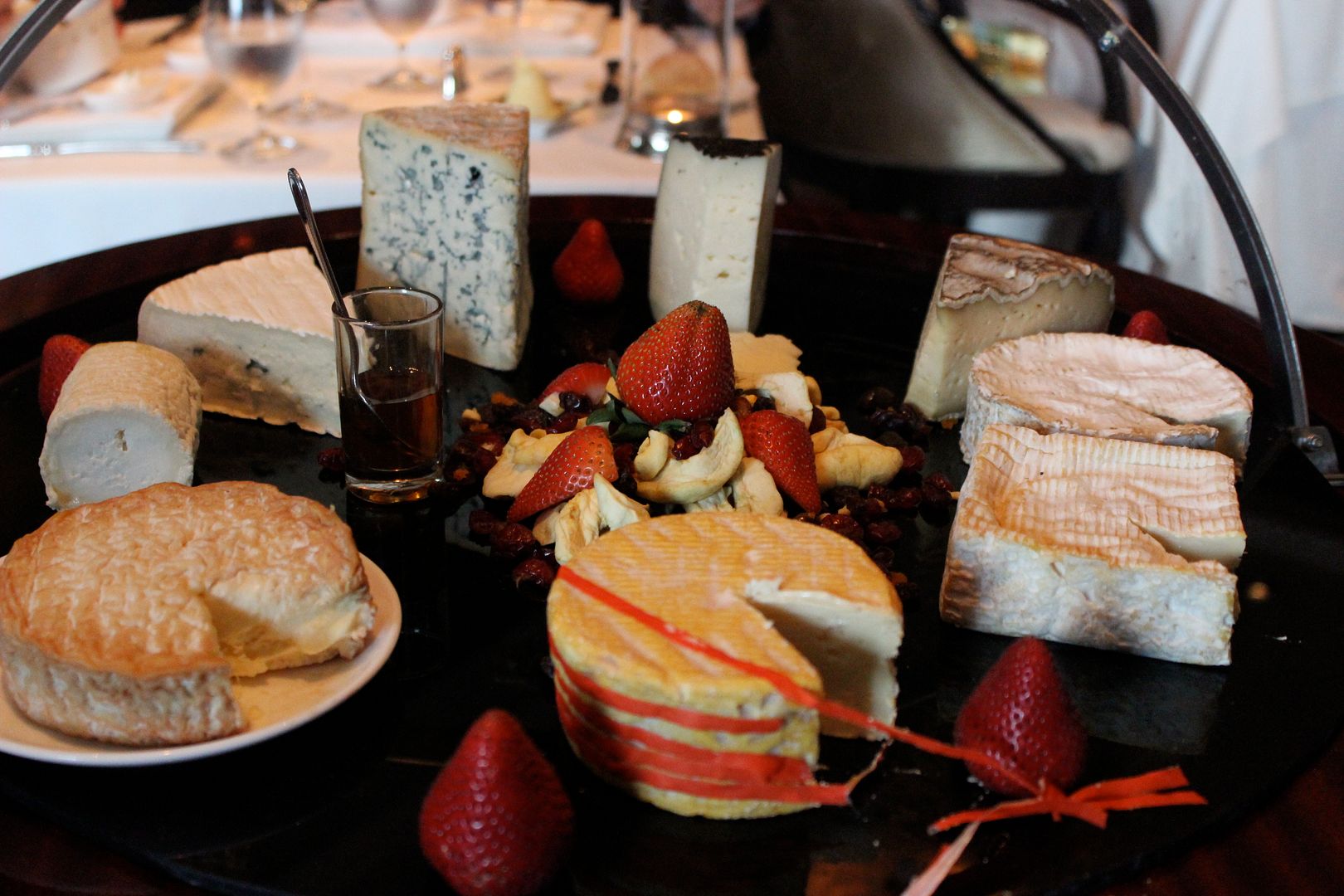 We ordered dessert but before it came, they brought the candy dish!
Terry's chocolate dessert was very good, but again so rich it was hard to take more than a few bites.
I had the grand marnier souffle and have to say, it was a total miss for me. All i tasted was a lot of eggy sponge with strong alcohol. The whole thing collapsed down to almost one spoonful the moment I tried to take the first bite. I've had lots of souffles and know they are supposed to be light, but this was just like whipped egg whites without a stabilizing agent to keep them together.
Our friends had called ahead to special order crepe suzette which are also prepared table side. These looked very good!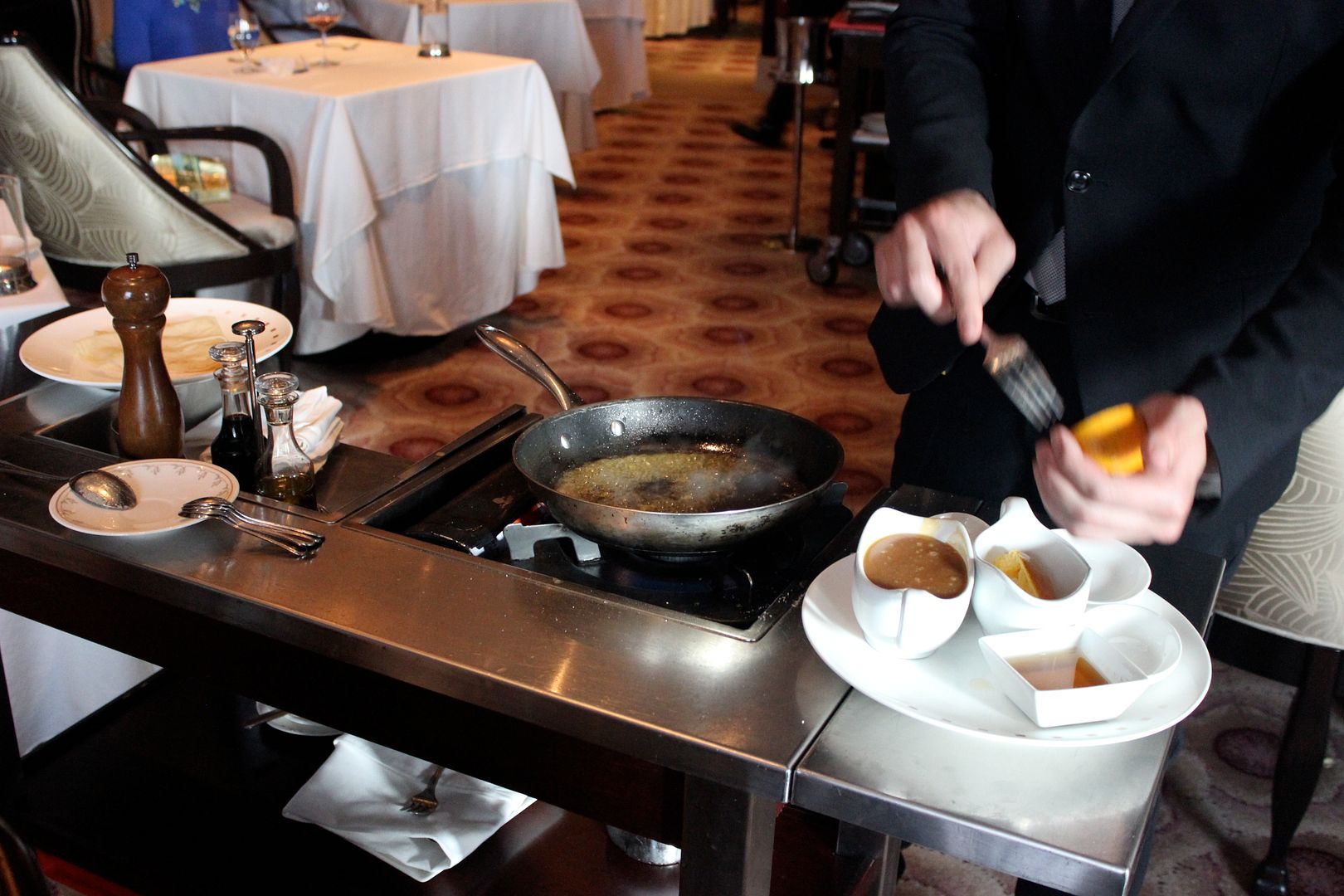 Dinner was overall a good experience and I enjoyed spending time with Karen and Les. After dinner we went back to our room and got undressed so I could breathe. I ate too much....... again.
A few random photos from around the ship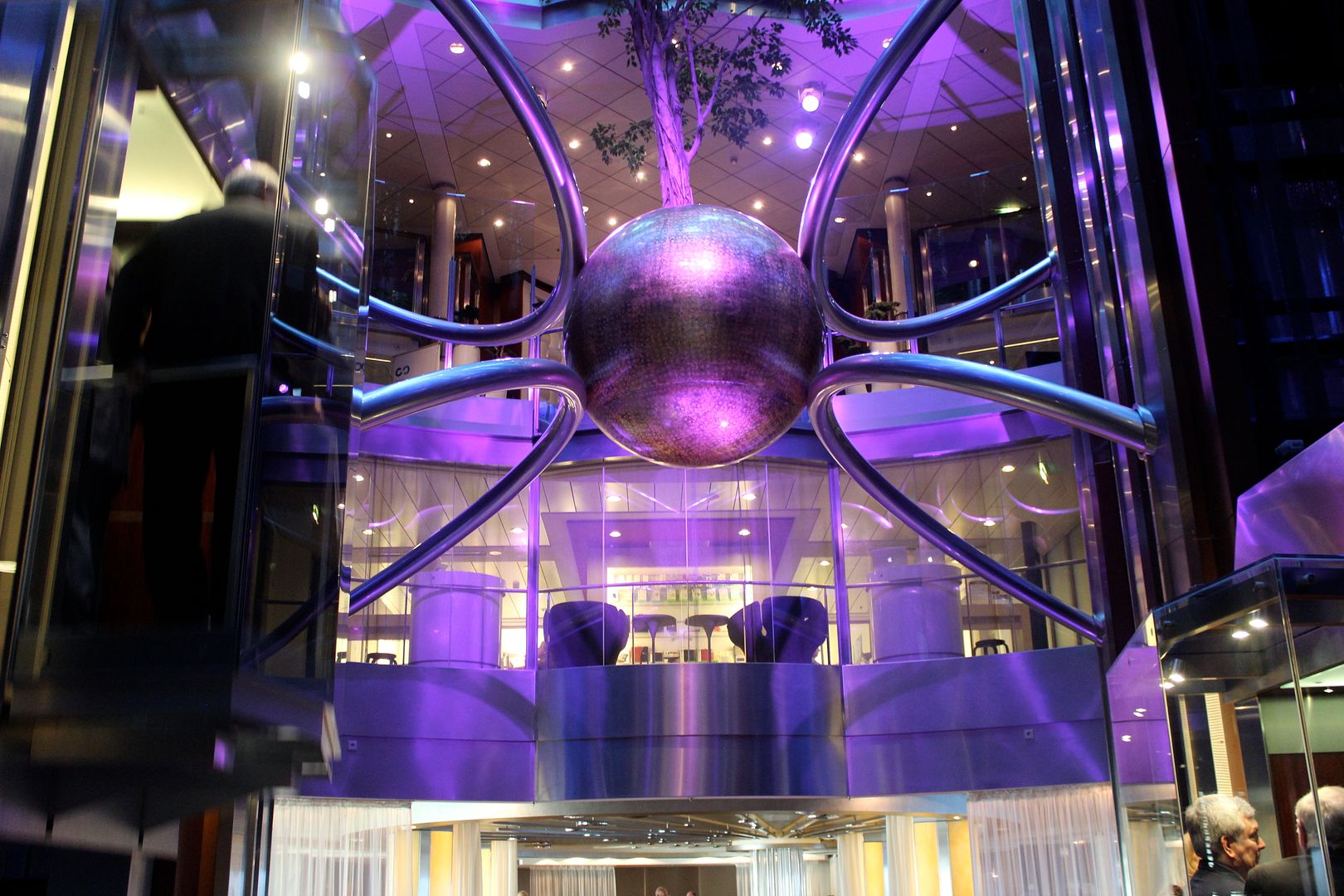 Next....Le Havre, France! - Page 7